The word for this day would be BLESSED – everyone felt the blessings from Gigi and Wayne & all they had to offer. This day was dreamed up exactly the way this couple was from AUTHENTIC BEAUTY and KINDNESS. They extended that kindness to me and so did their whole entire family. They were welcoming, warm and some of the sweetest people I've had the privilege to meet. The day was fun full of smiles, laughing and dancing to the song Gasolina. The beauty of Montrose in the fall is stunning and especially at the new wedding venue Storm King Mountain Ranch.
We started the day off with warm greetings then proceeding to do a bridesmaids first look which really brought to life the mood of the day support. Support from every person for this beautiful couple committing to each-other for the rest of their lives. Gigi was obviously breath taking in her dress that her sweet soul of a sister helped her get buttoned into. We all then went to the ceremony site of the venue that held the most beautiful crescent boho pampas grass arch. Like WOAH our florist outdid herself but she always brings her A game. Once they said their vows facing the bright gold sunshine they were officially newlyweds it was pure bliss.
We got to look at the reception area where we started ooing and awing over the color palette, and attention to detail in every placement of the decor. Then we slipped off to go take golden hour photos of just the couple – a personal favorite part of the day for me. We really captured the most blissful moments + tones of light while showcasing the love that went into creating the lovely new venue and our newlyweds. We cut the beautiful dripping forest green cake that somehow was not a prop and in fact a delicious real cake. Then danced the night away and yes I did join the family on the dance floor not just for photos but trust me there was a lot of photos I had to they were playing Gasolina and everyone was going off with their dance moves. I can't wait to go back to this venue and I can't wait to see this couple again soon for our next adventure.
P.S. They exited in a Lamborghini that's all…YES they were THAT COOL.
-Sierra Dawn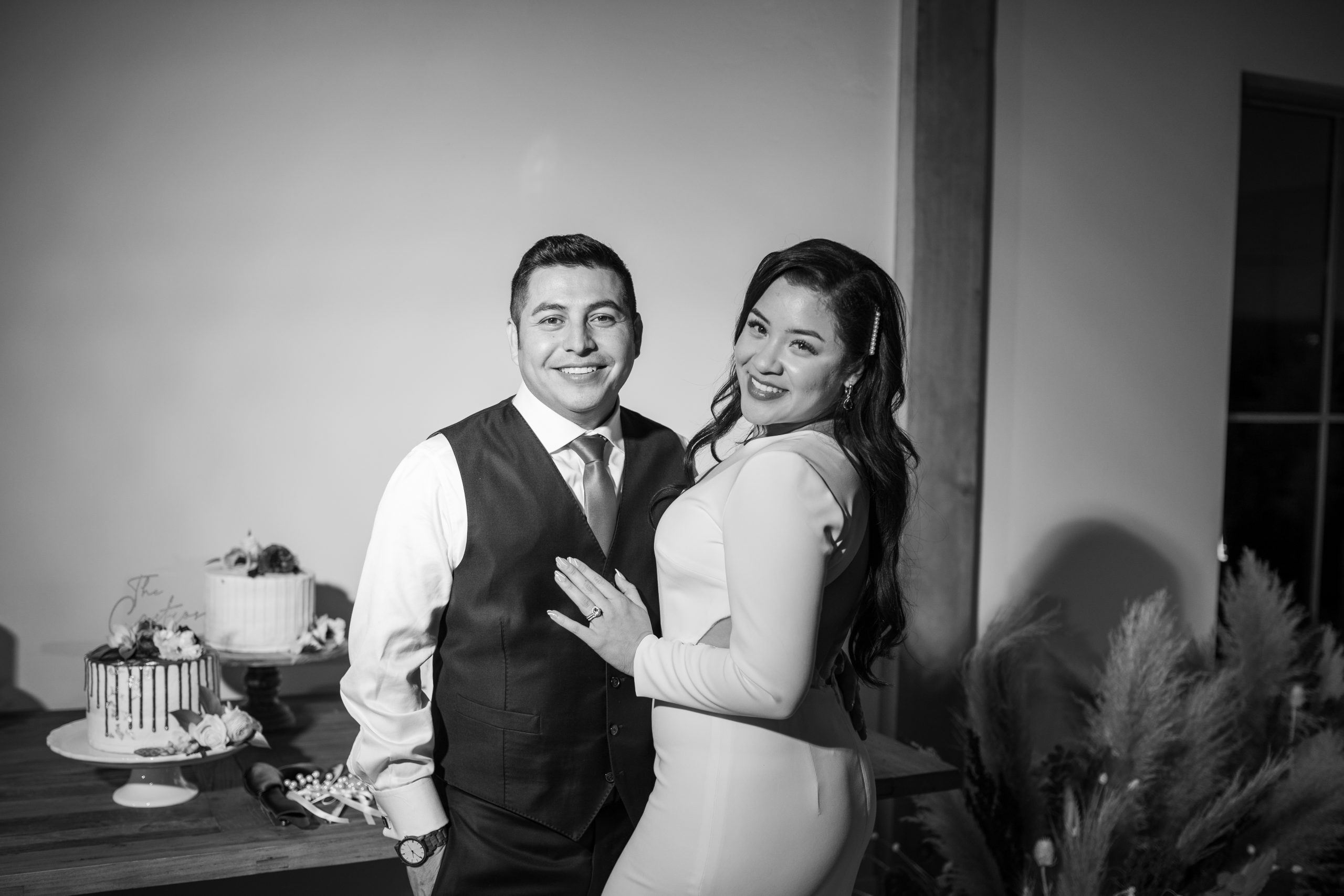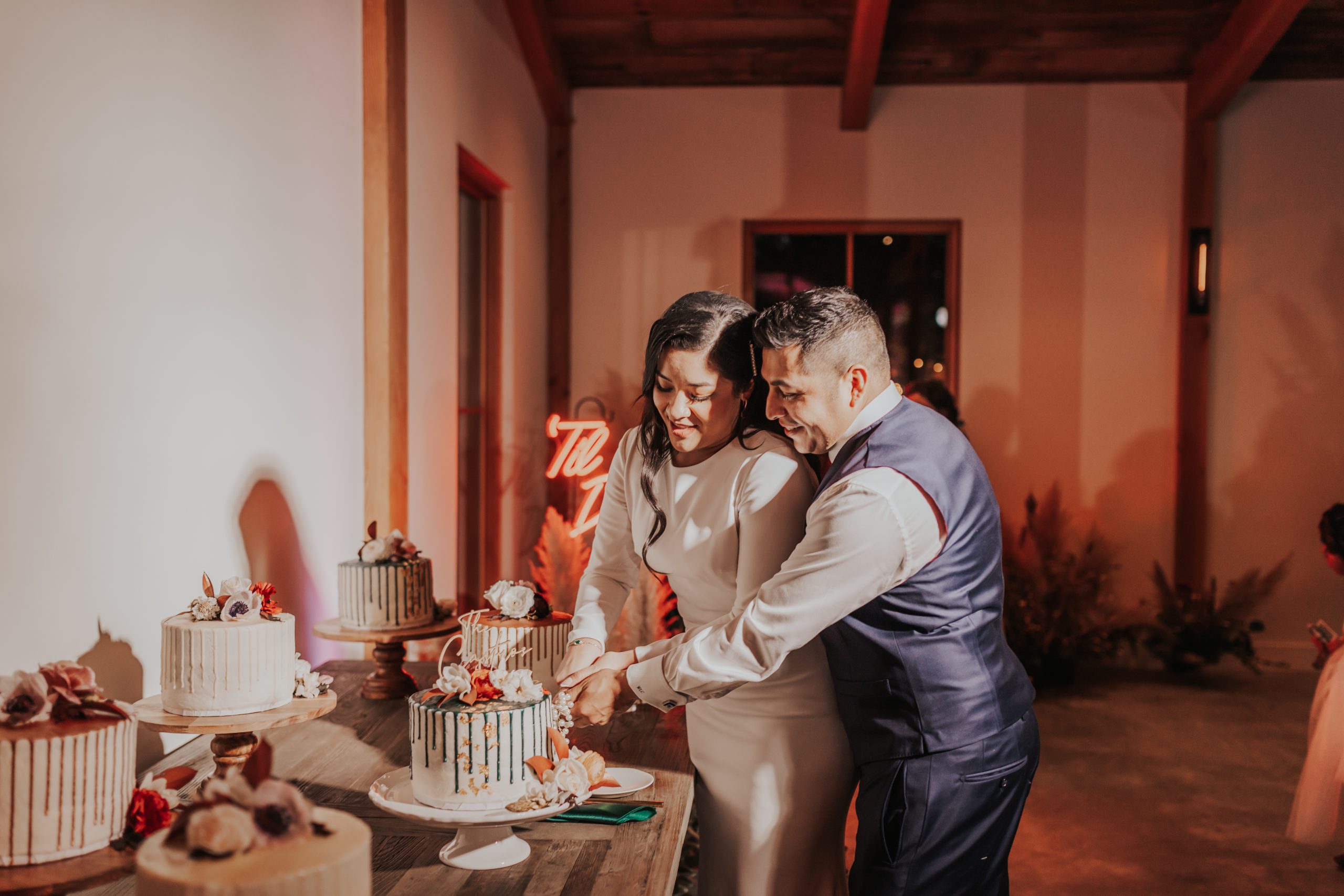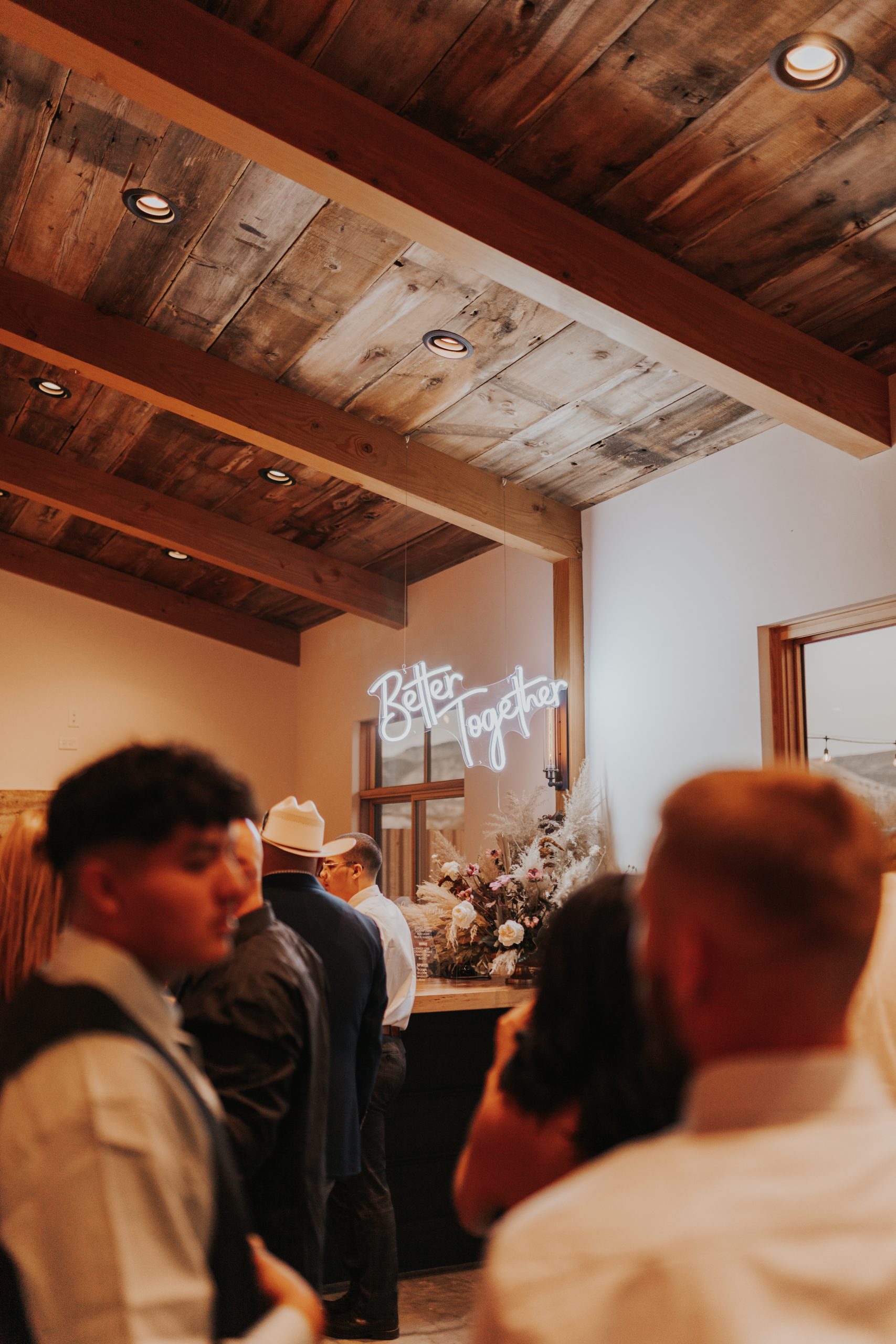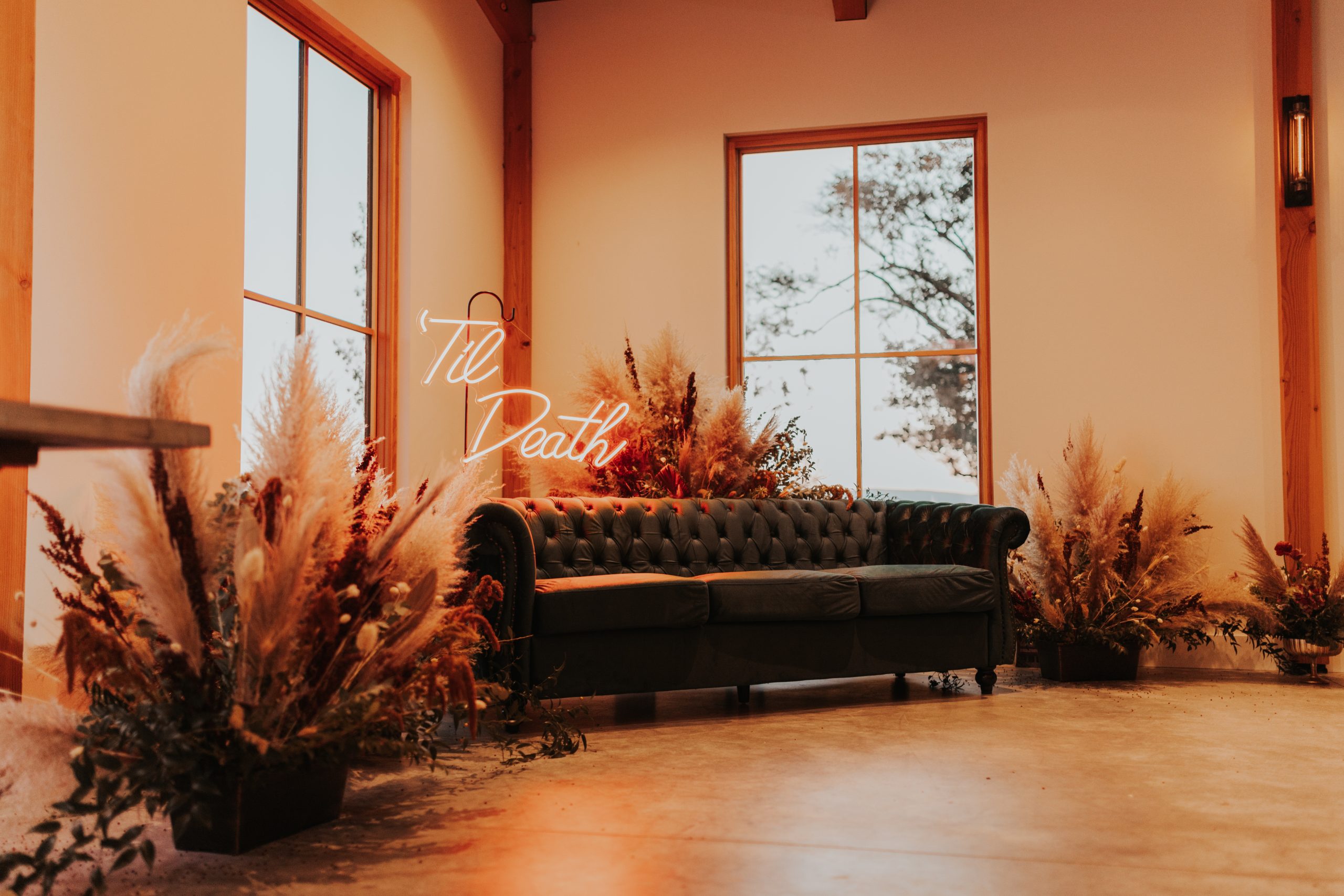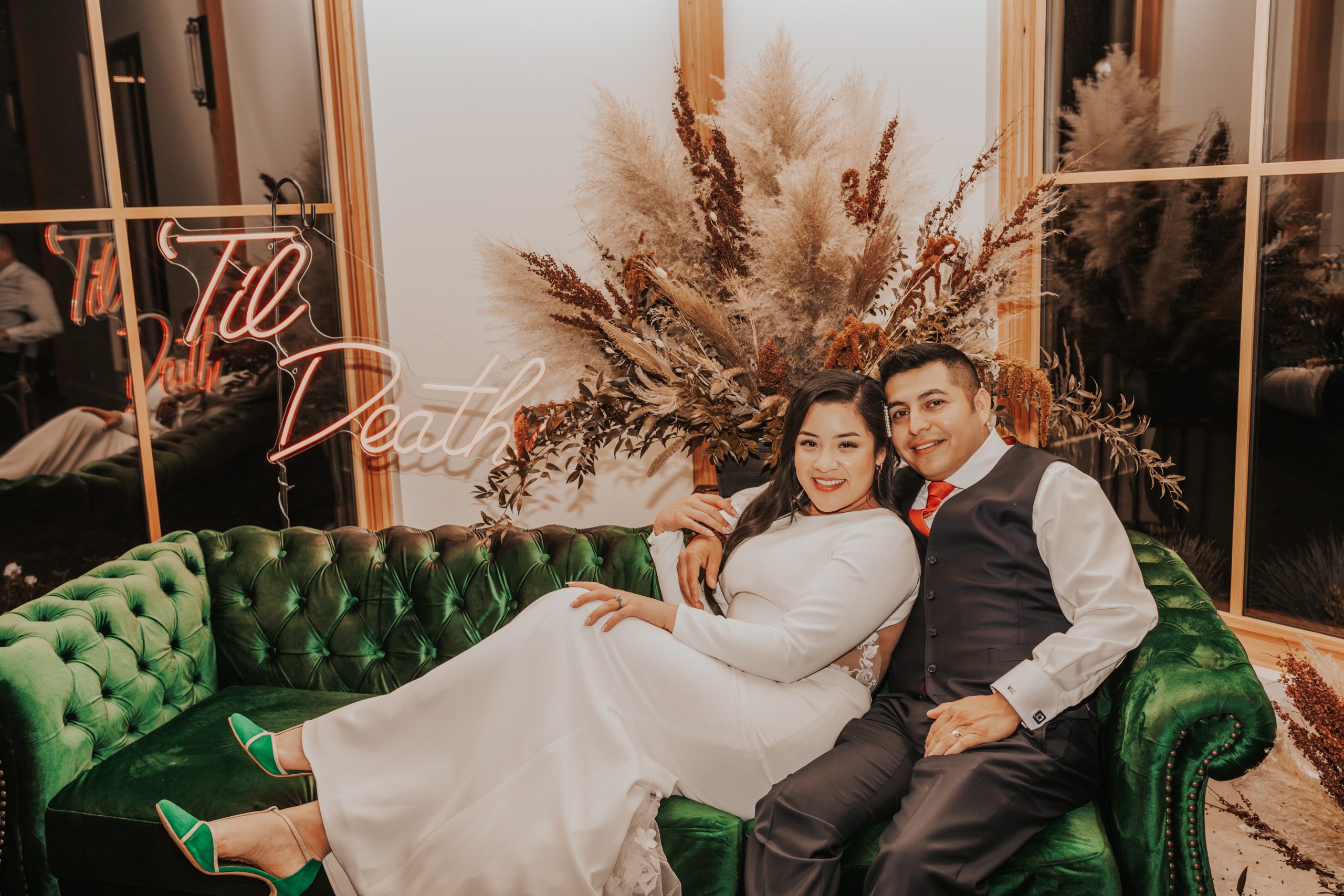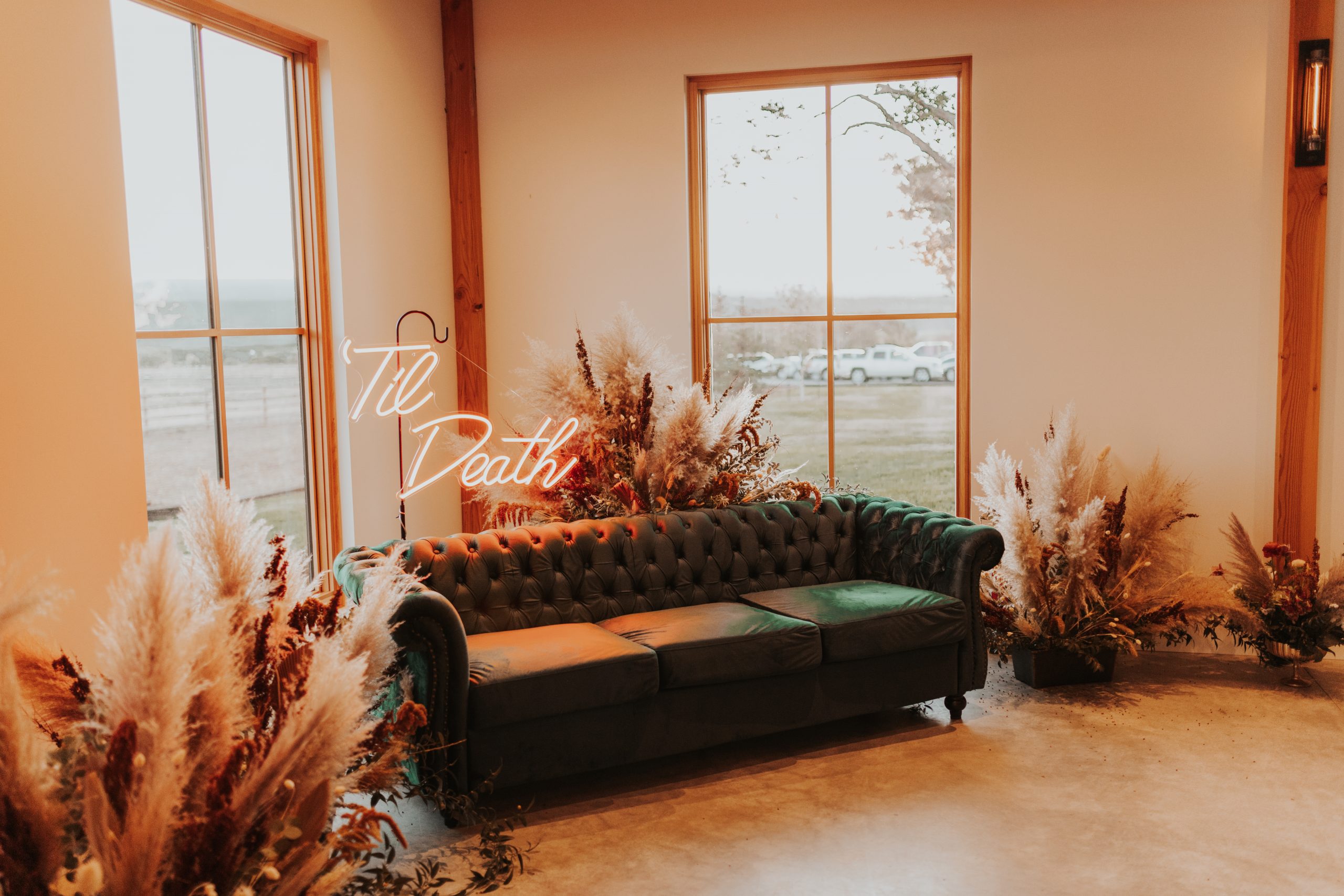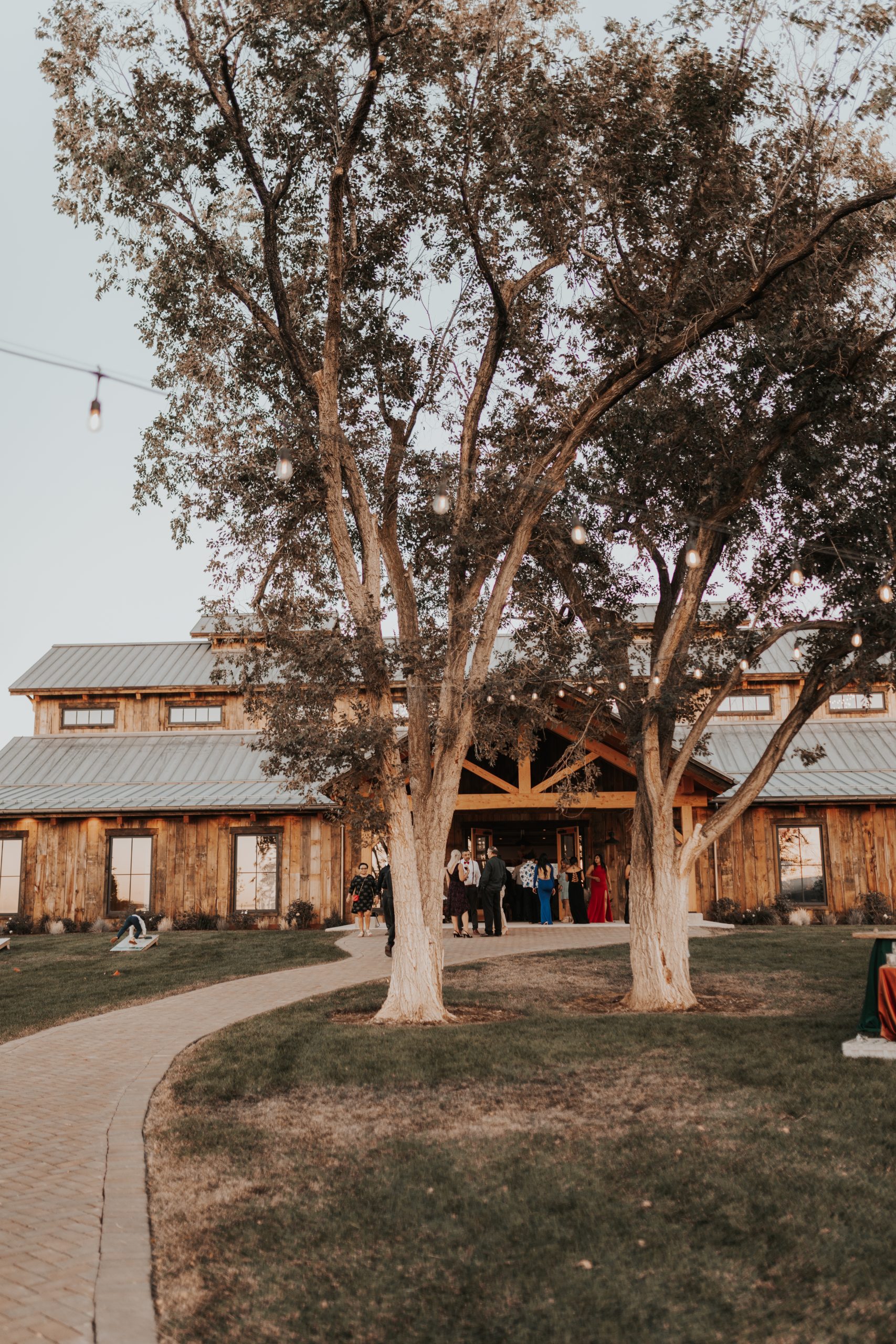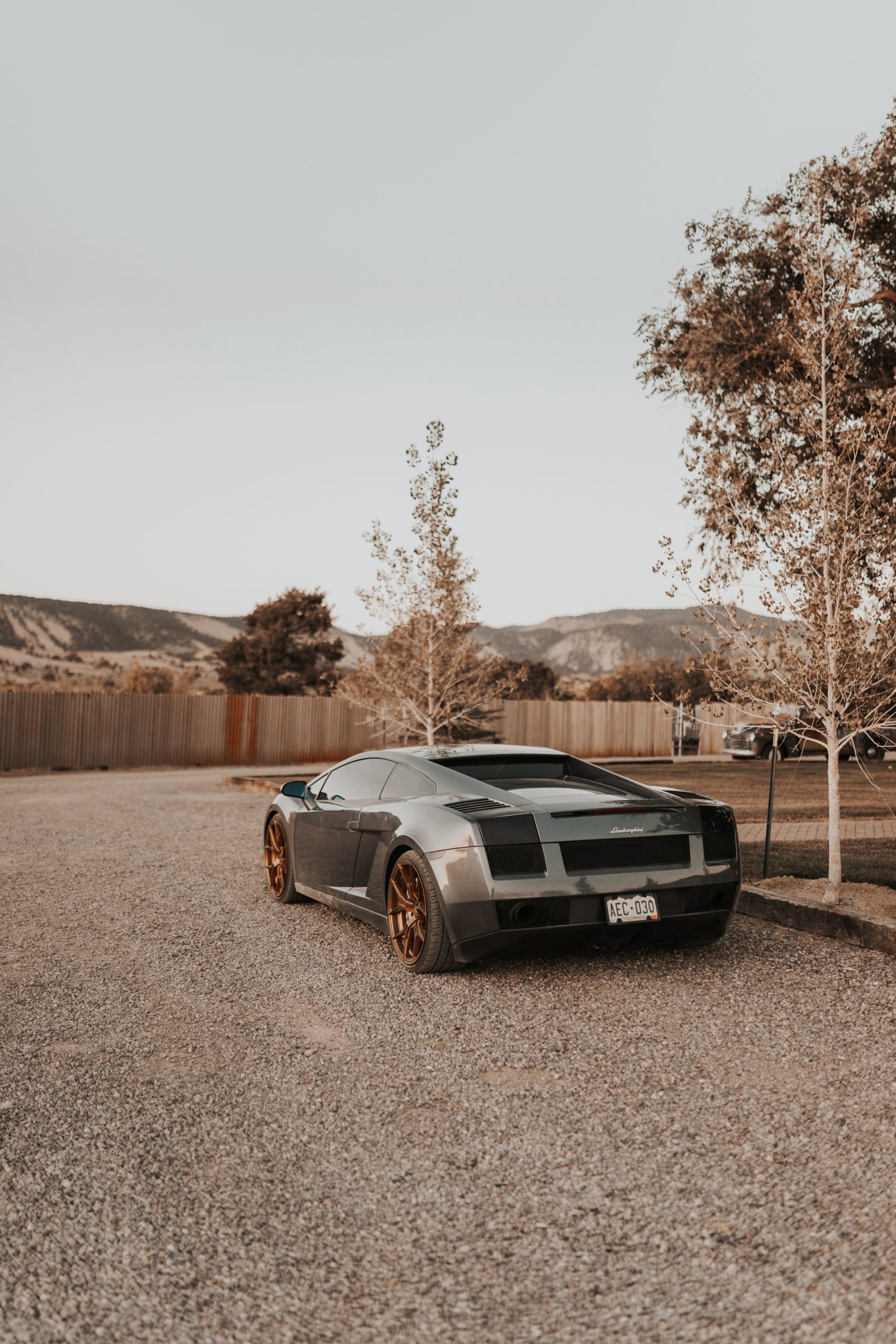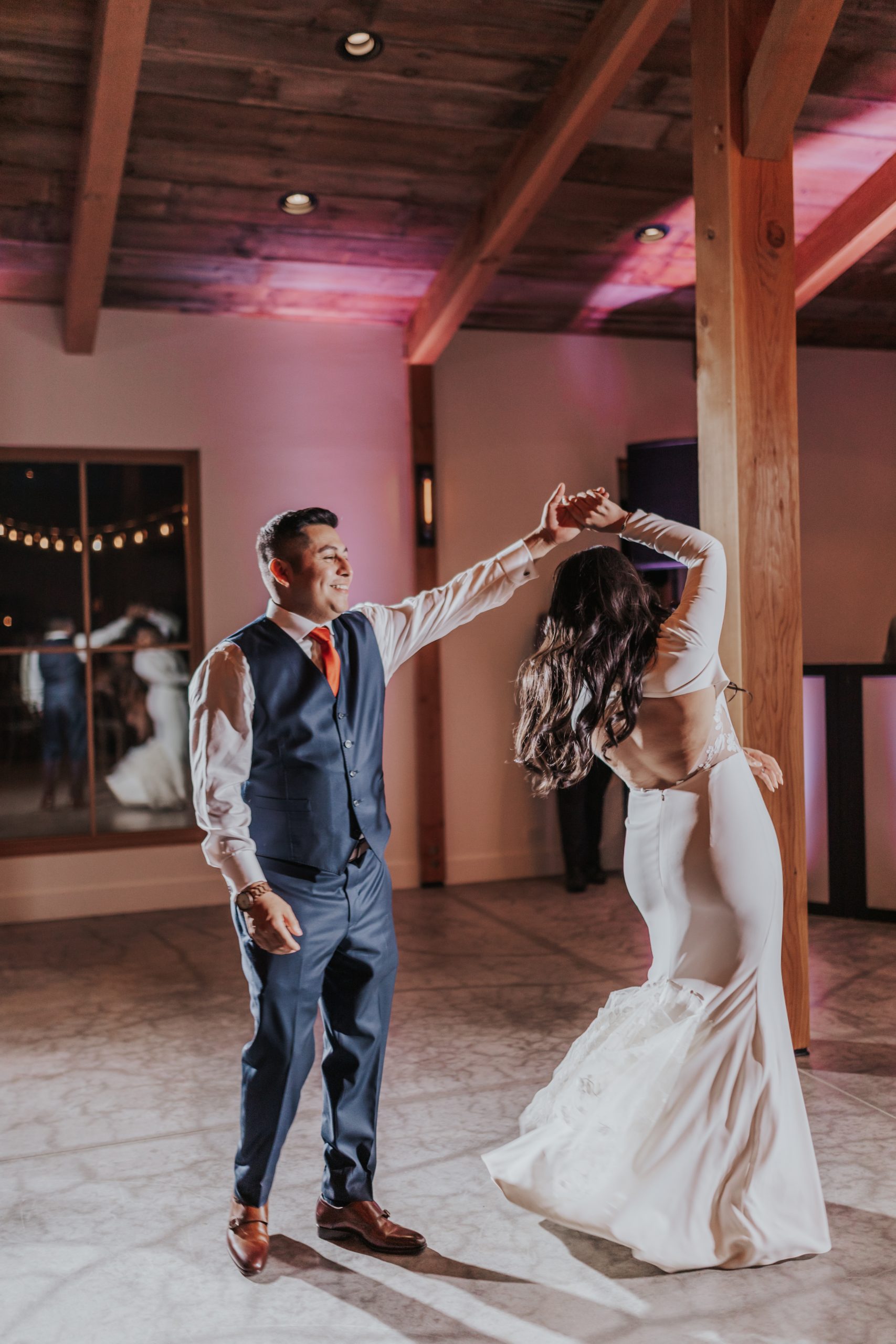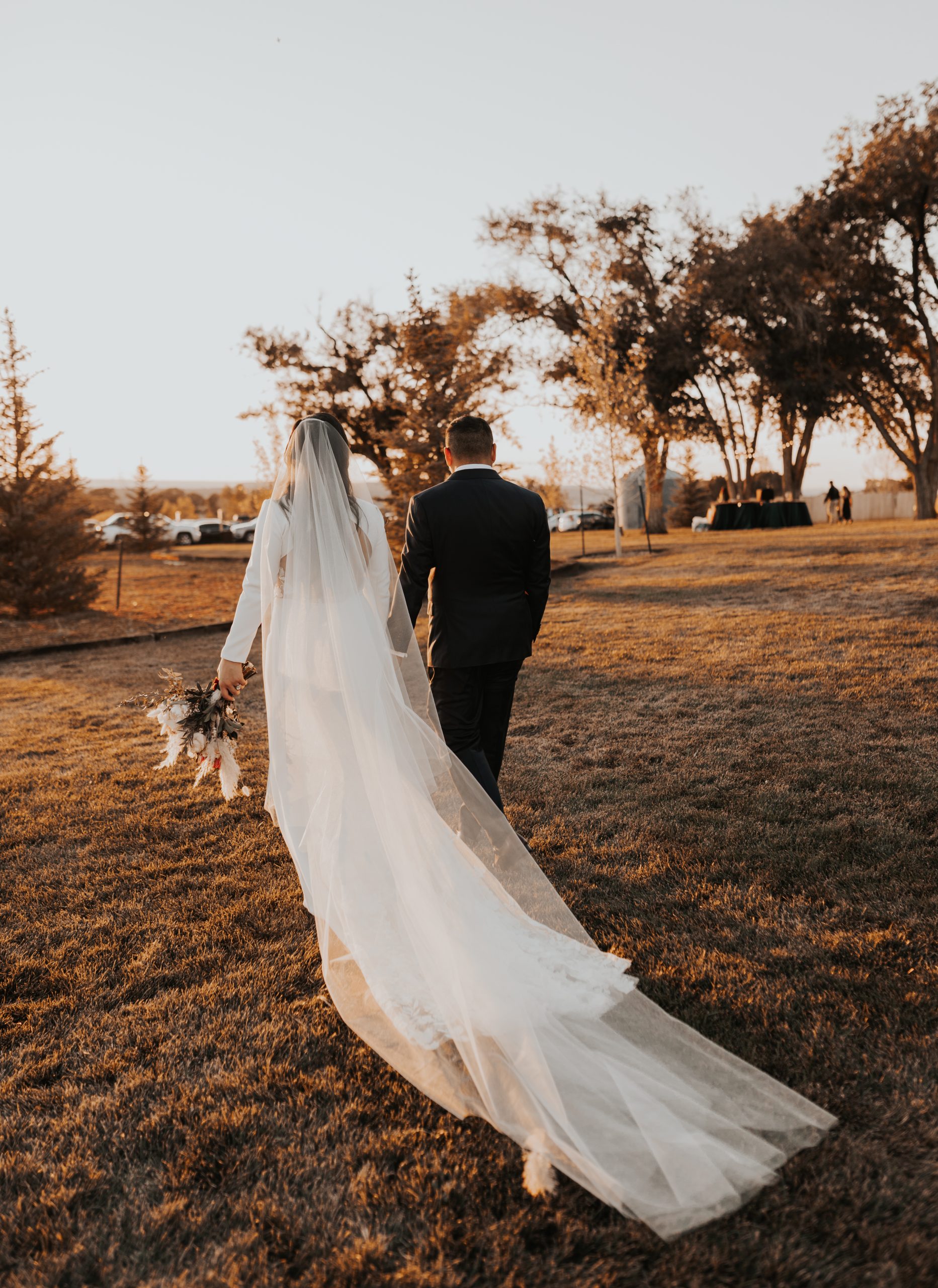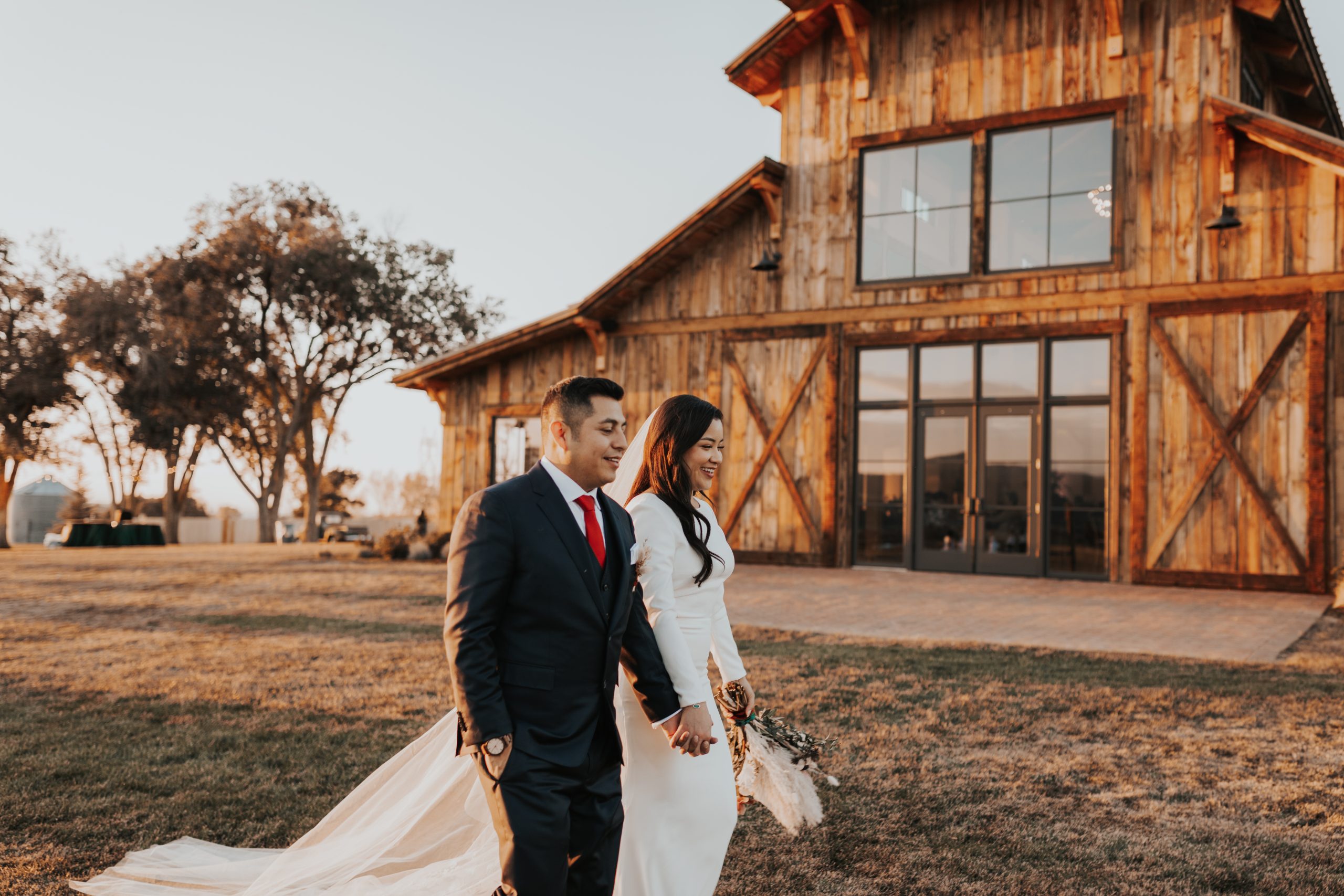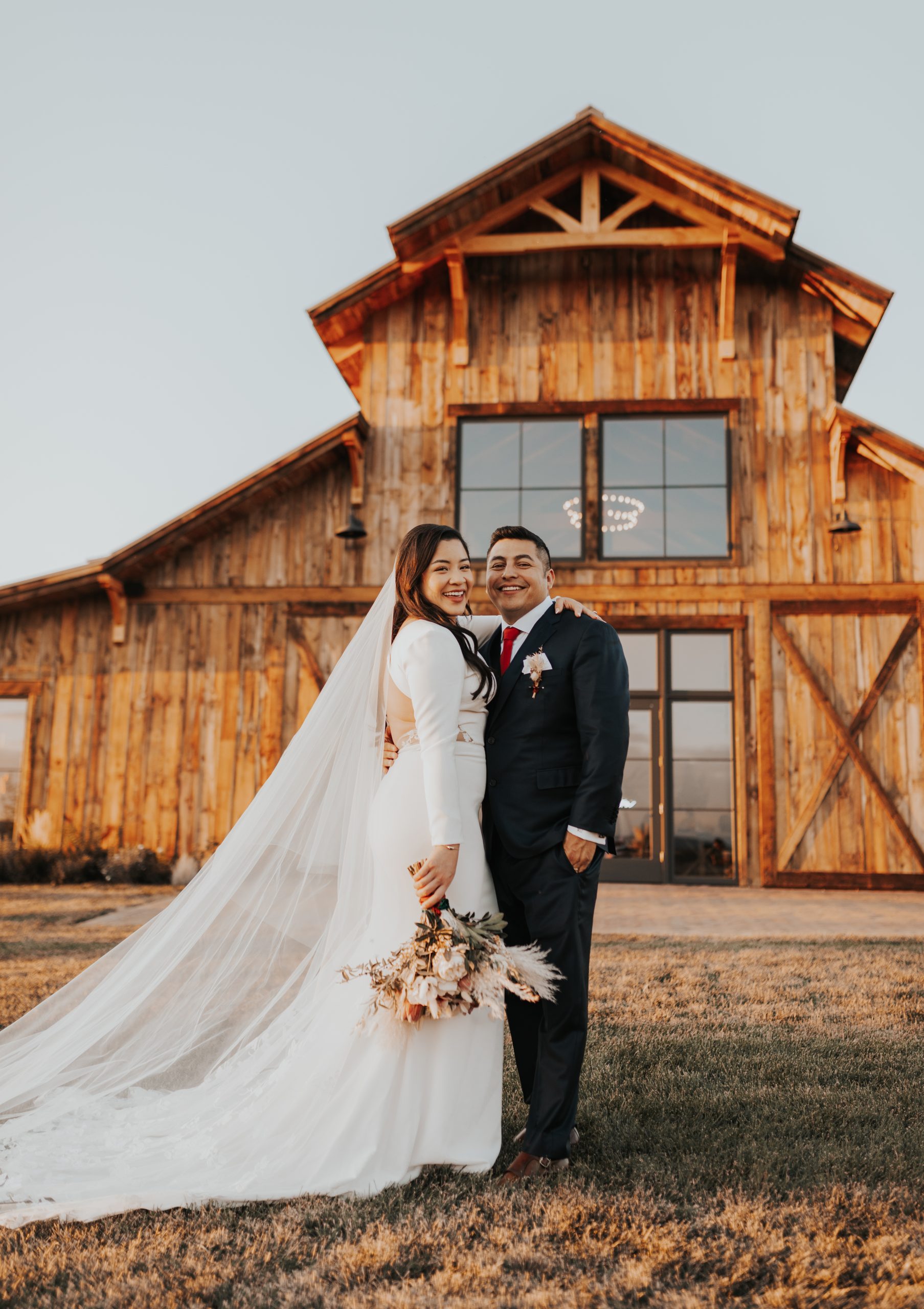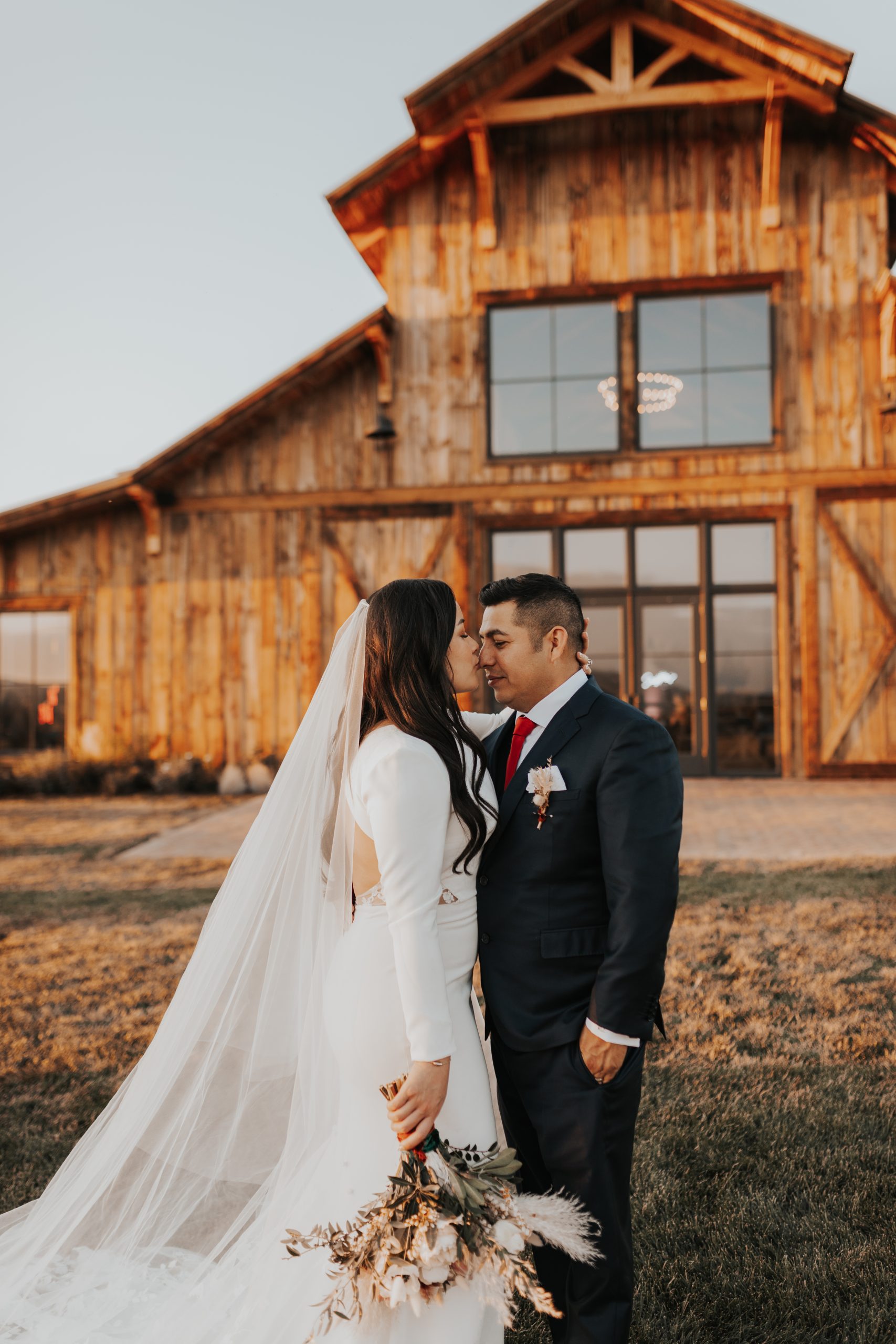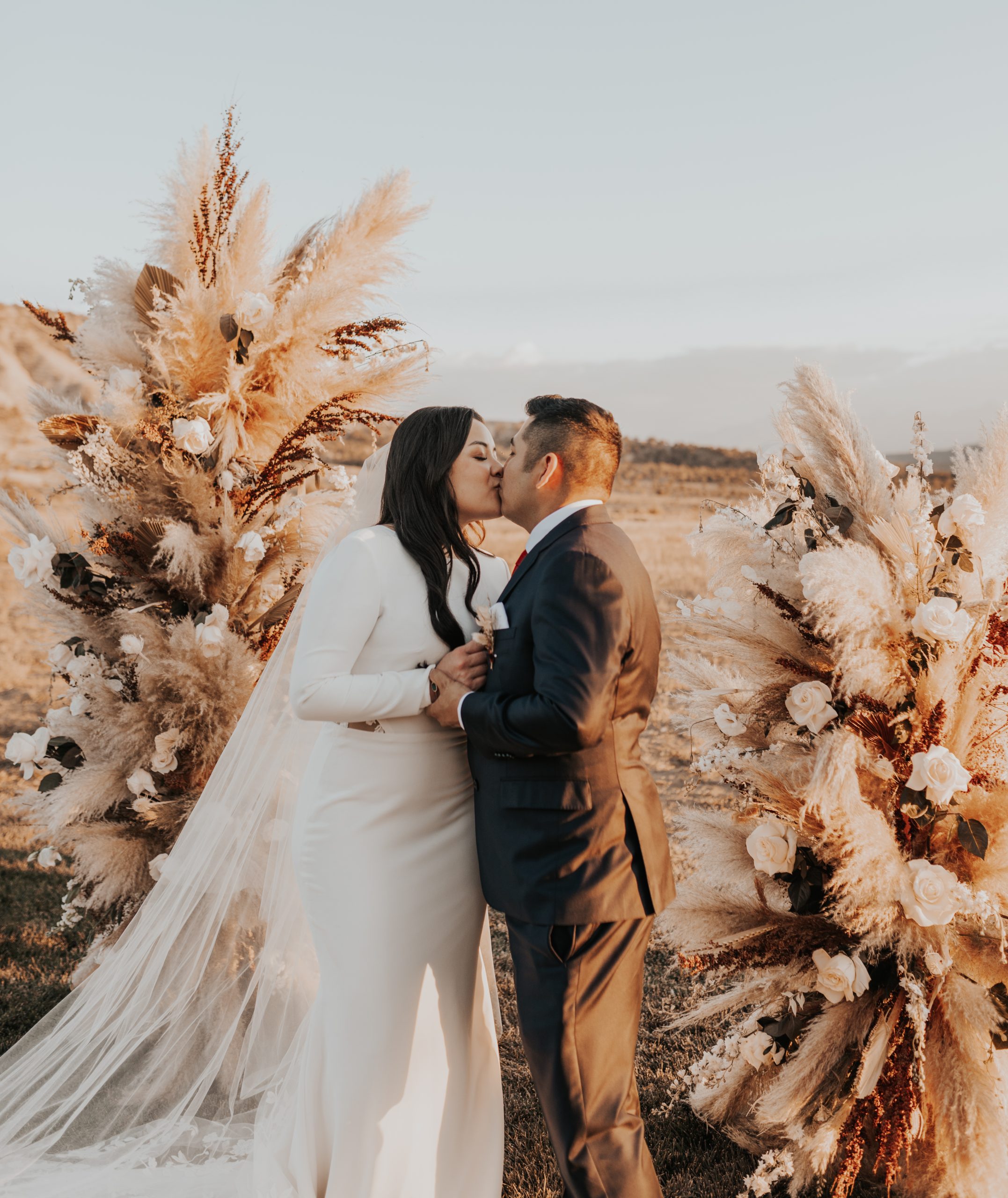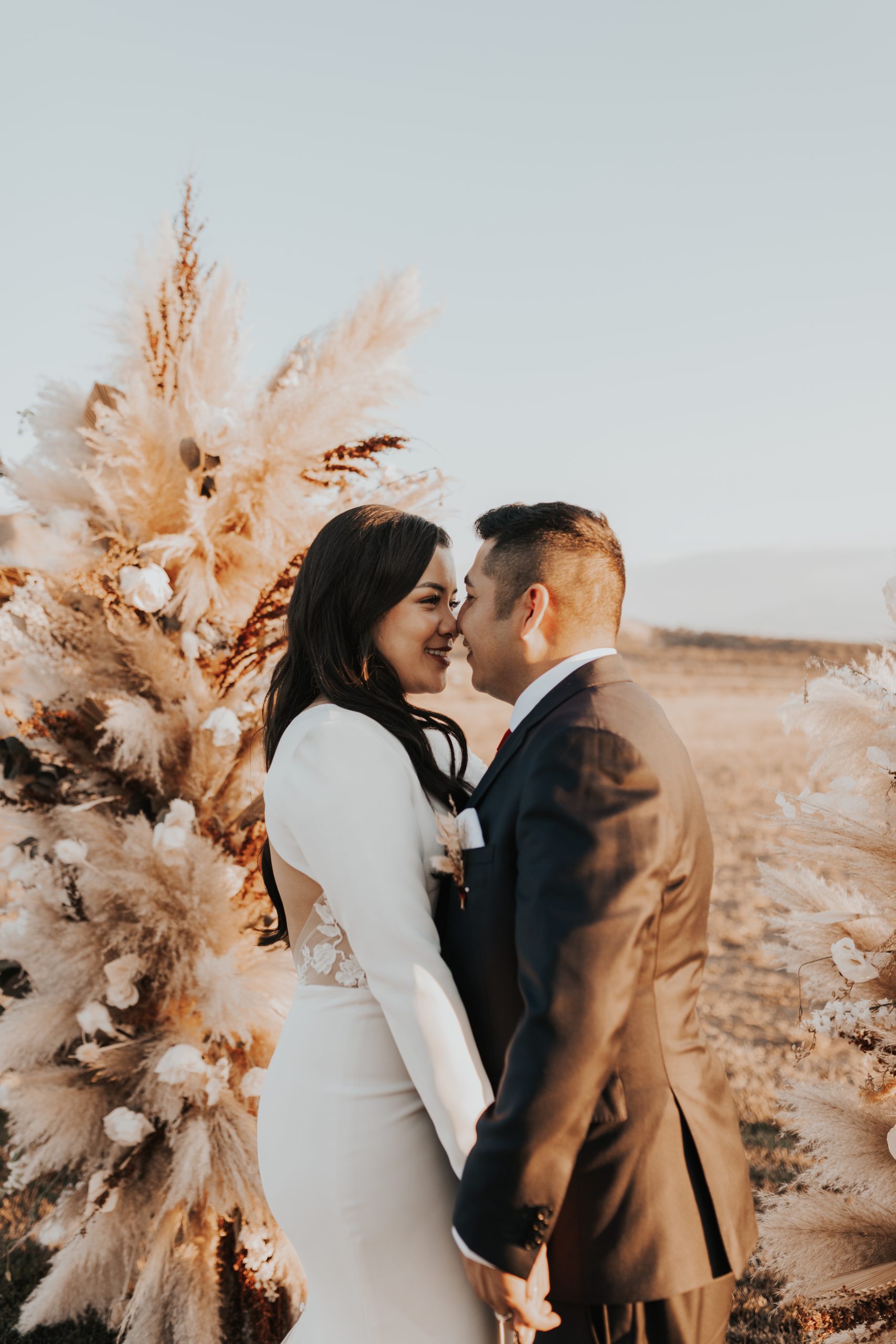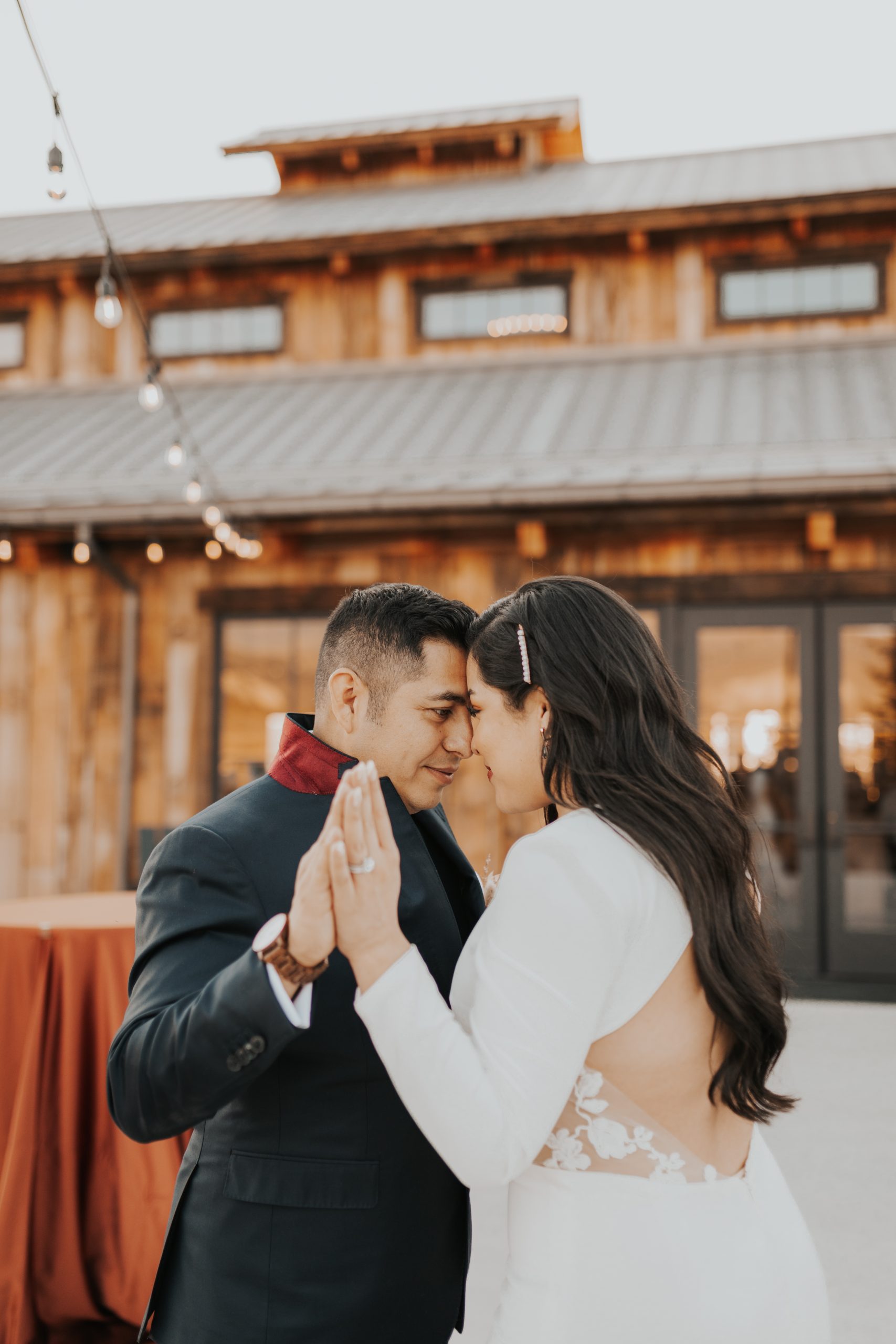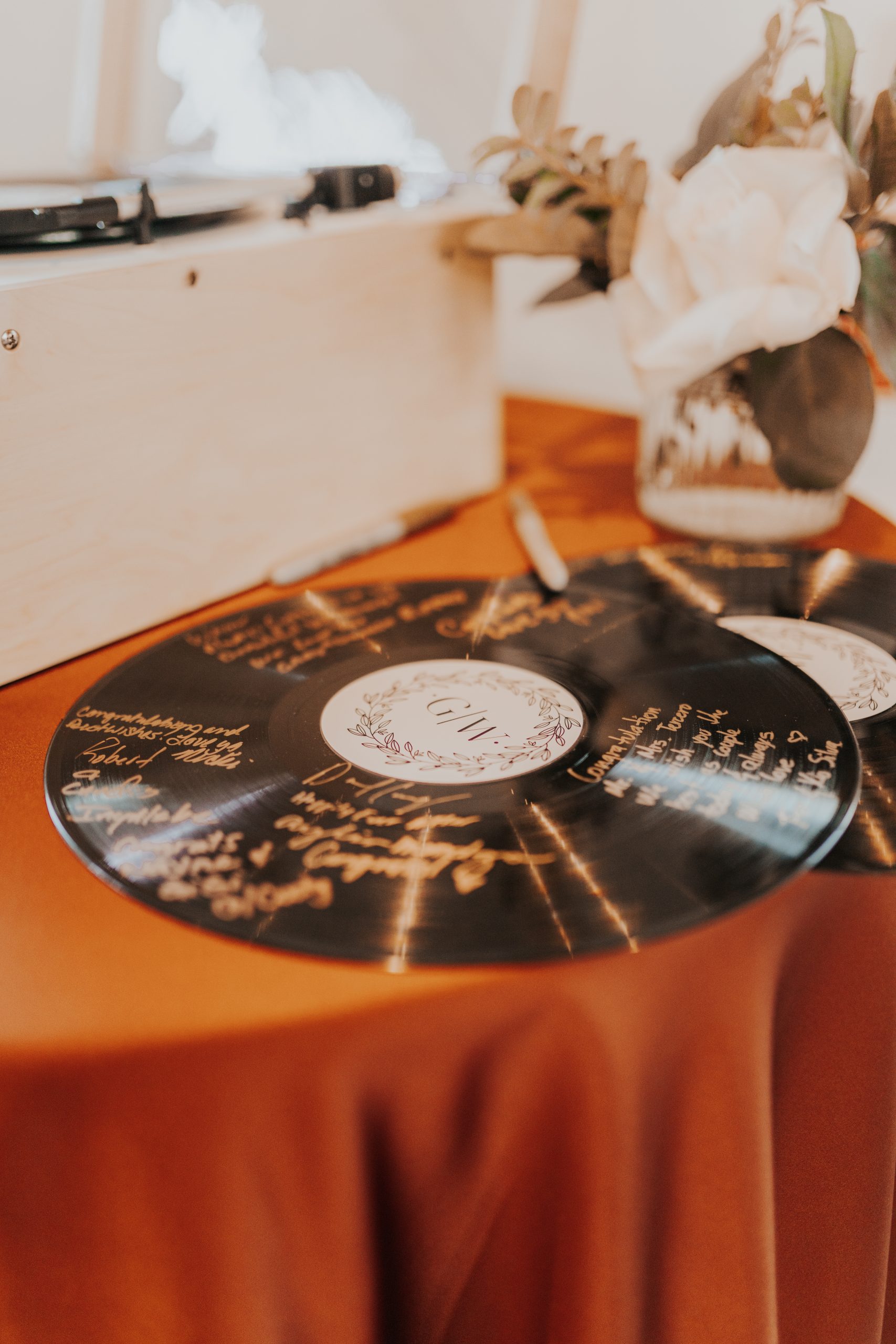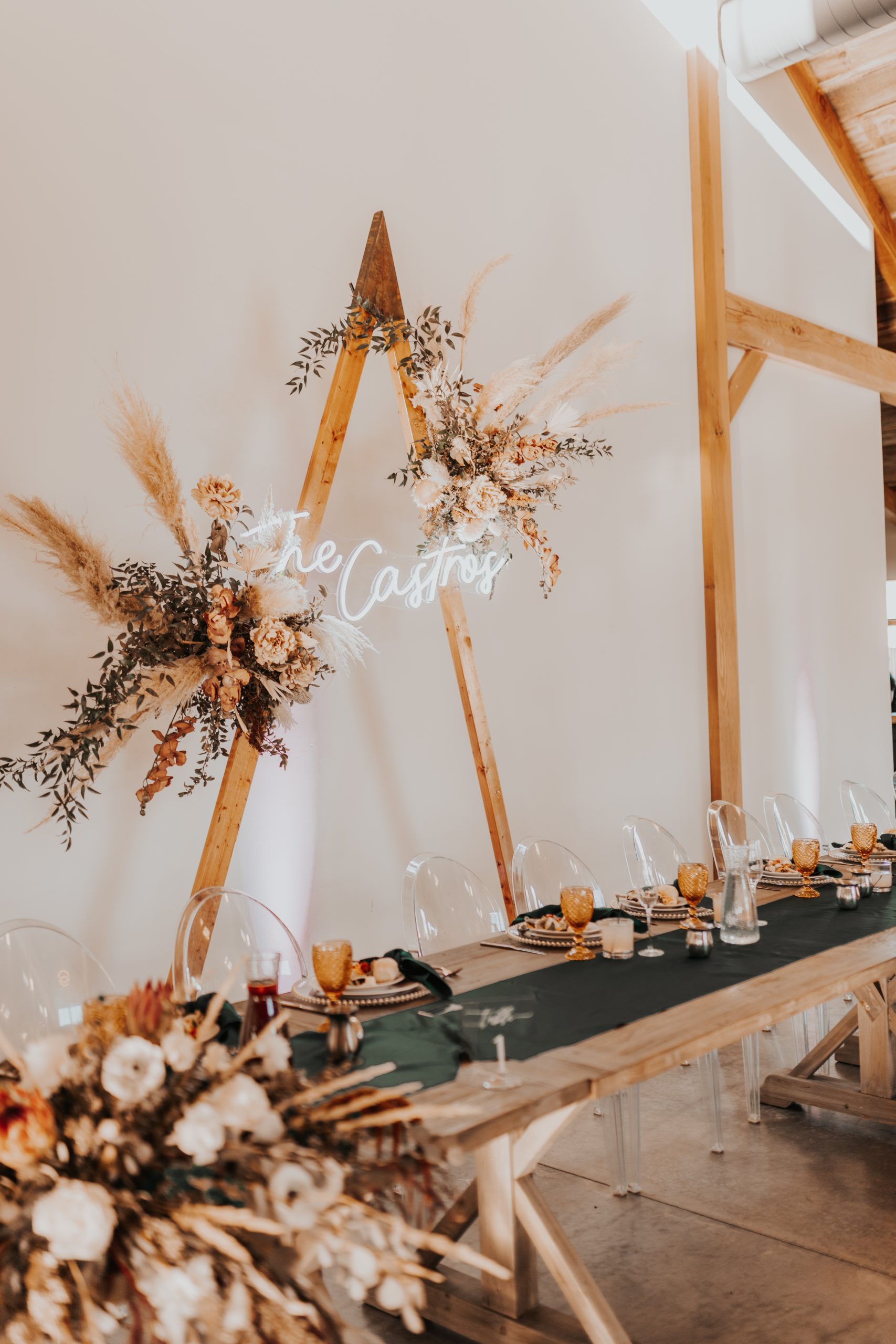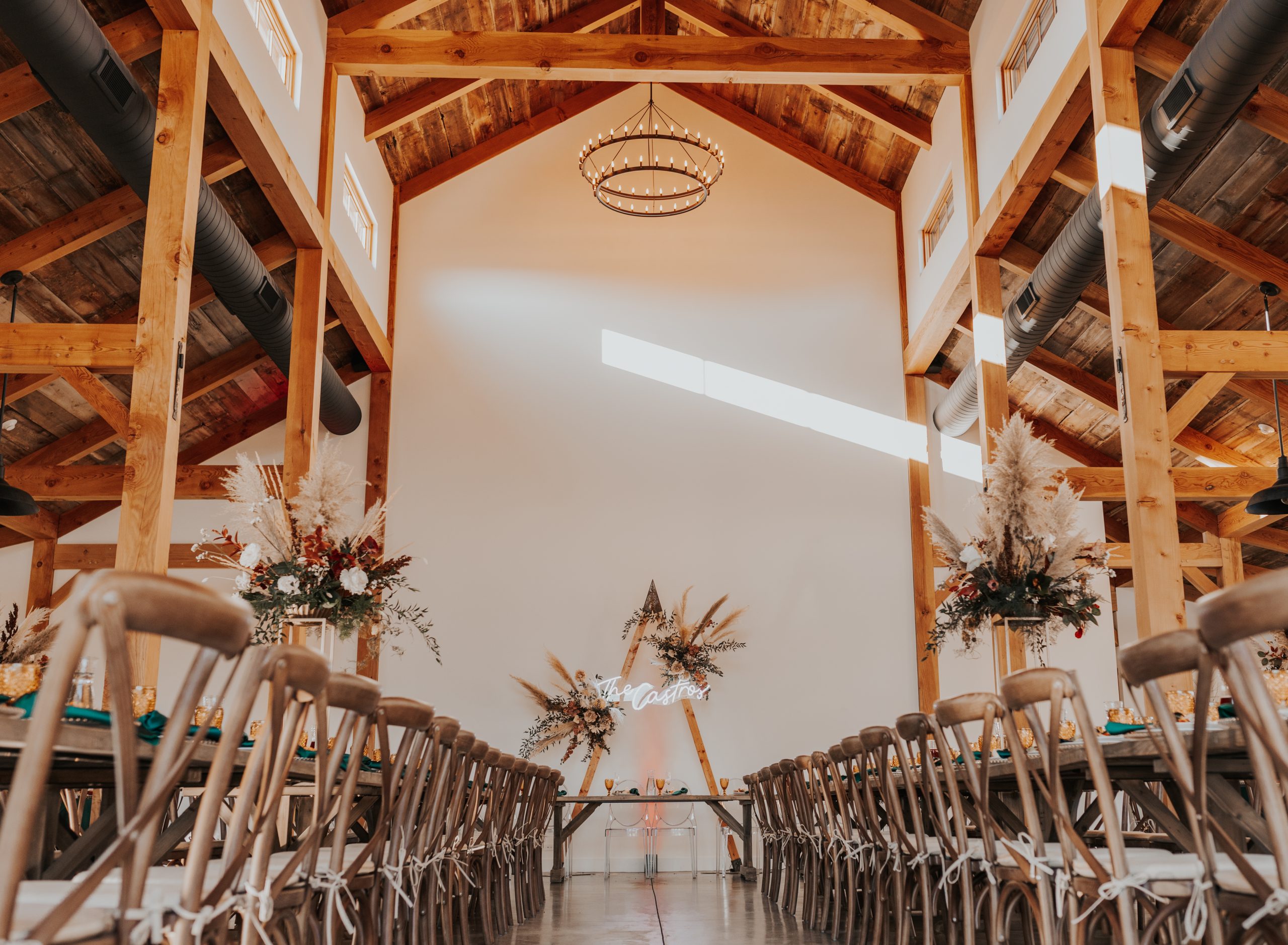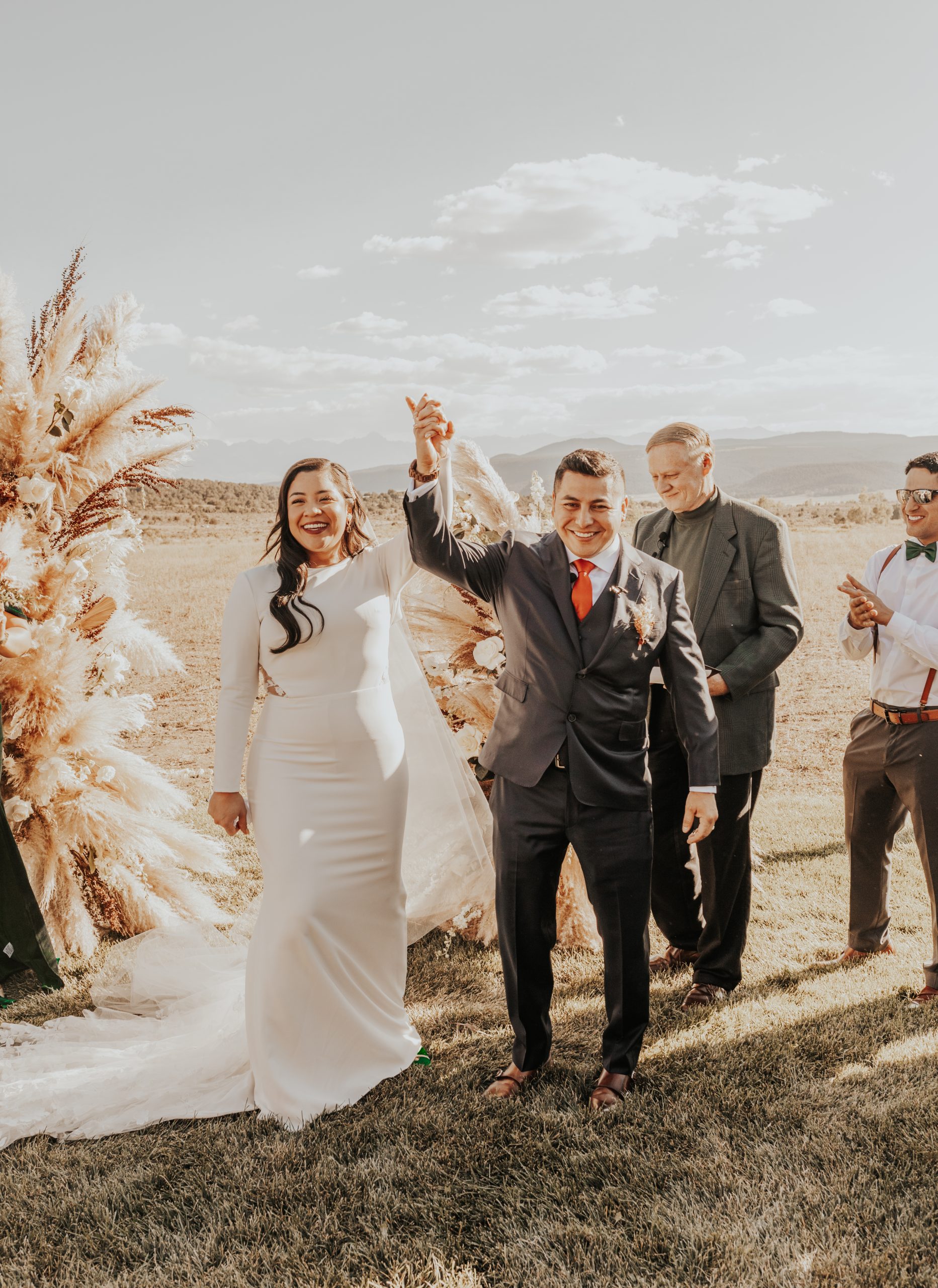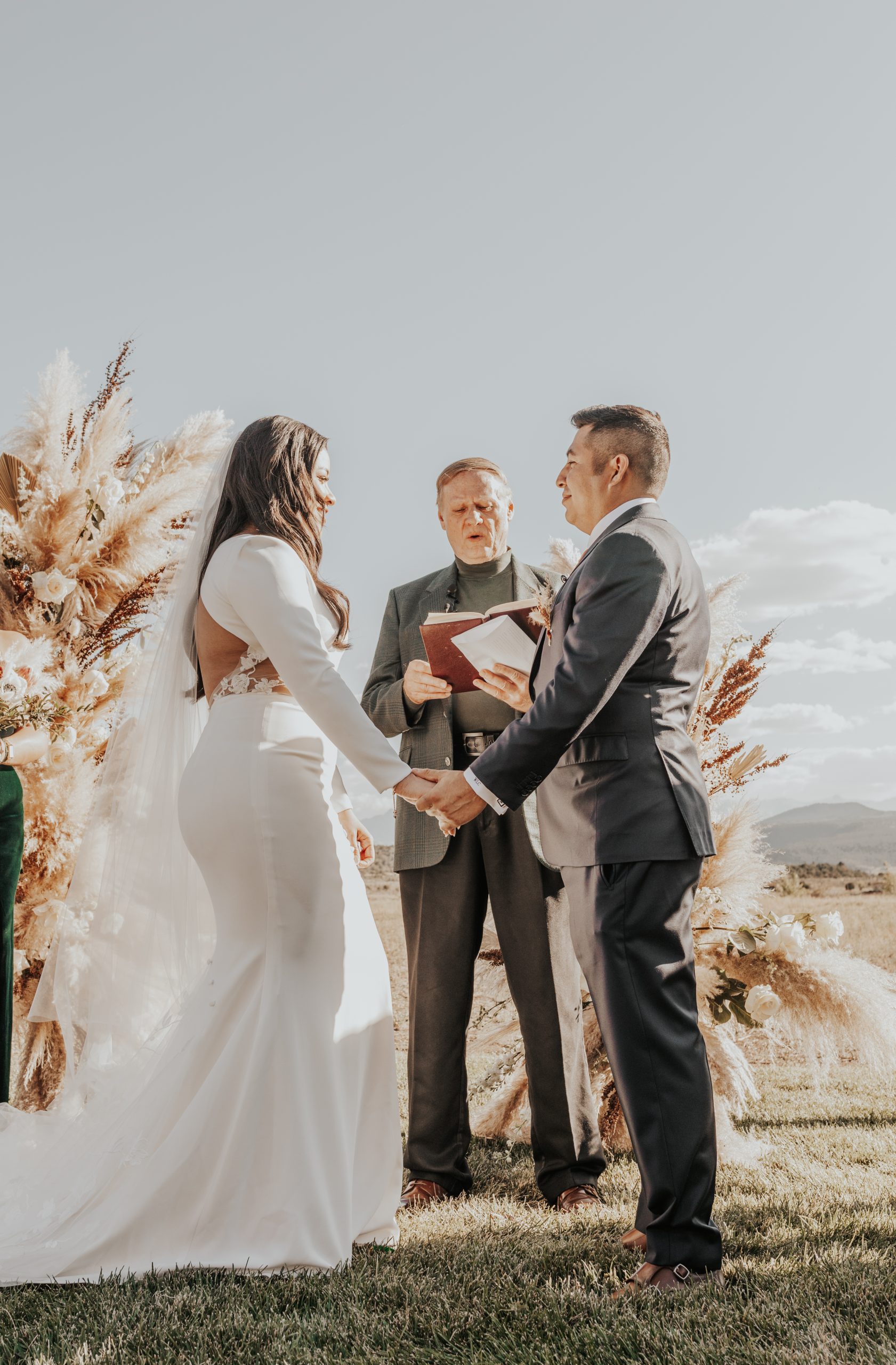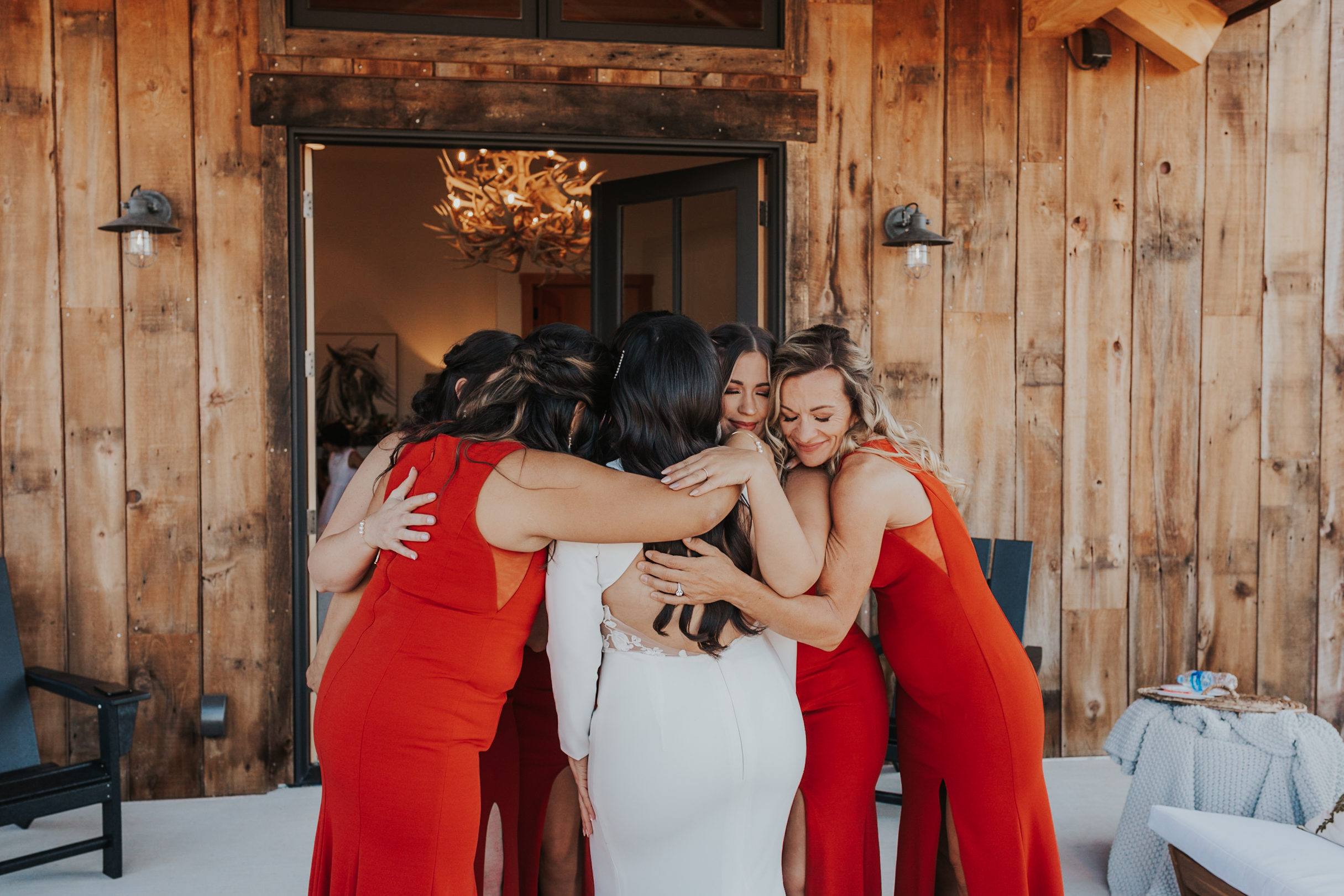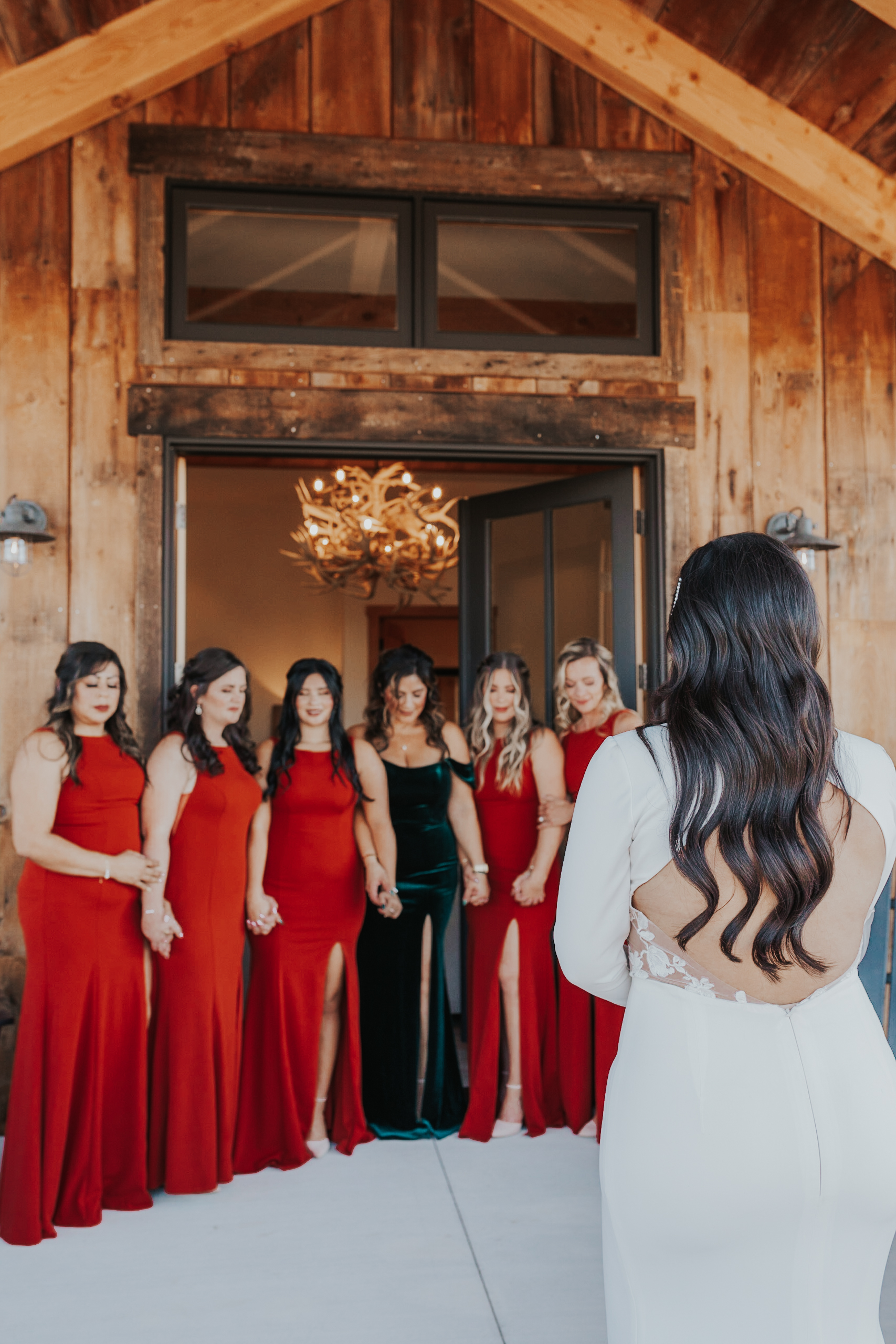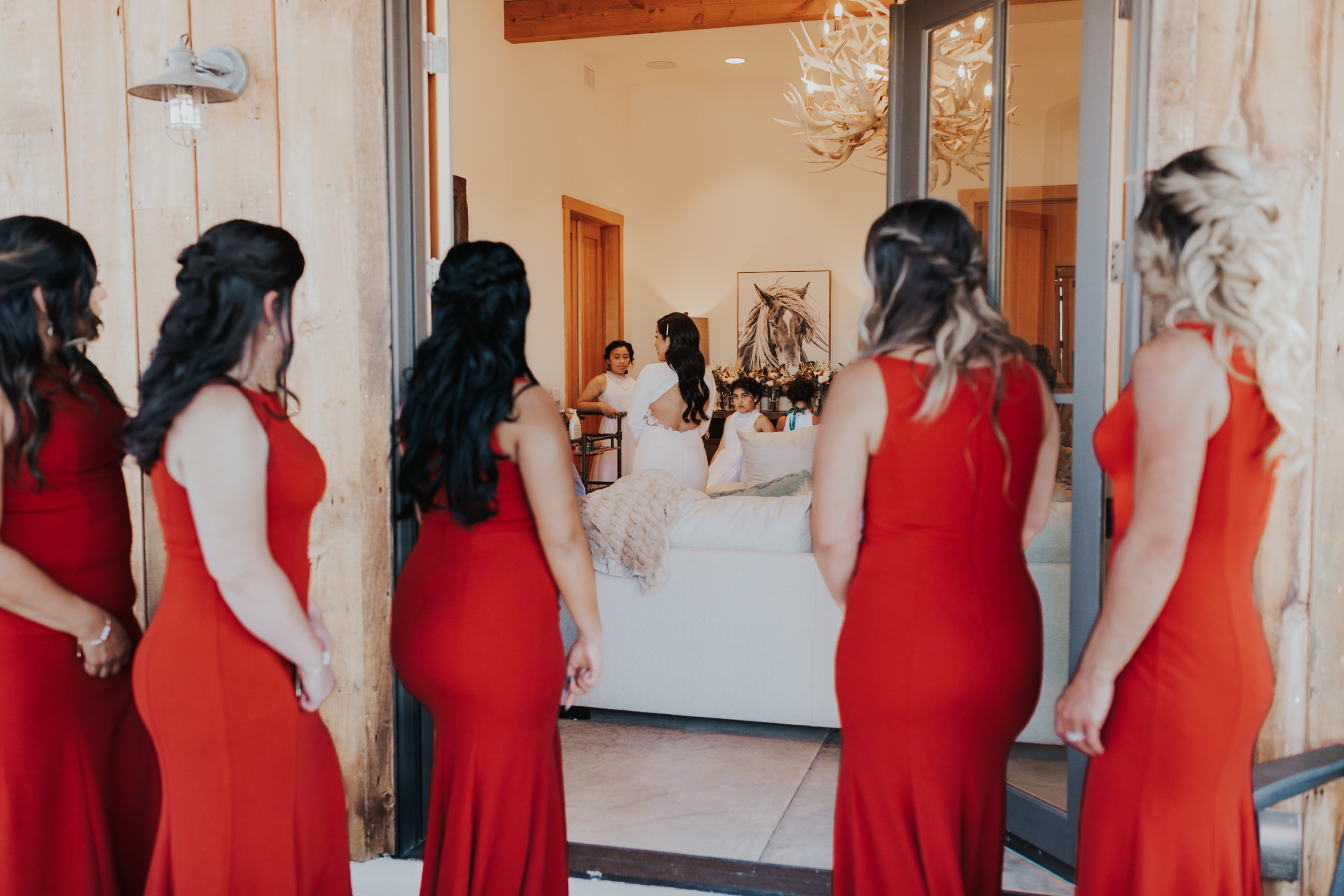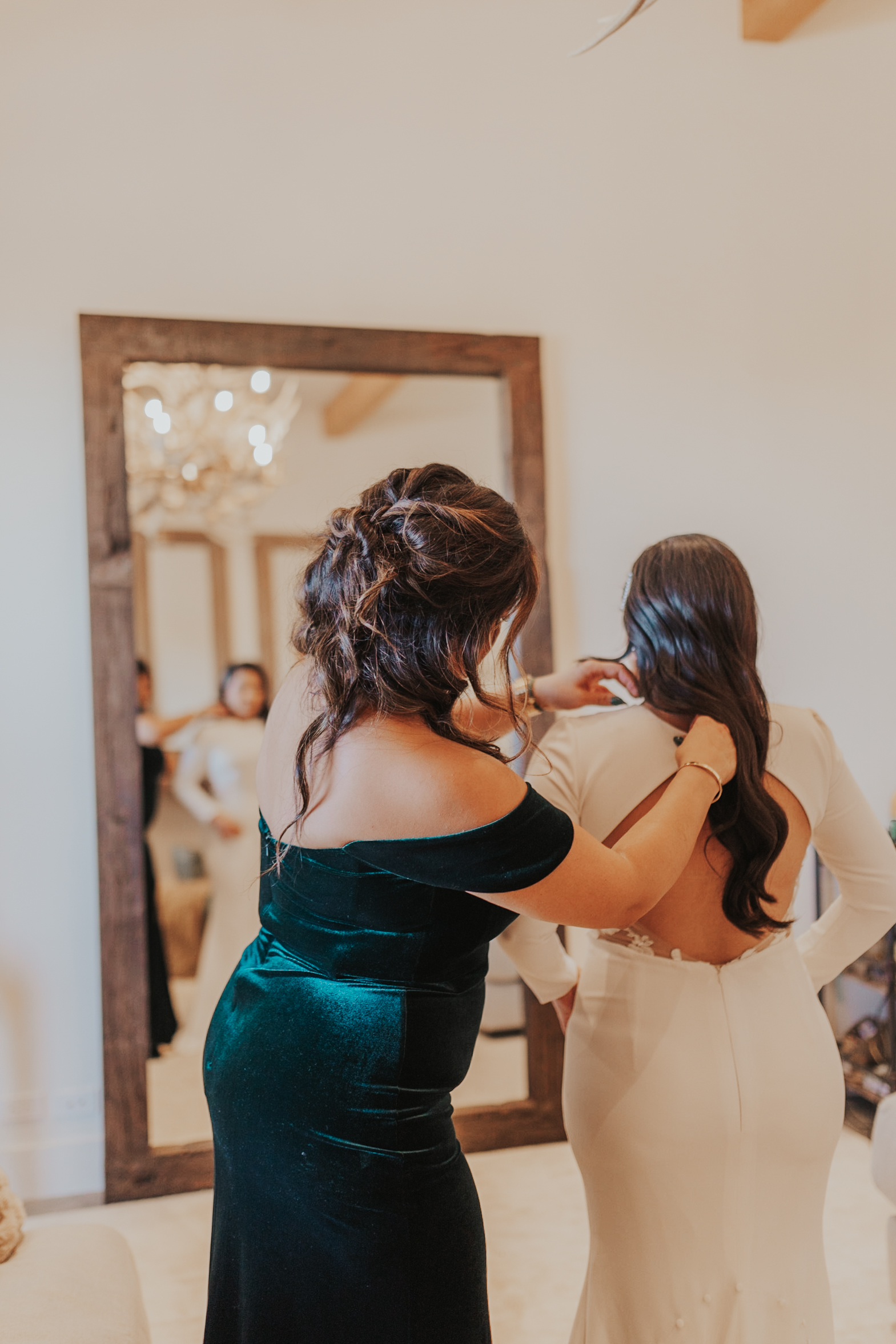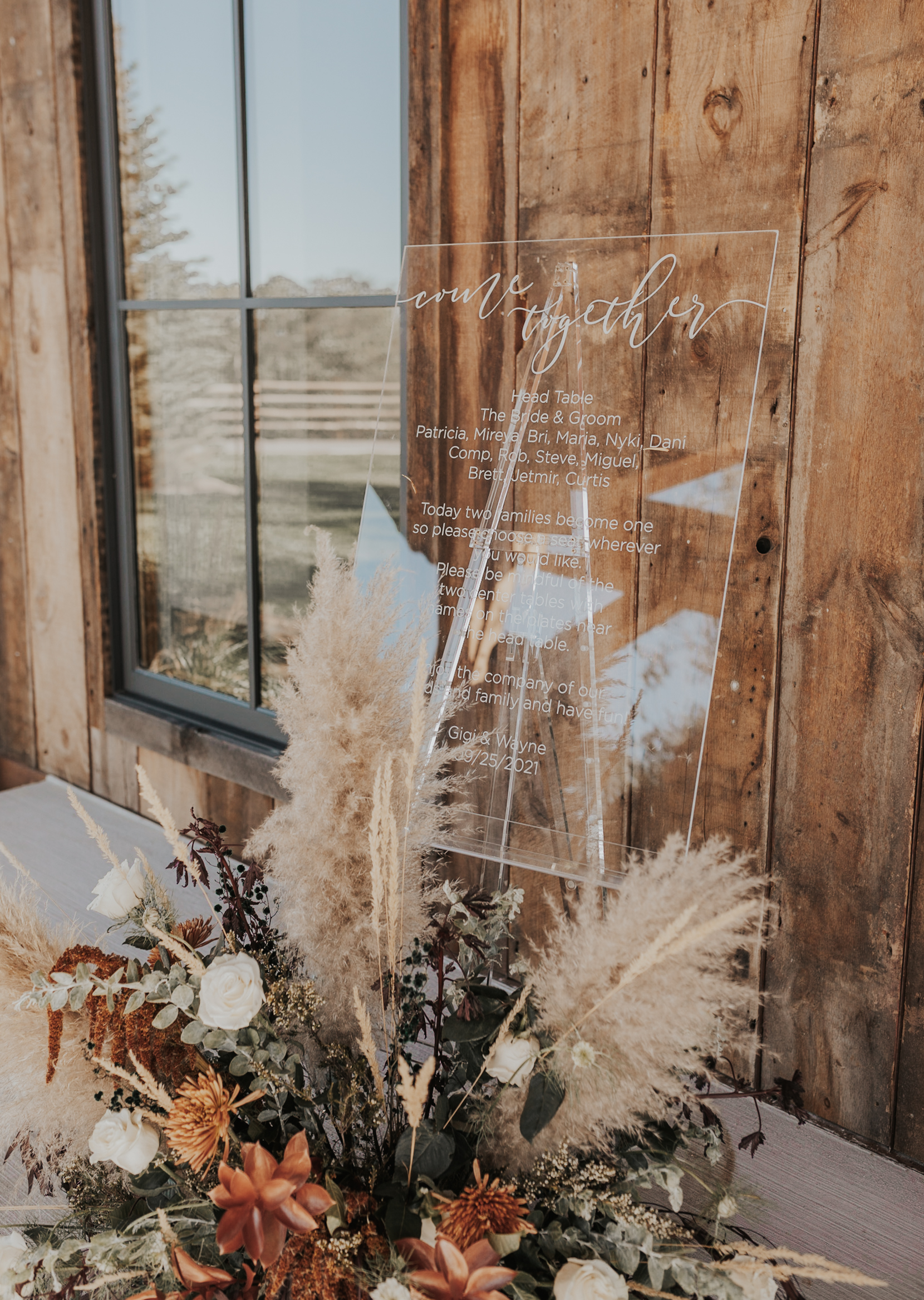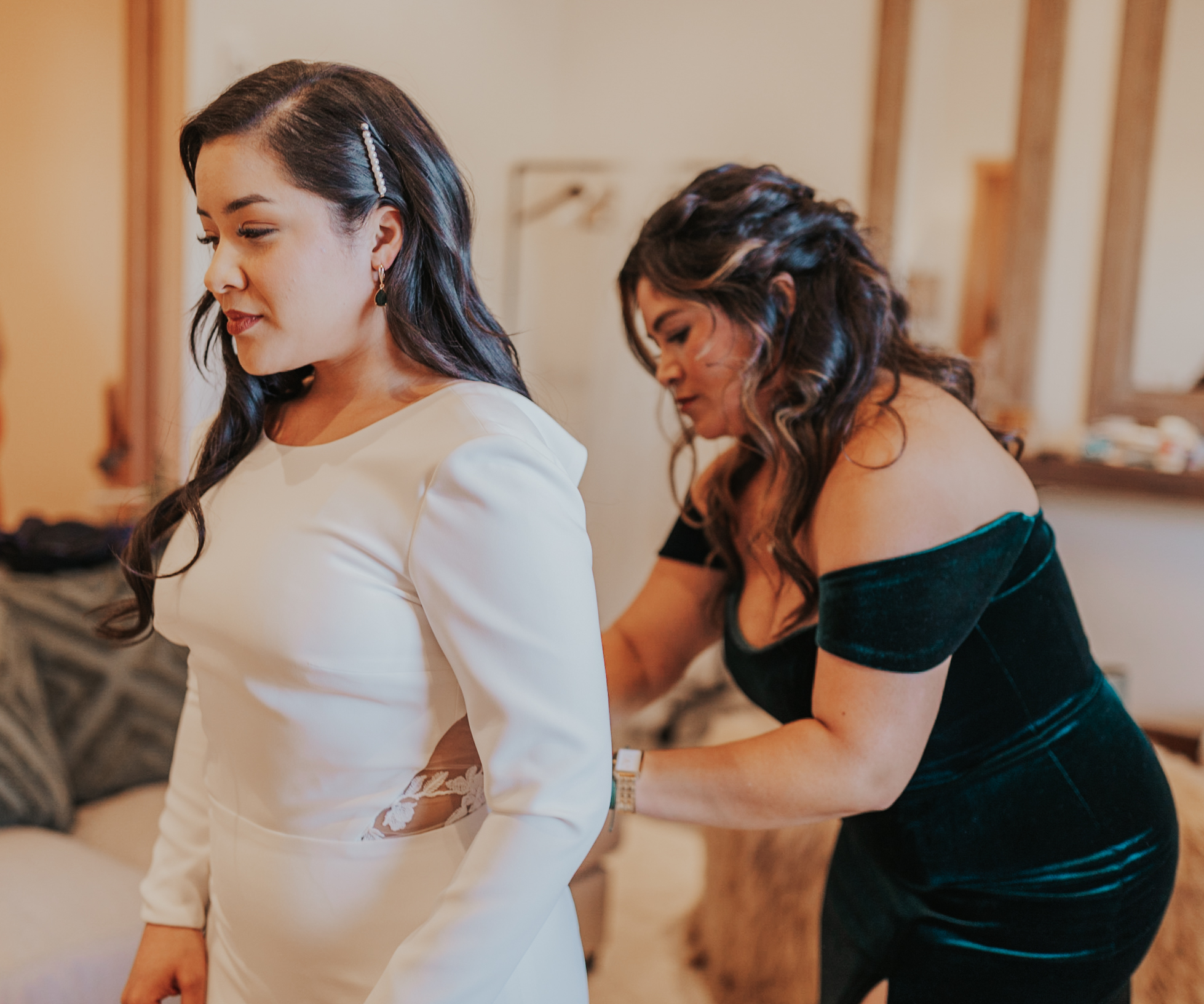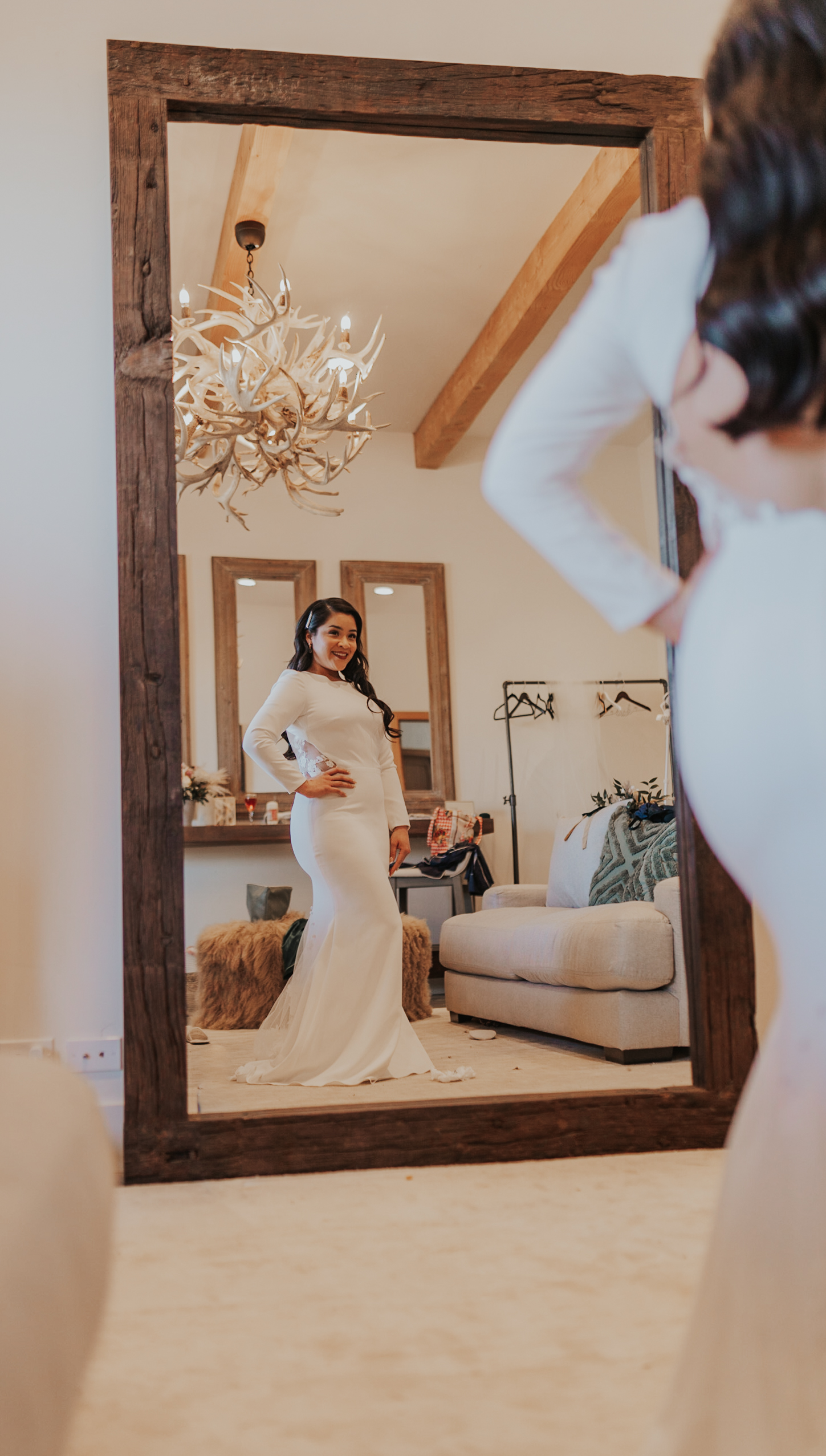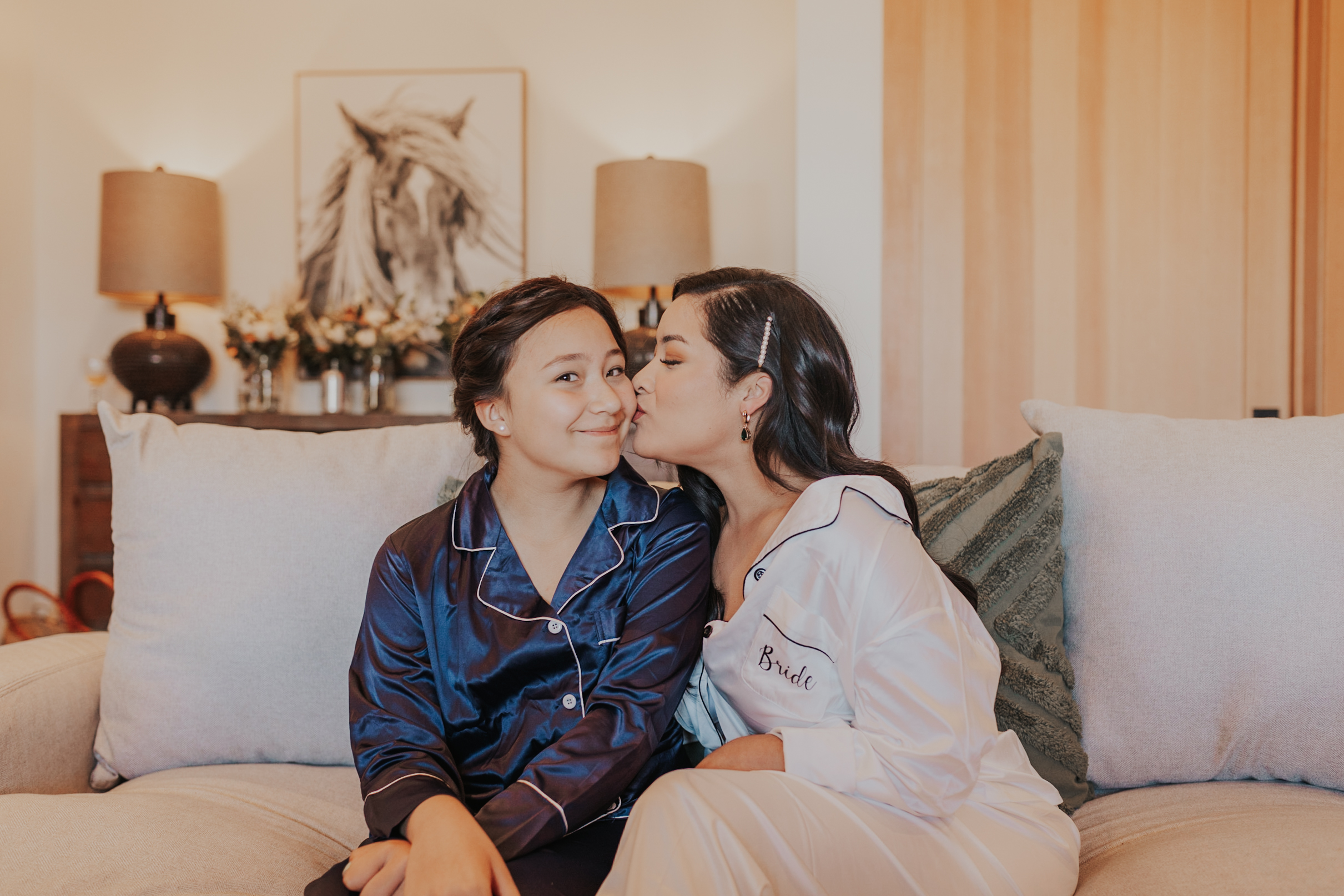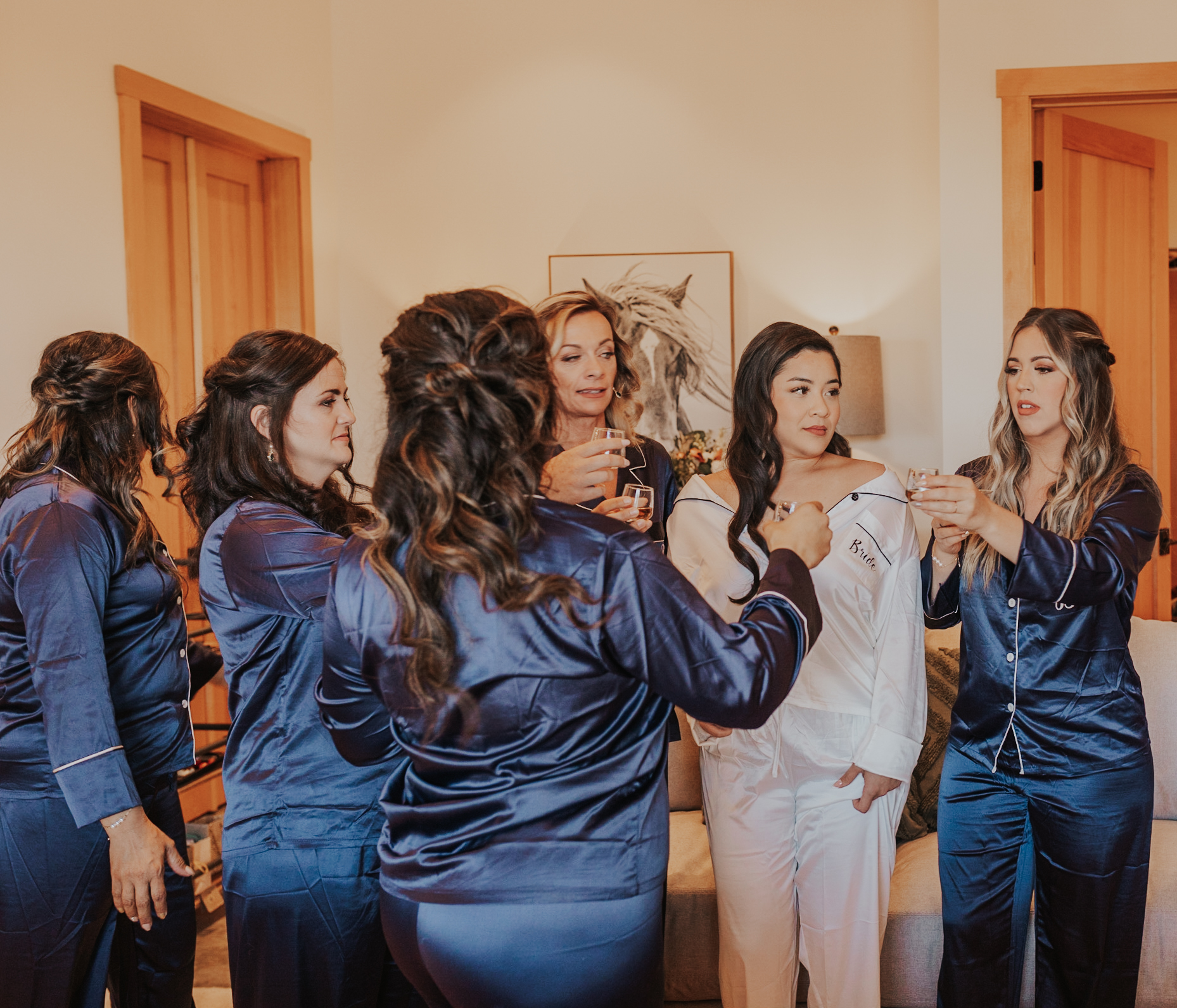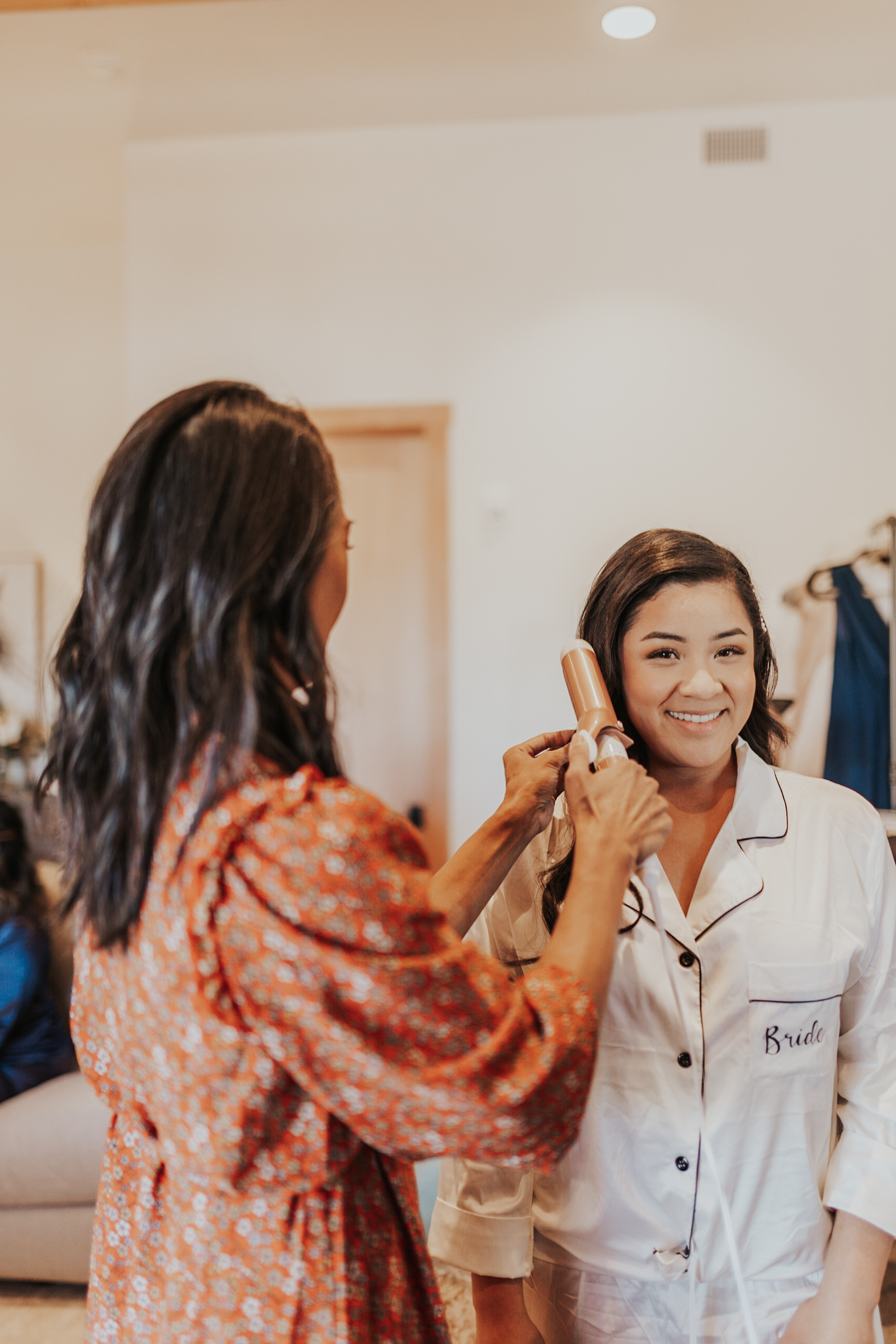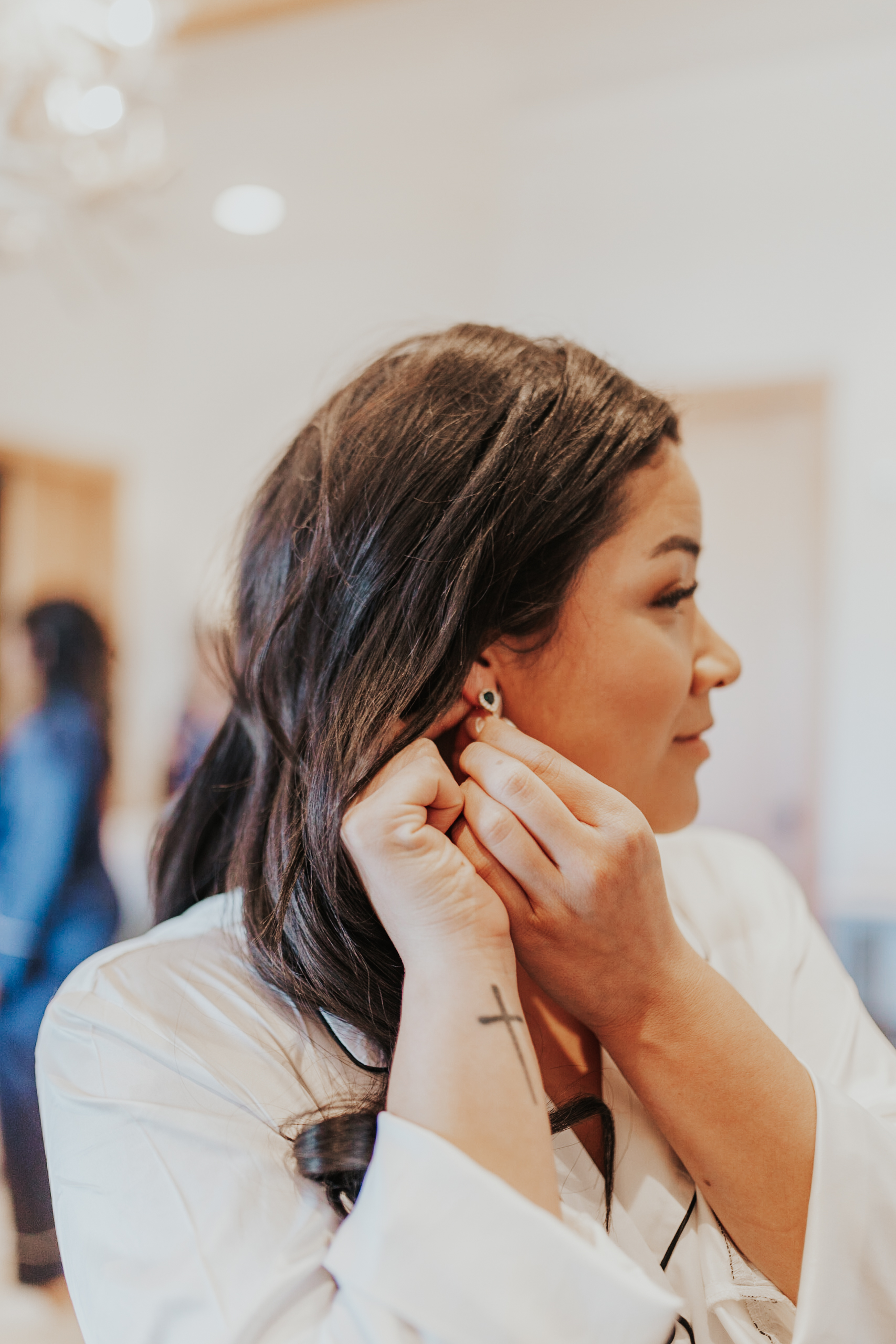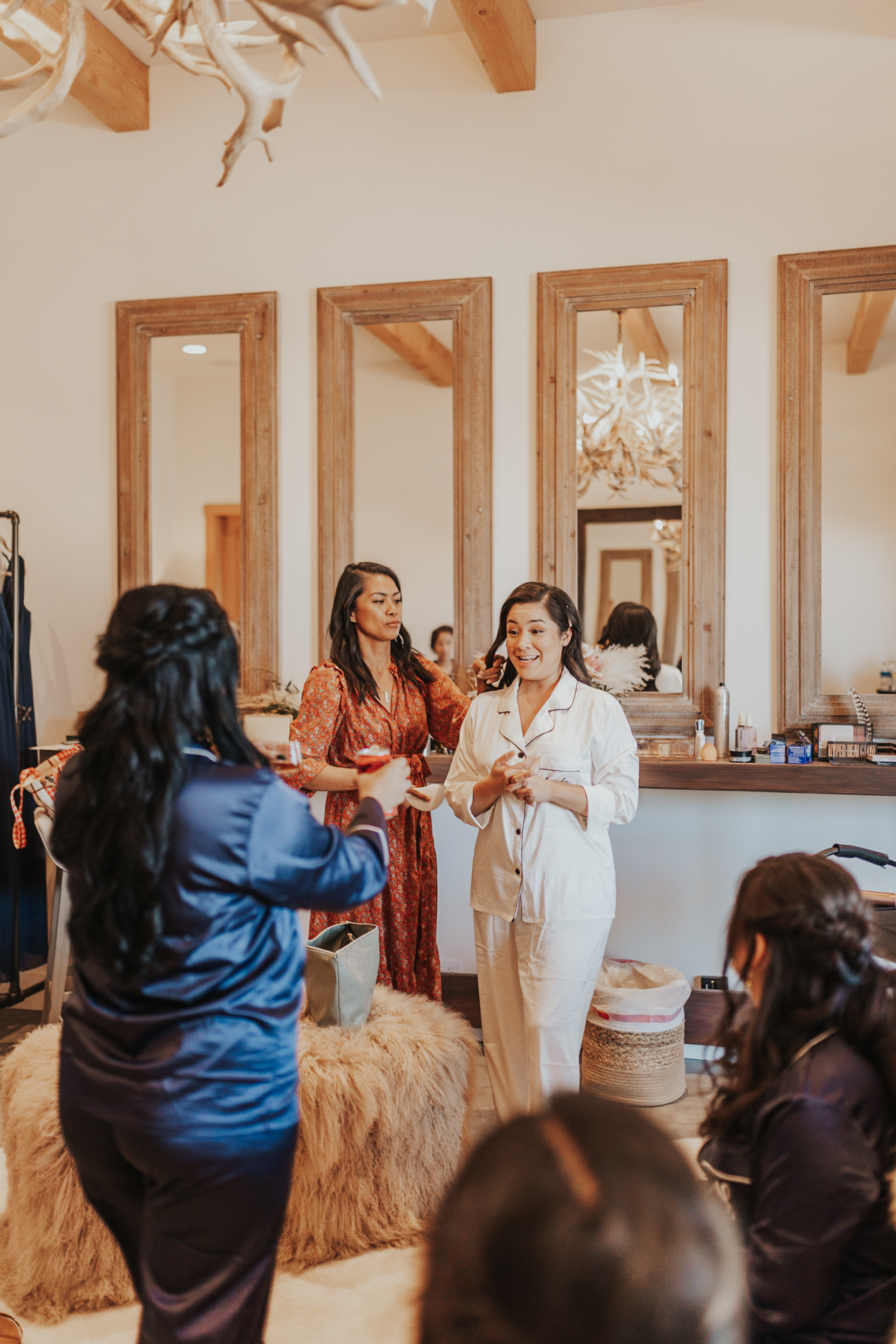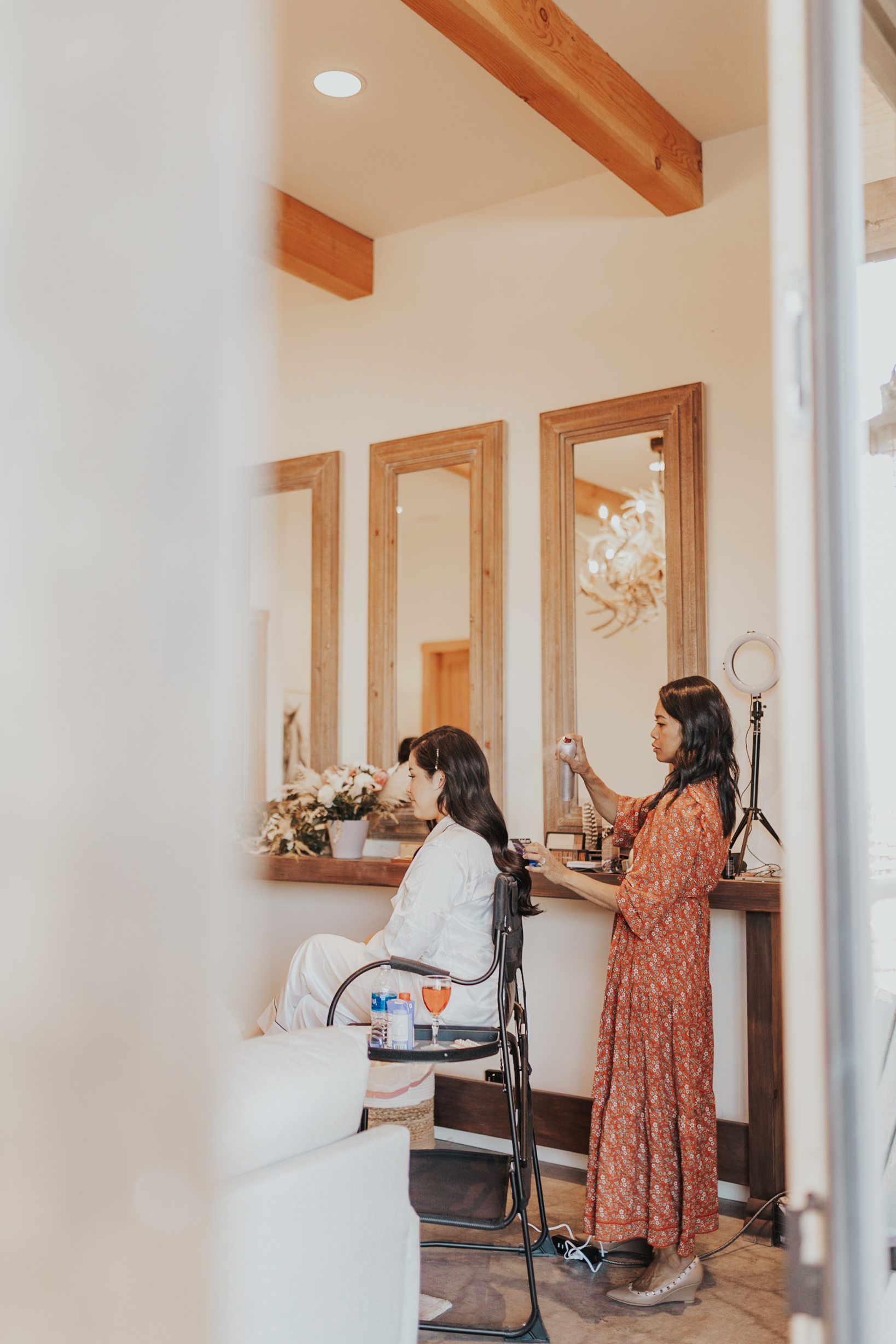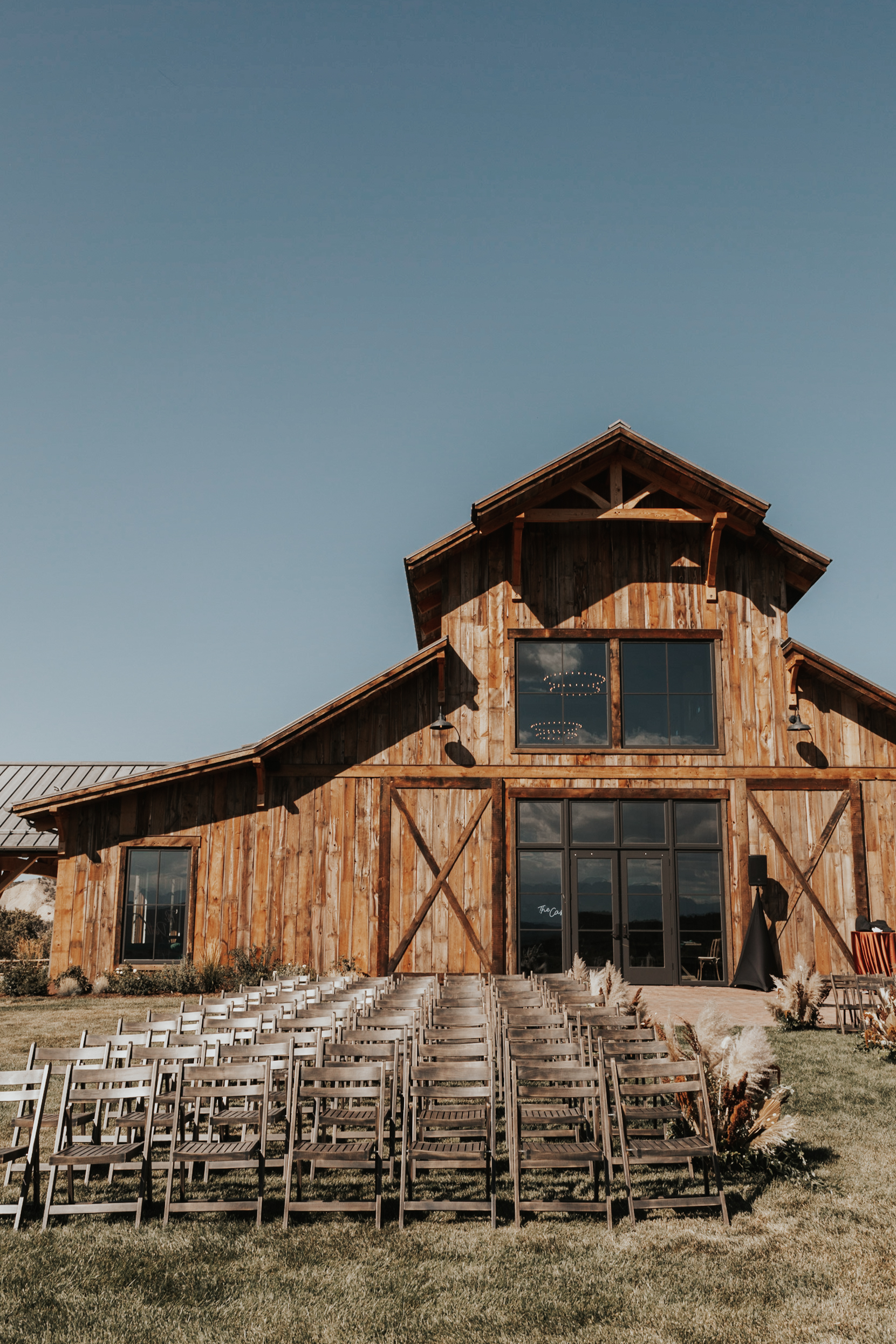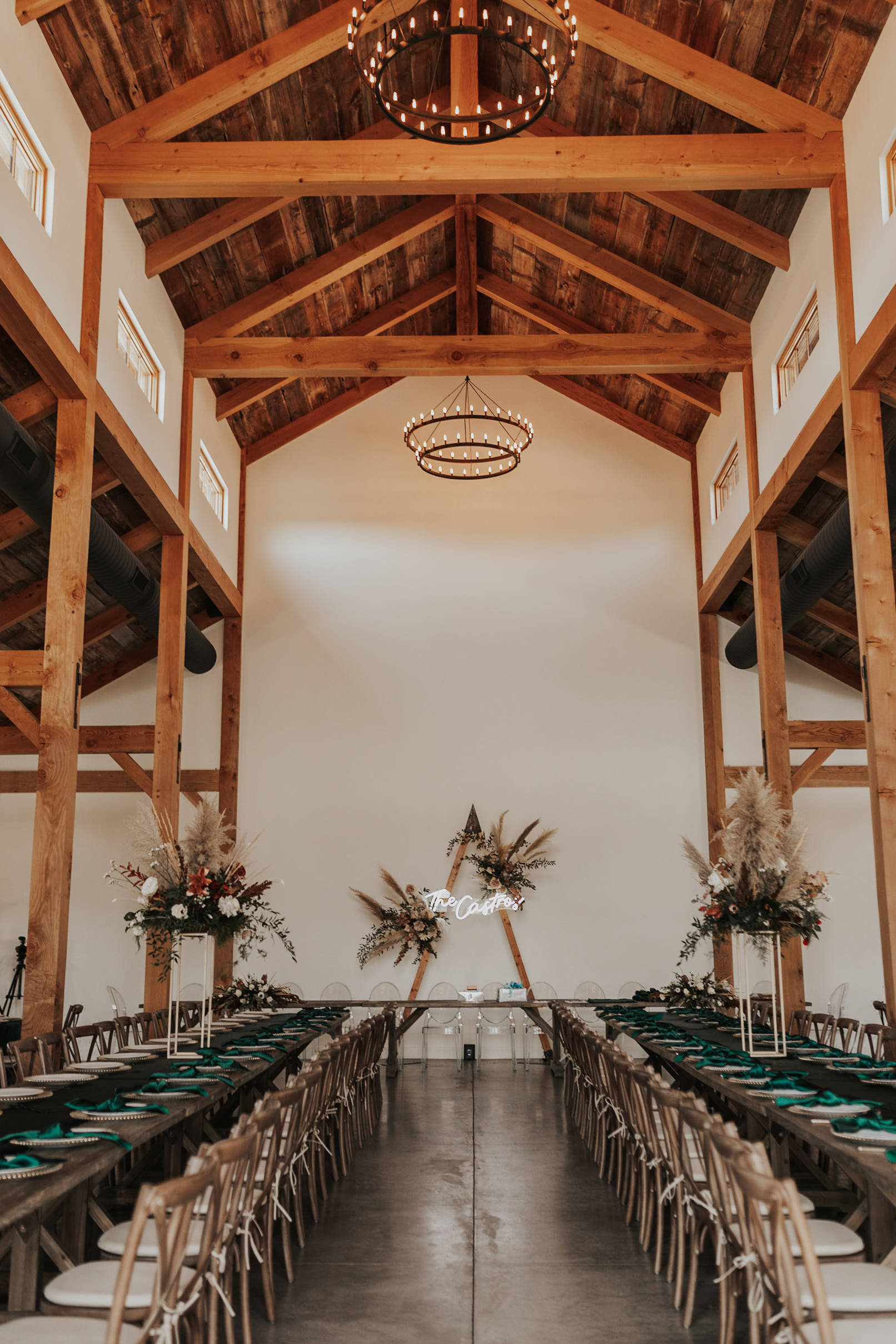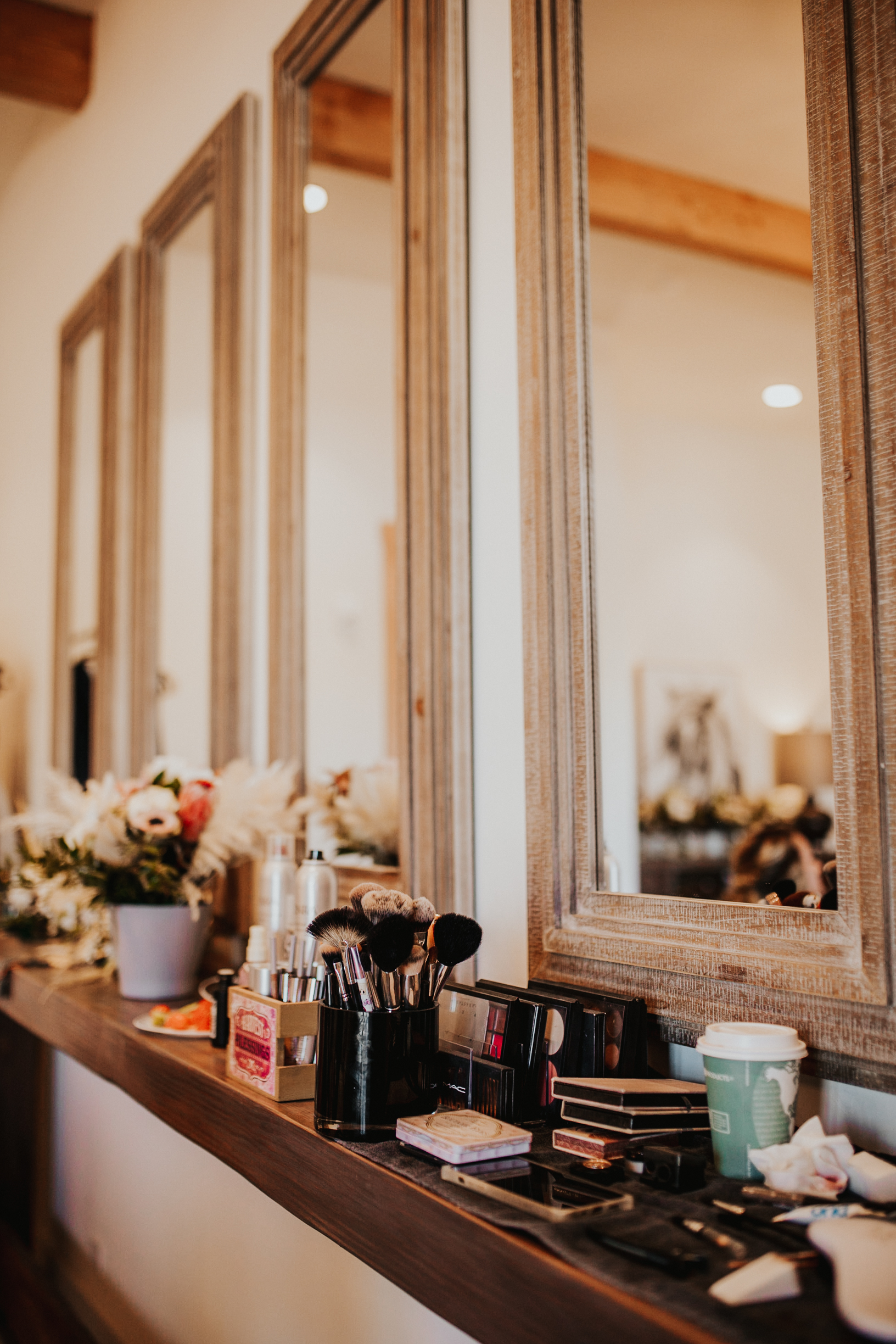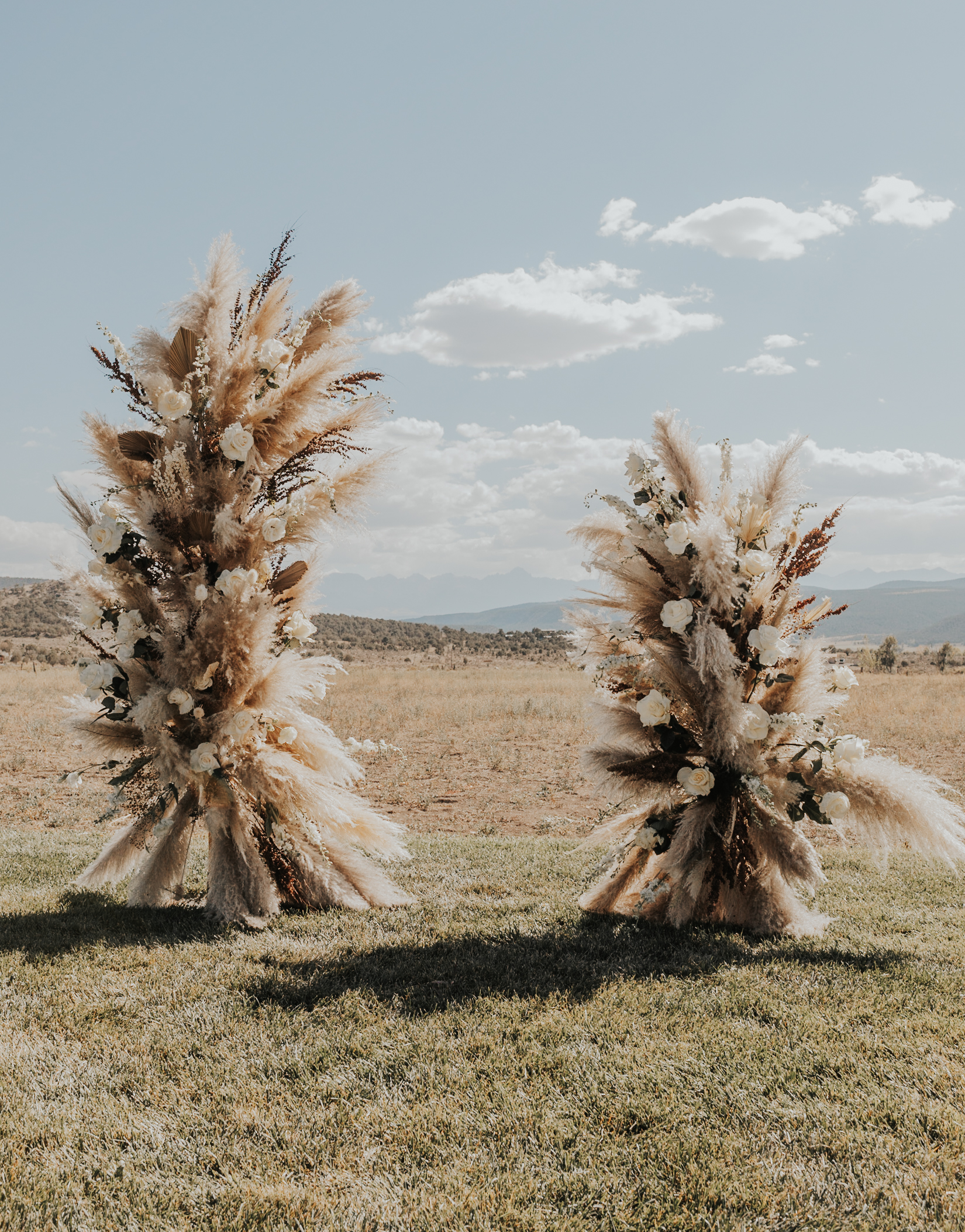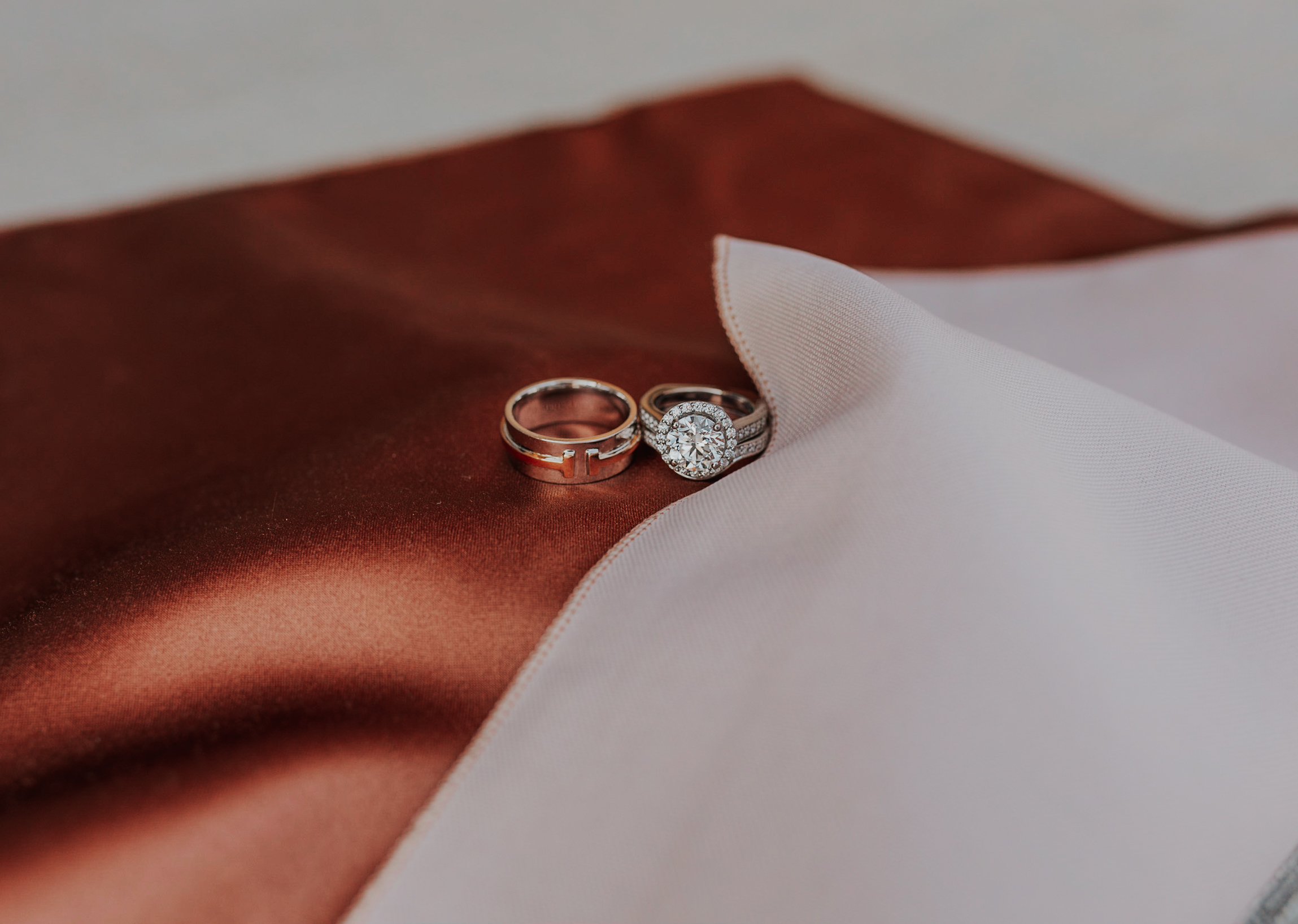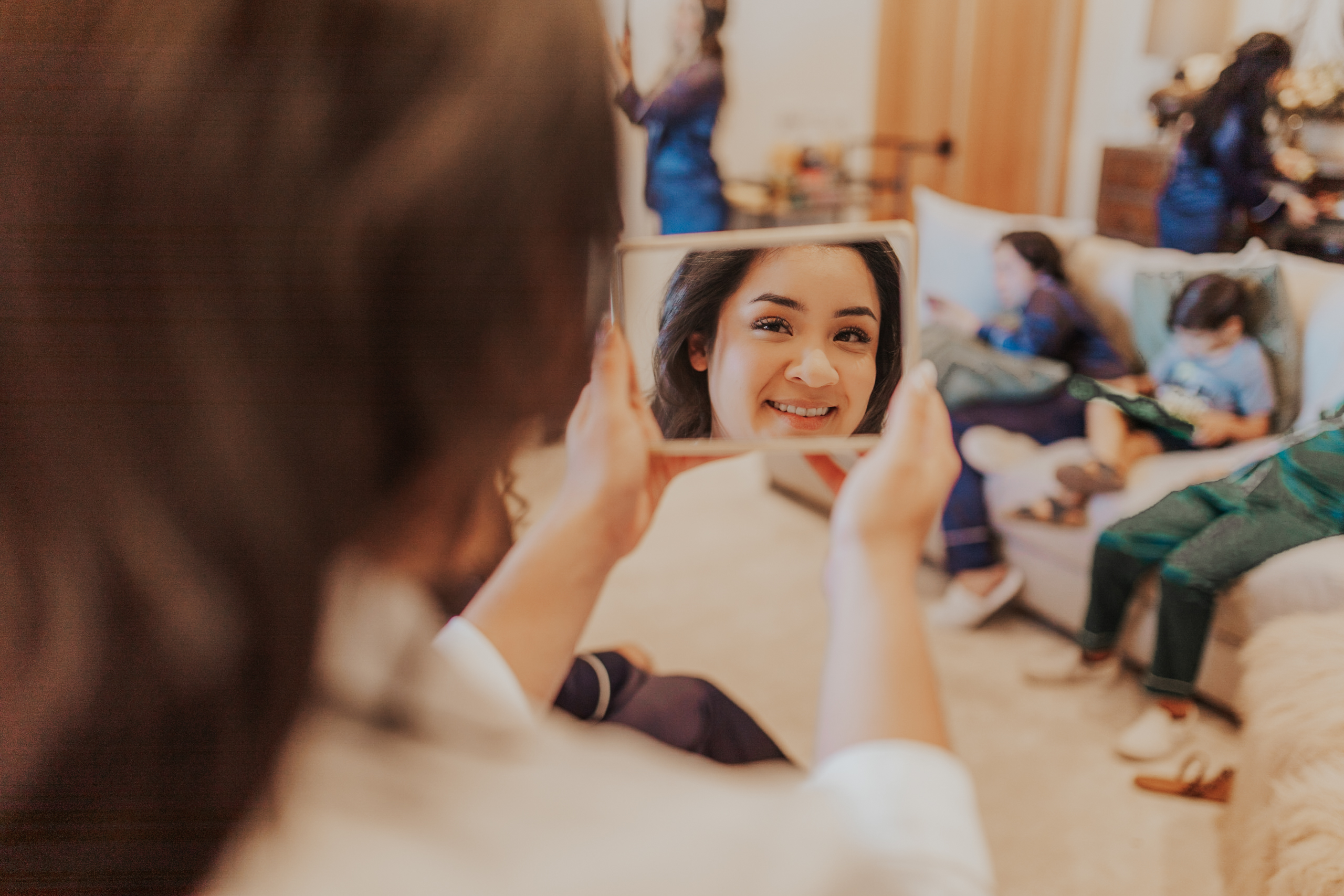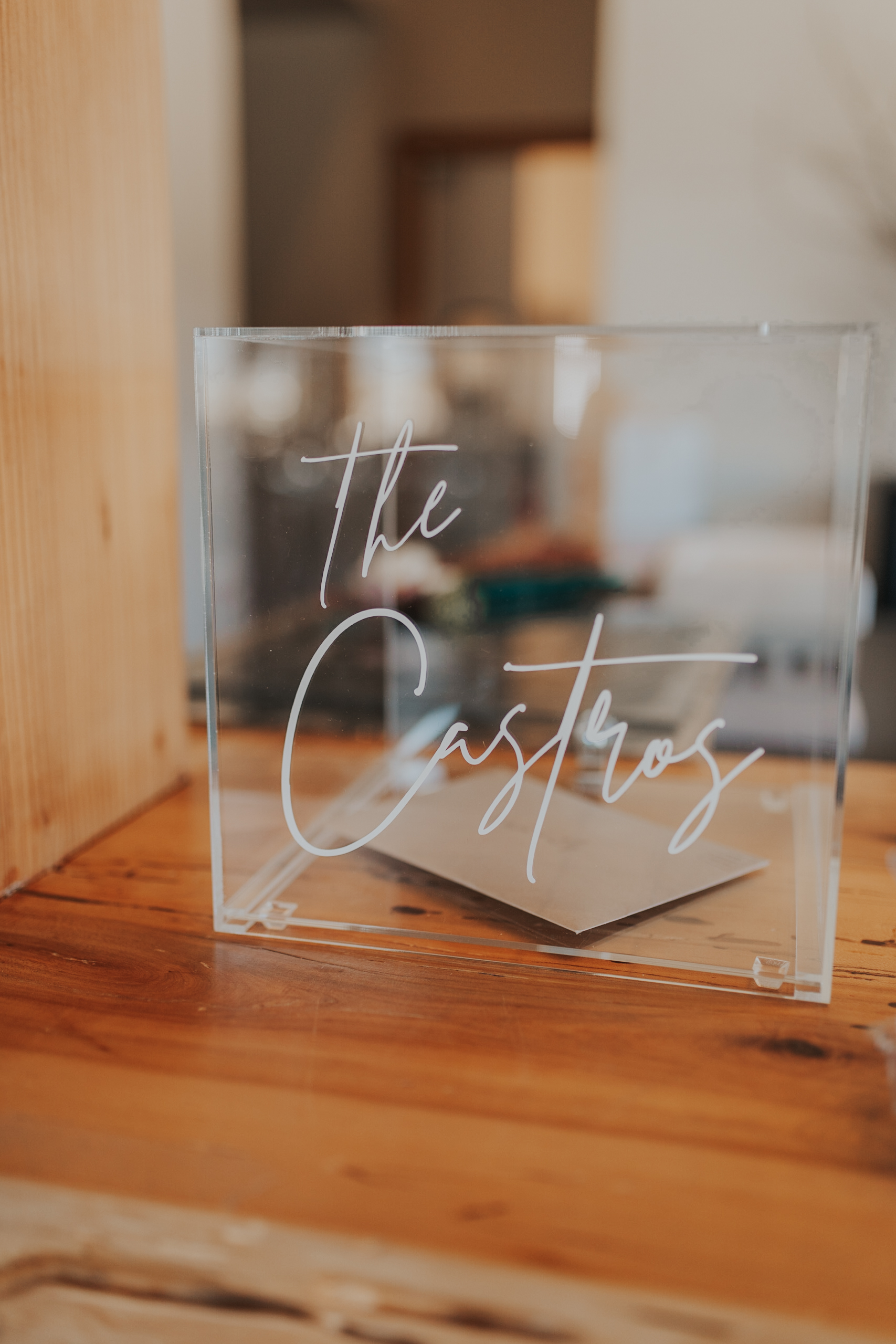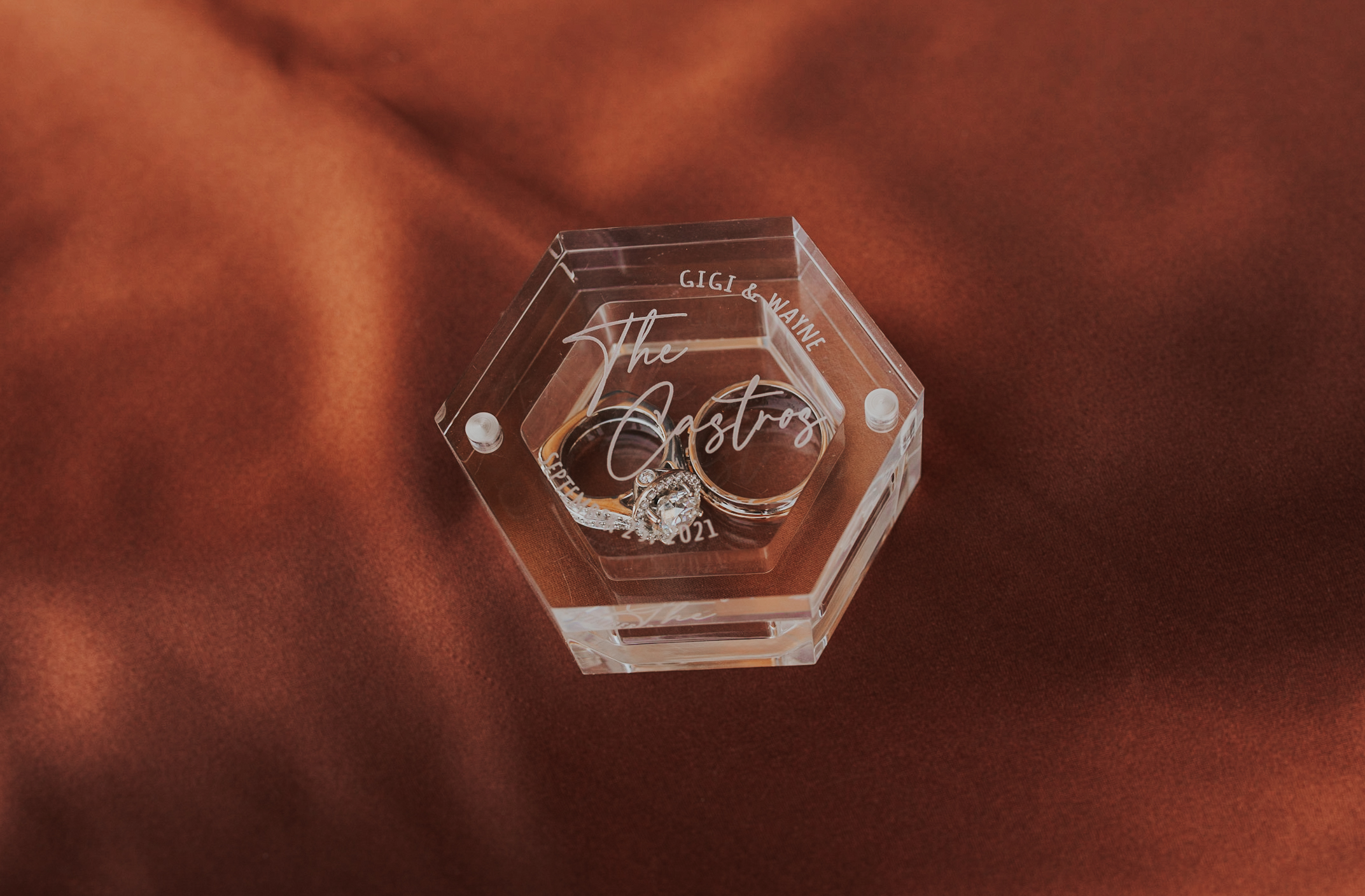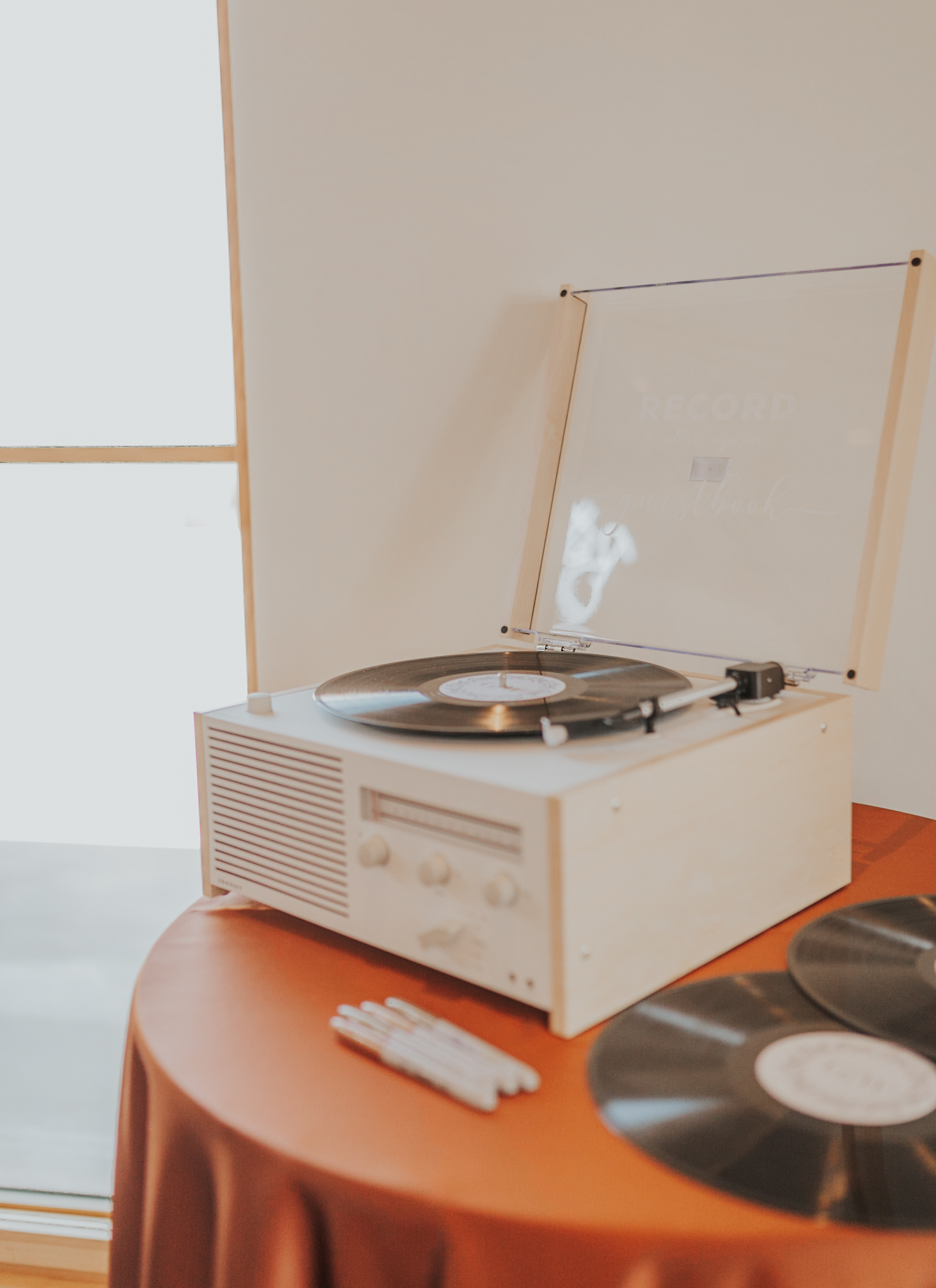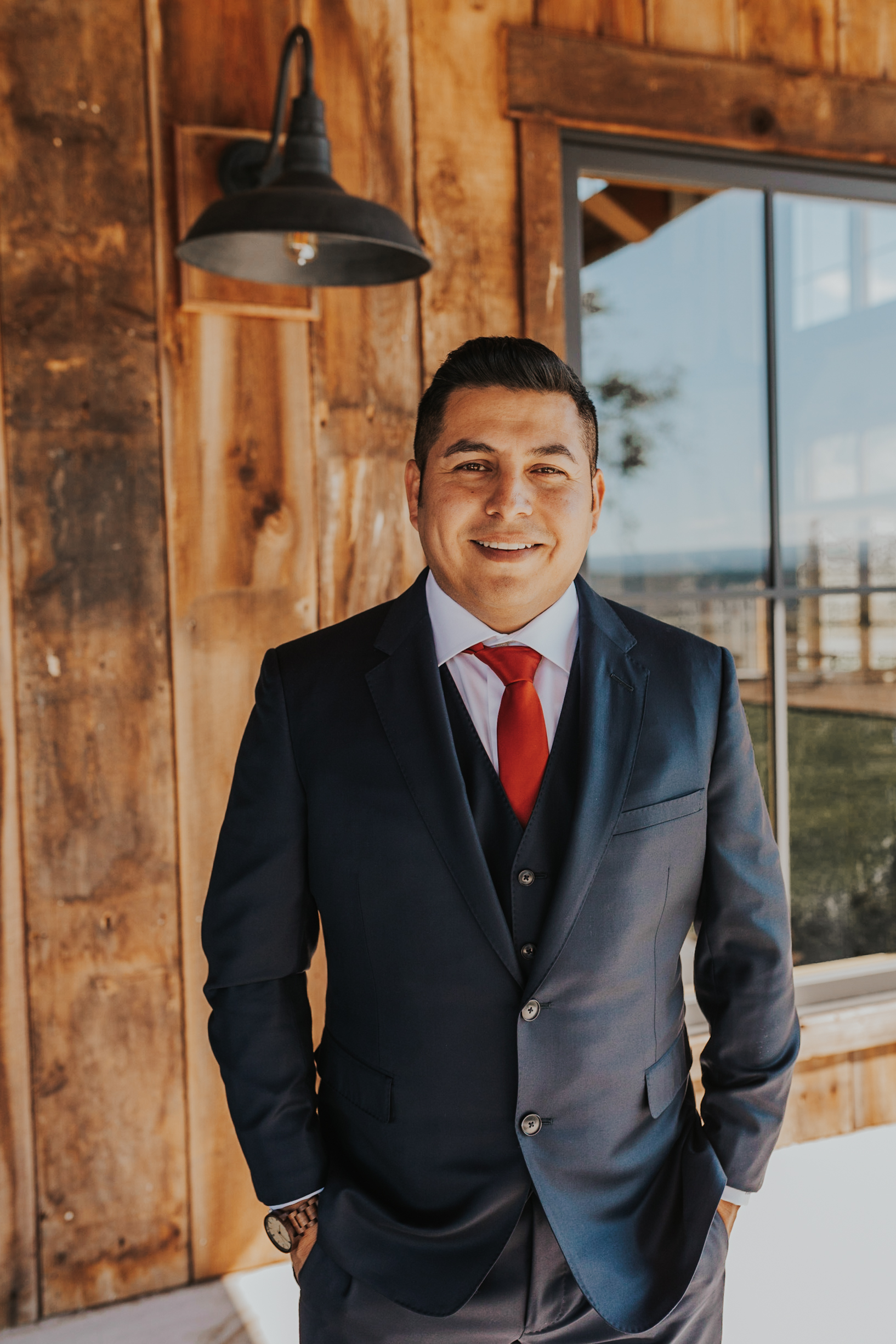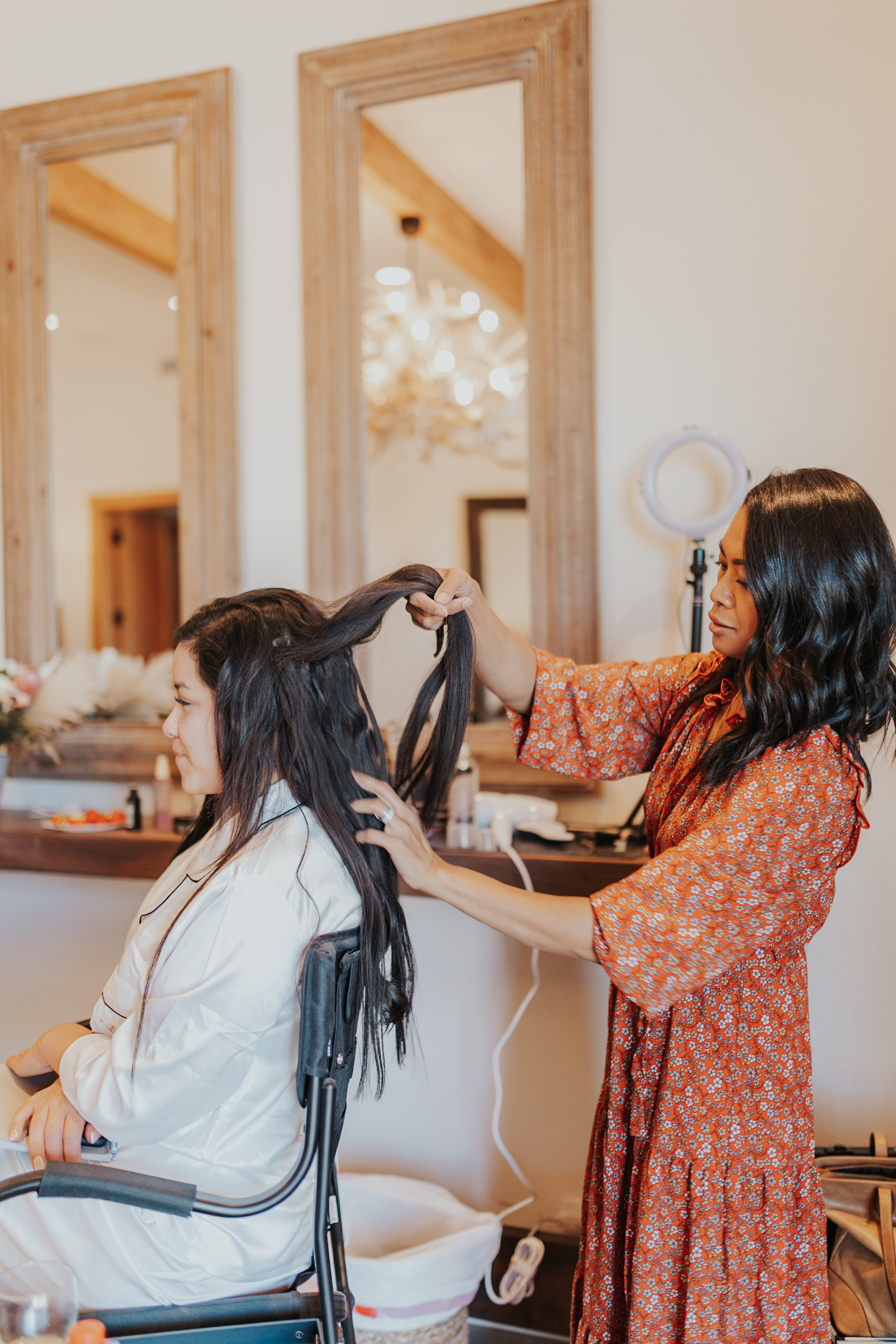 \