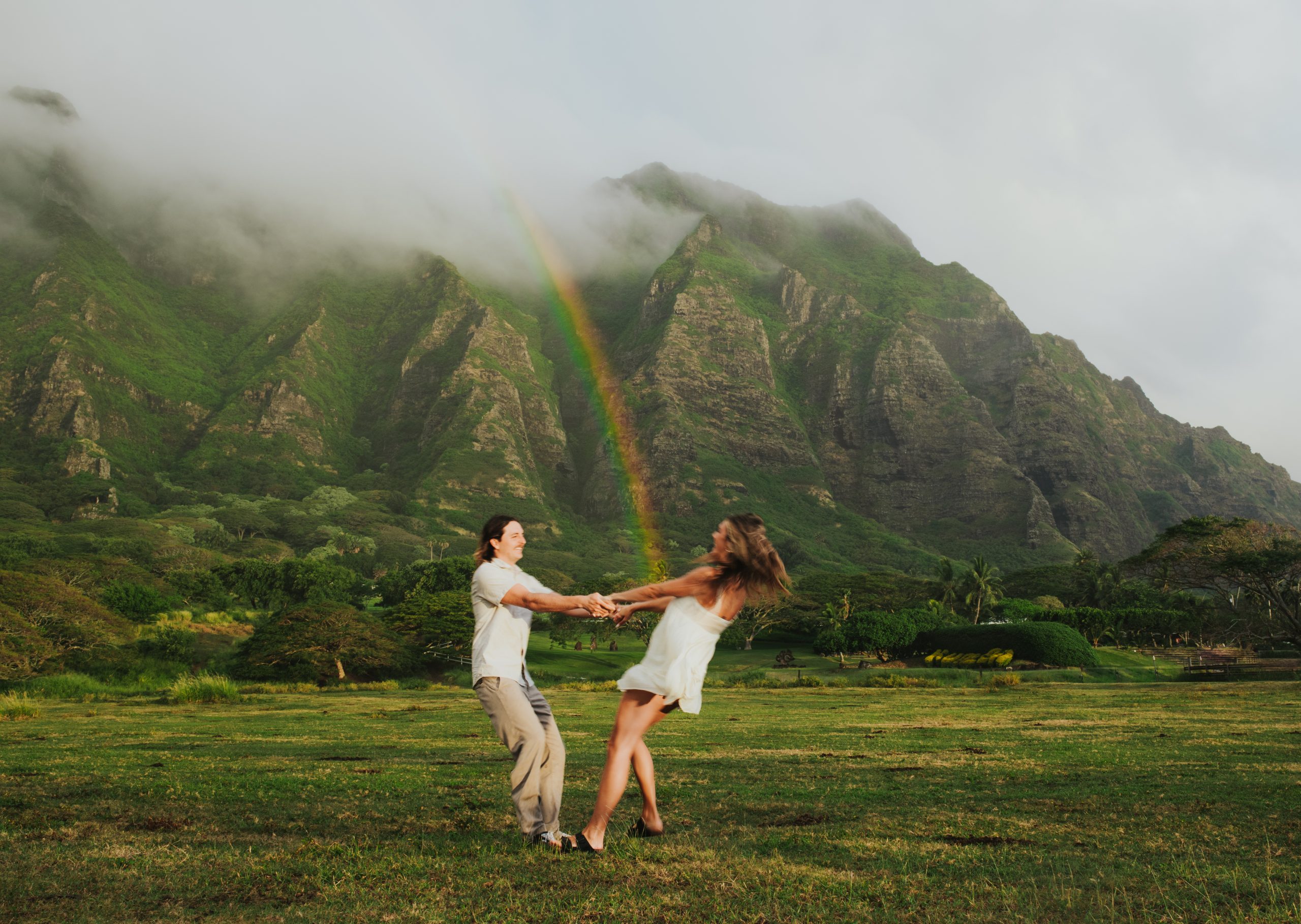 As an engagement photographer, I always look forward to meeting my couples and learning about their love in a unique and meaningful way to tell their story so much better. One magical morning, I met a couple at Kualoa Ranch at sunrise for their engagement photoshoot, and we were greeted by a magical fog that enveloped the entire valley. As we began our shoot, the sun slowly rose over the horizon, illuminating the fog with a soft, warm glow. Suddenly, a stunning rainbow appeared in the sky, creating a surreal backdrop for our photos. We couldn't believe our luck and excitedly ran around the valley, capturing every moment as the rainbow cast a beautiful spectrum of light on these two.
As the shoot continued, the rain started to pour, but it only added to the magic of the moment. We laughed and danced in the rain, experiencing candid moments of pure joy and happiness. The couple's love for each other was evident in every photo, and I felt grateful to have been a part of their Hawaii engagement photos. As we said our goodbyes, I knew that these engagement photos would forever be a reminder of their love and the unforgettable experience we shared together in the stunning beauty of Kualoa Ranch, it was meant to be.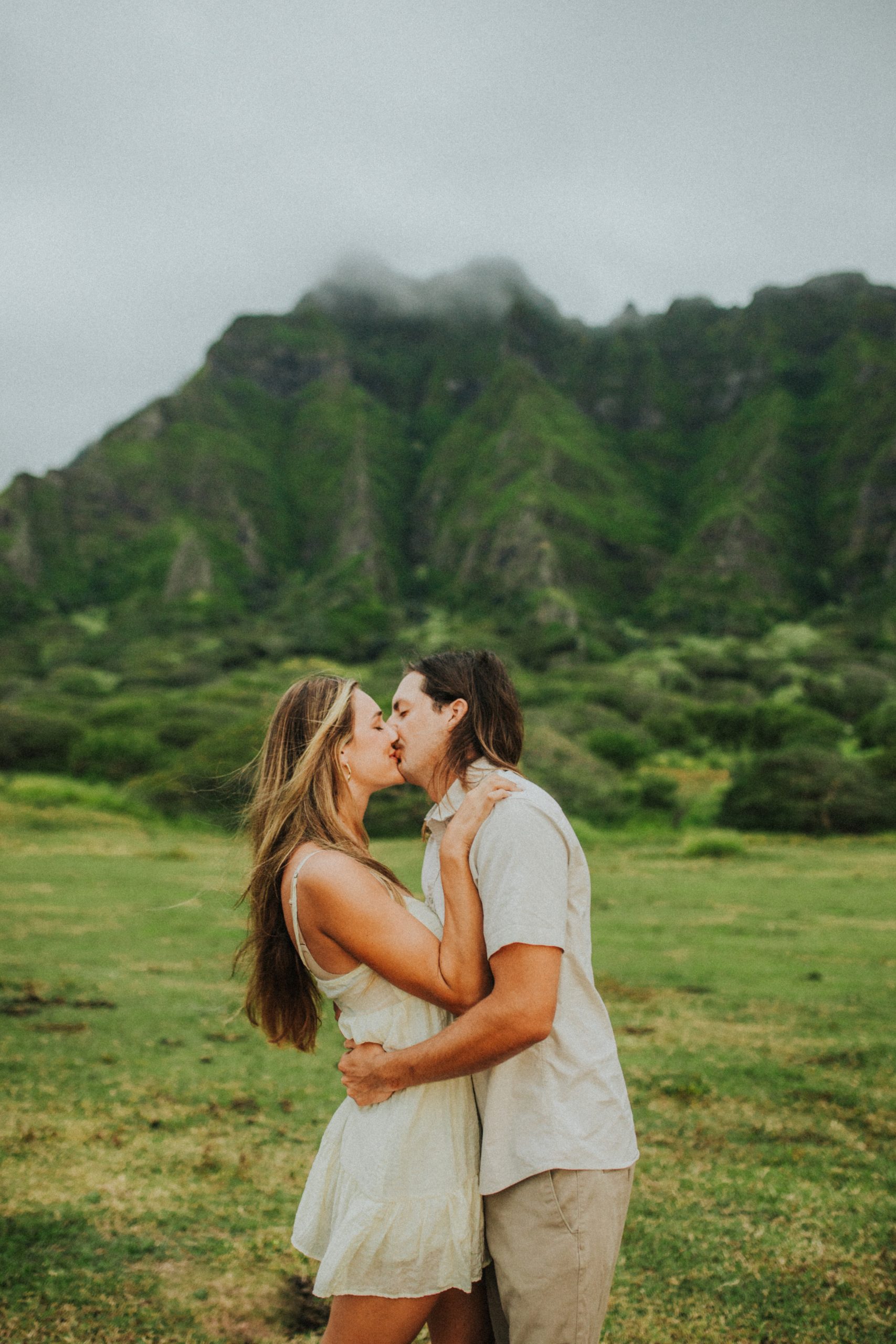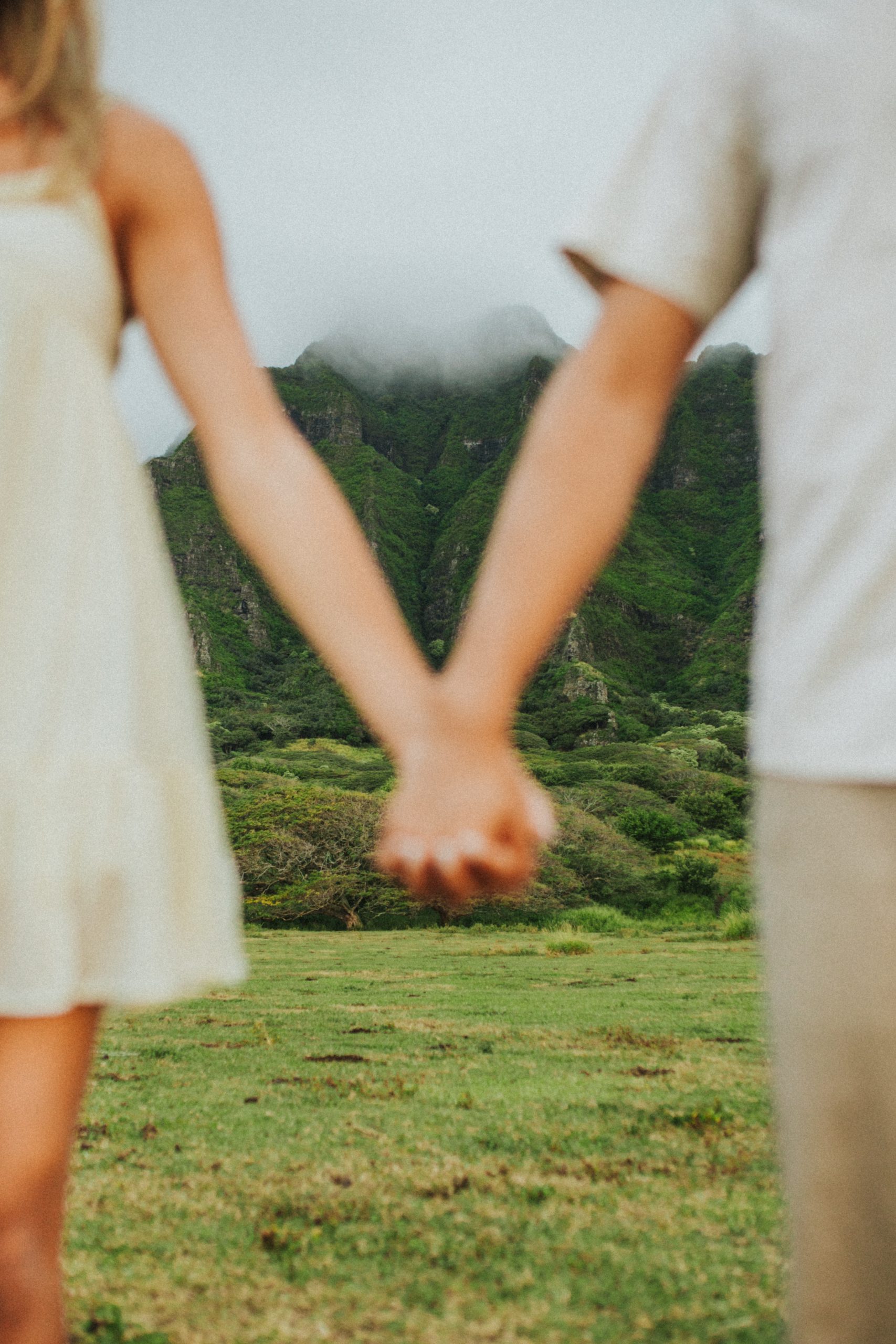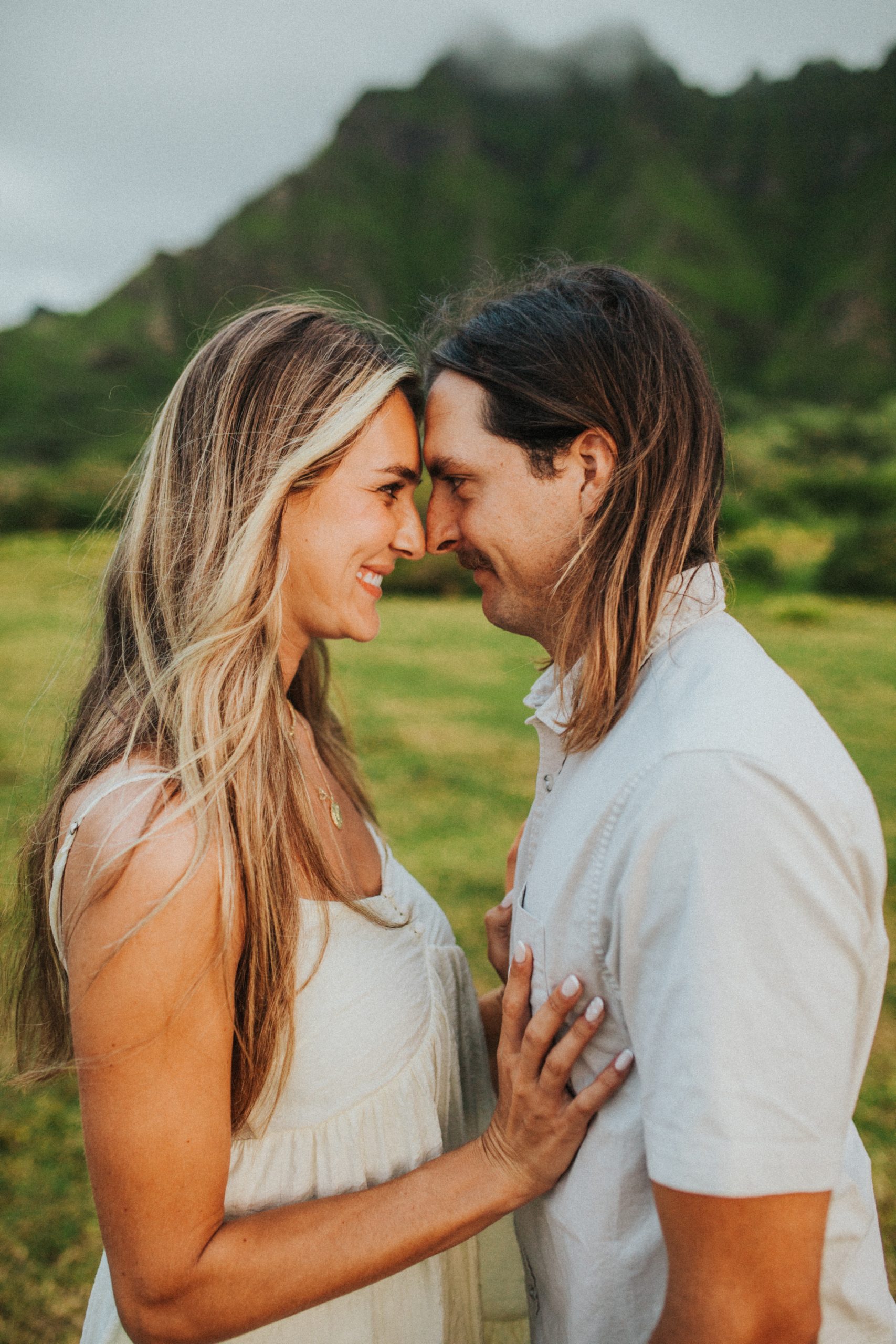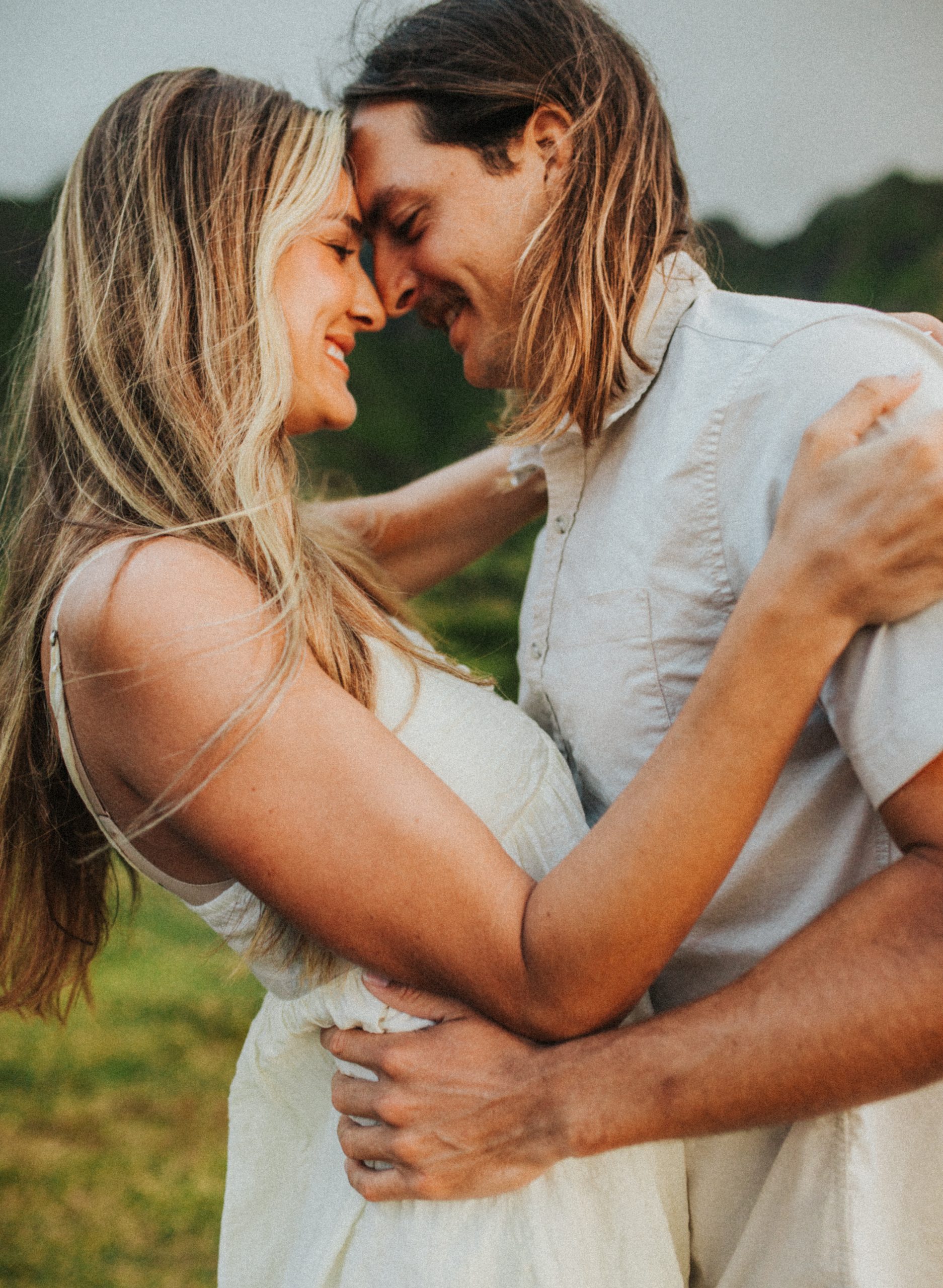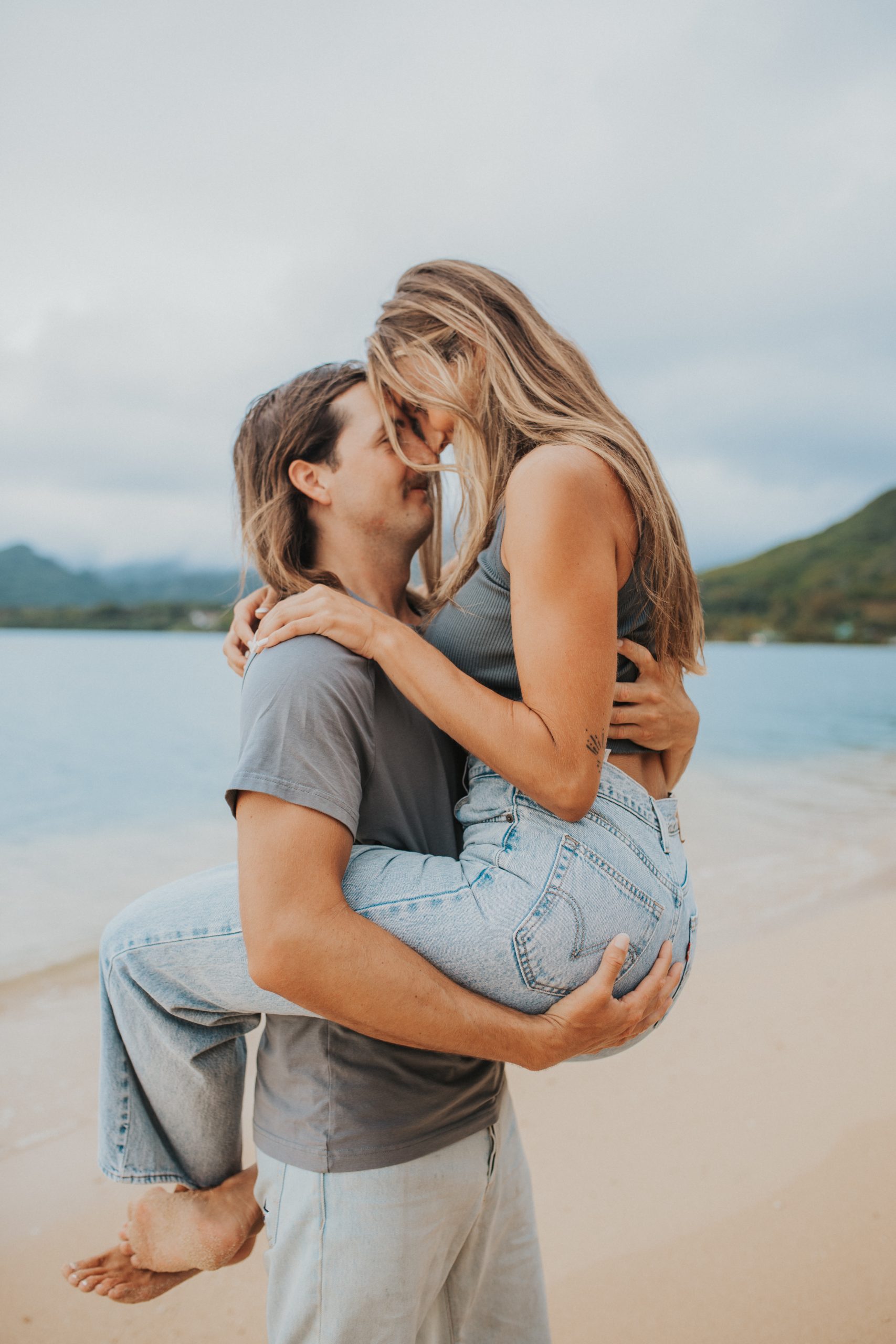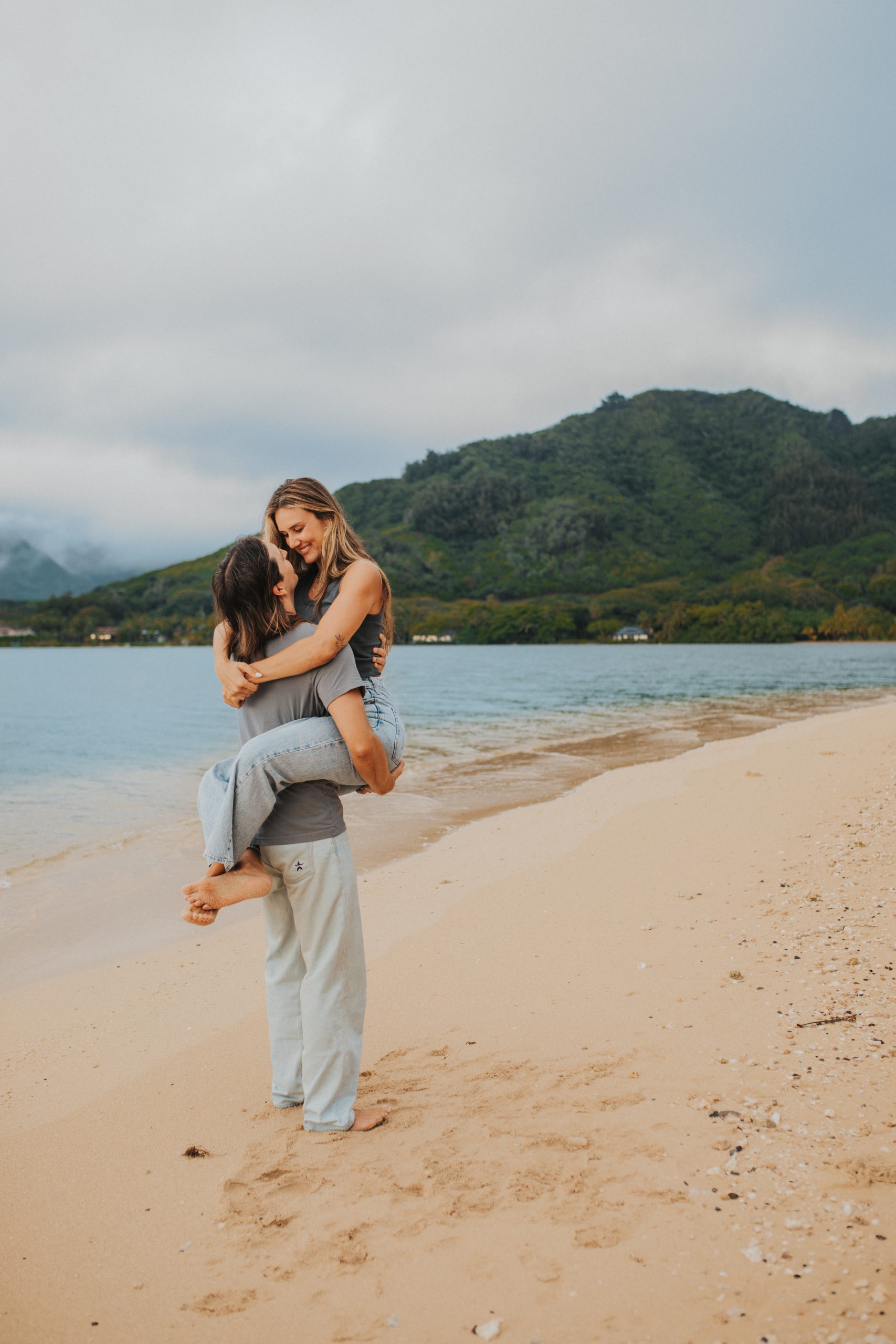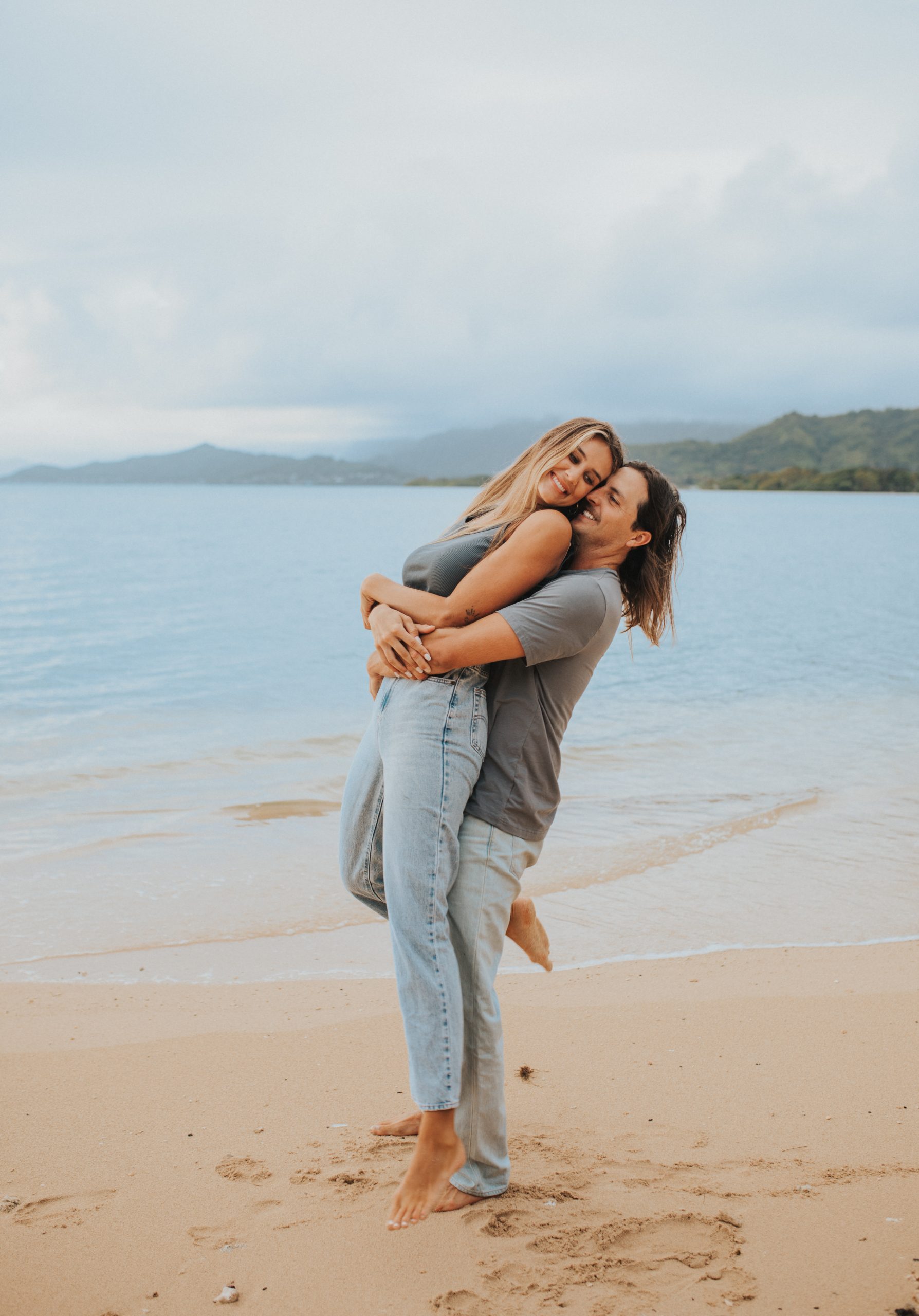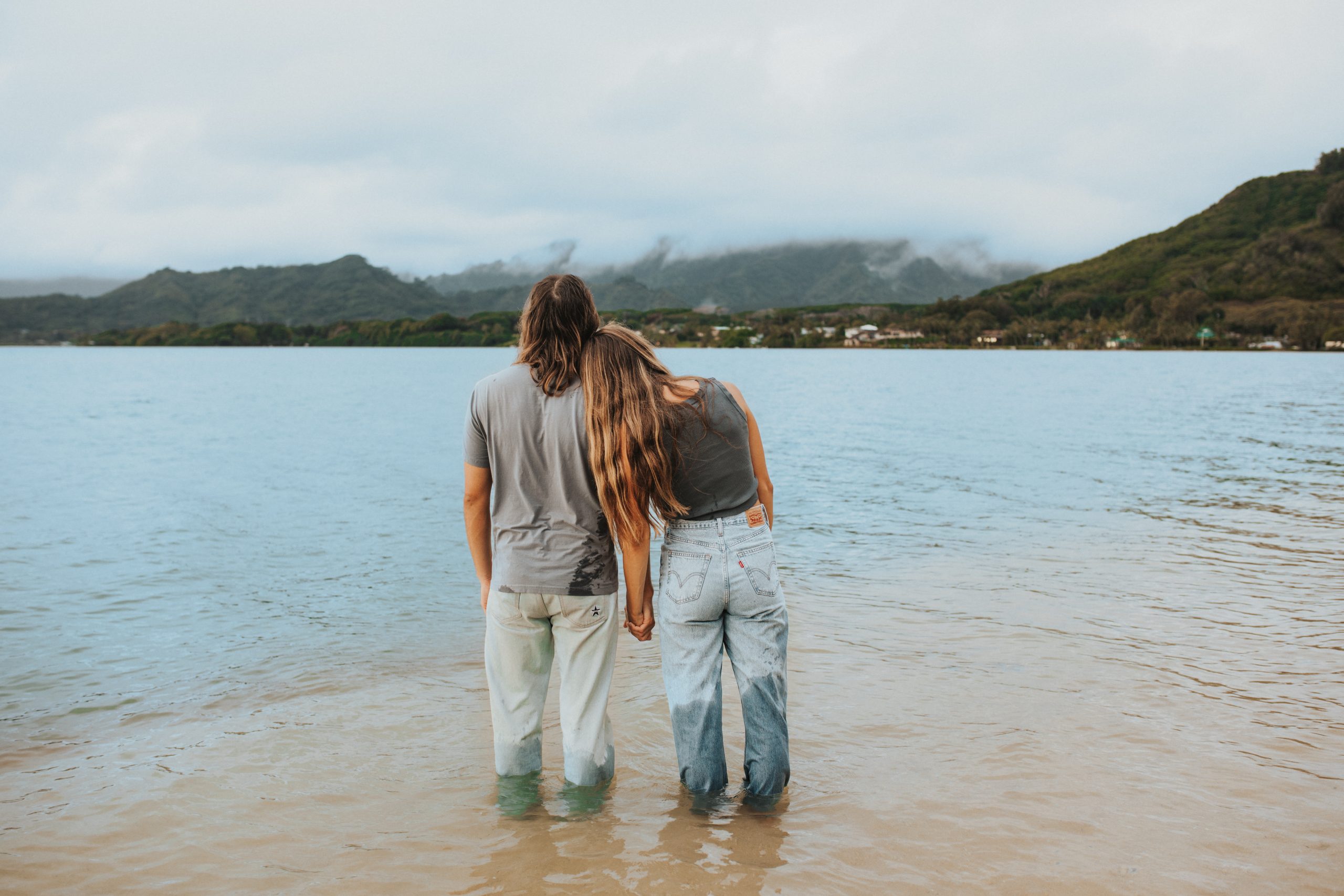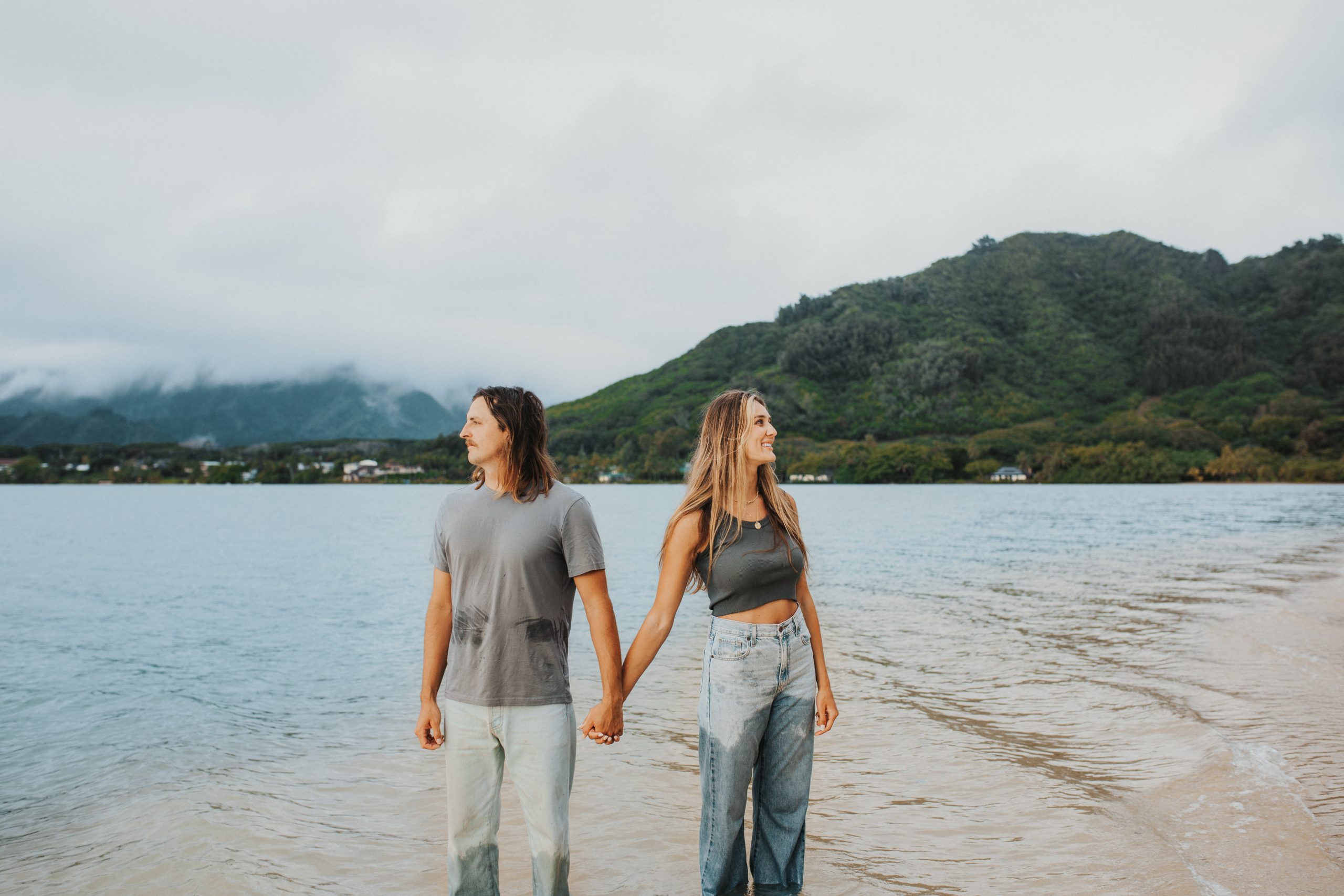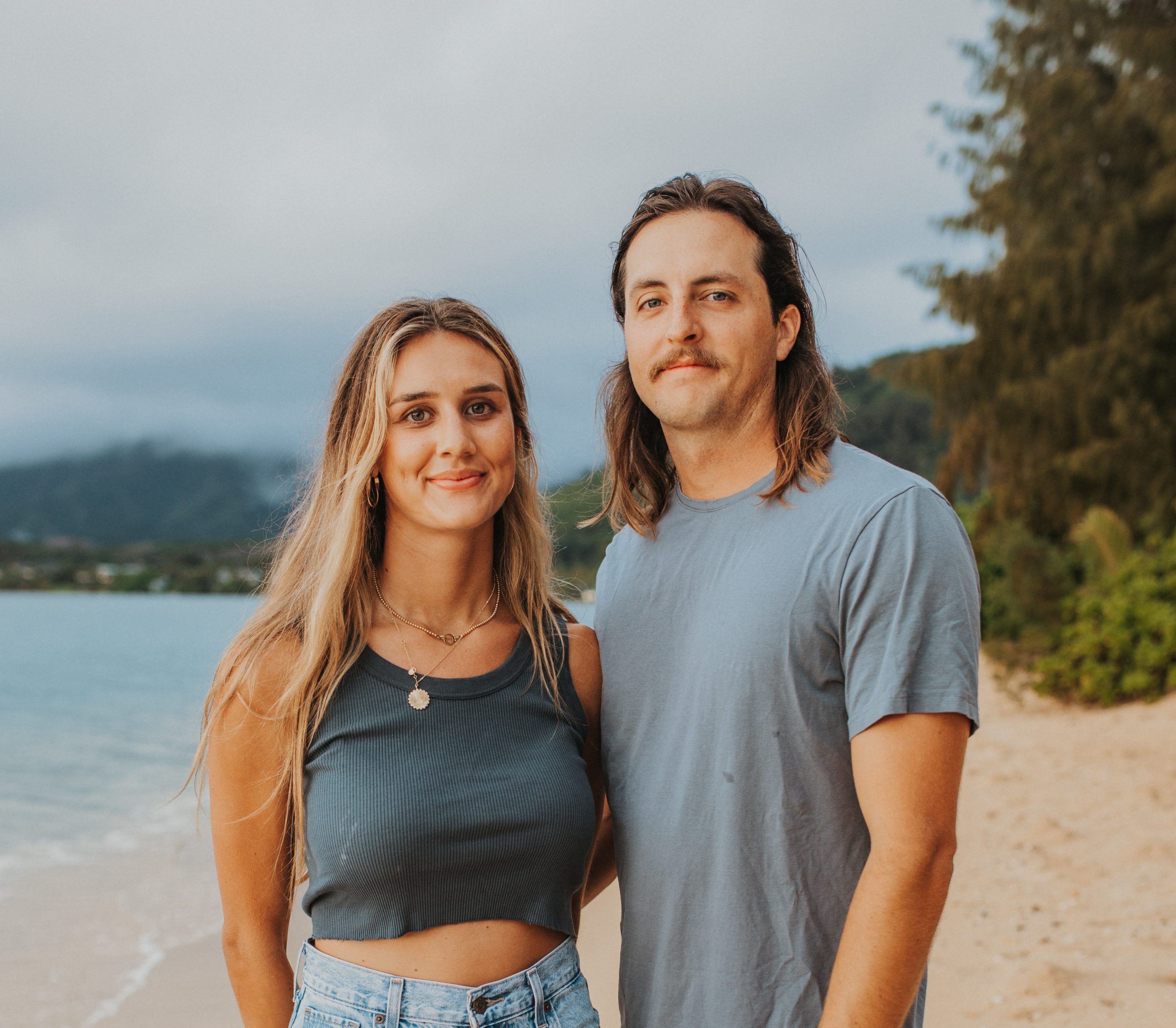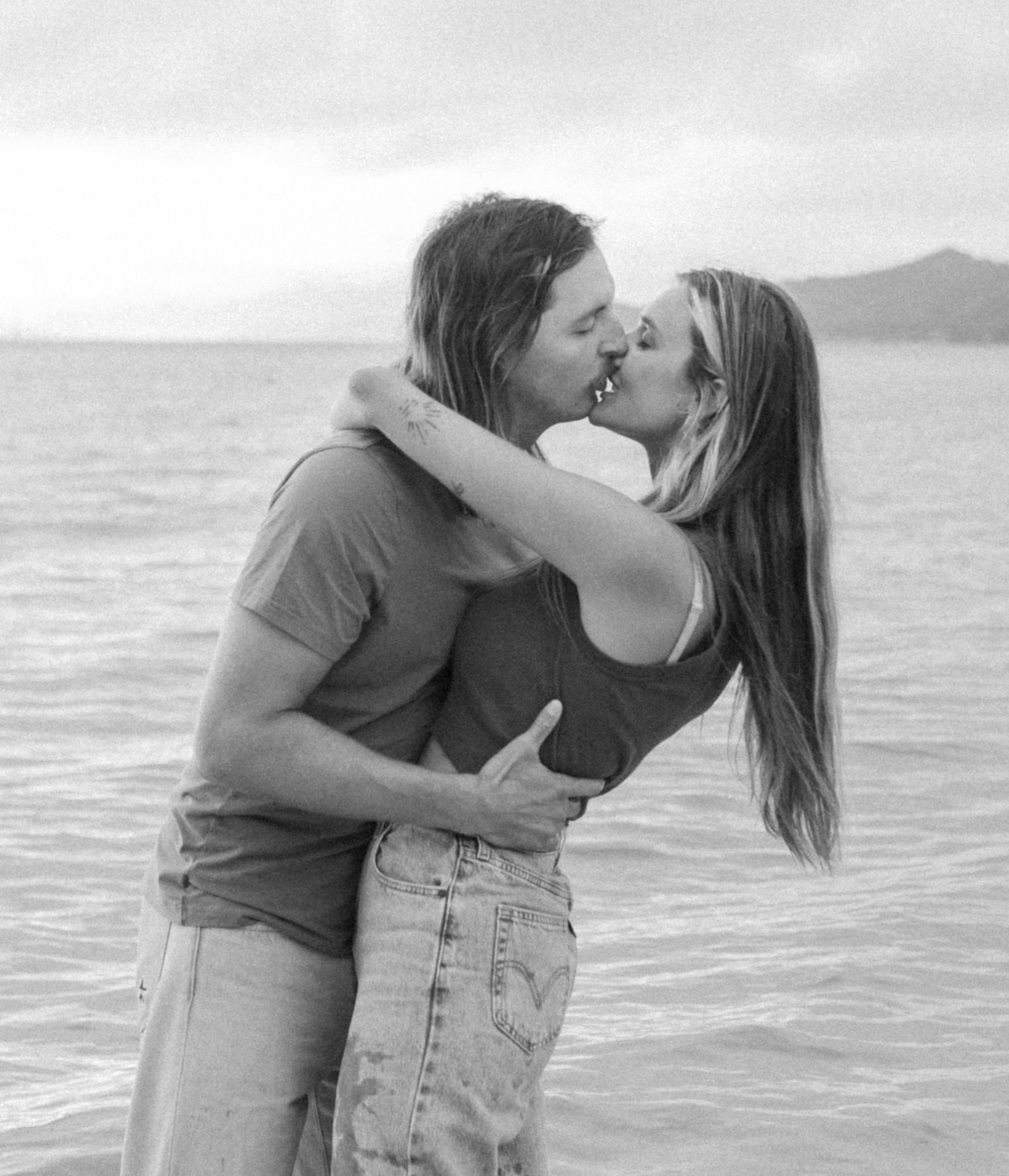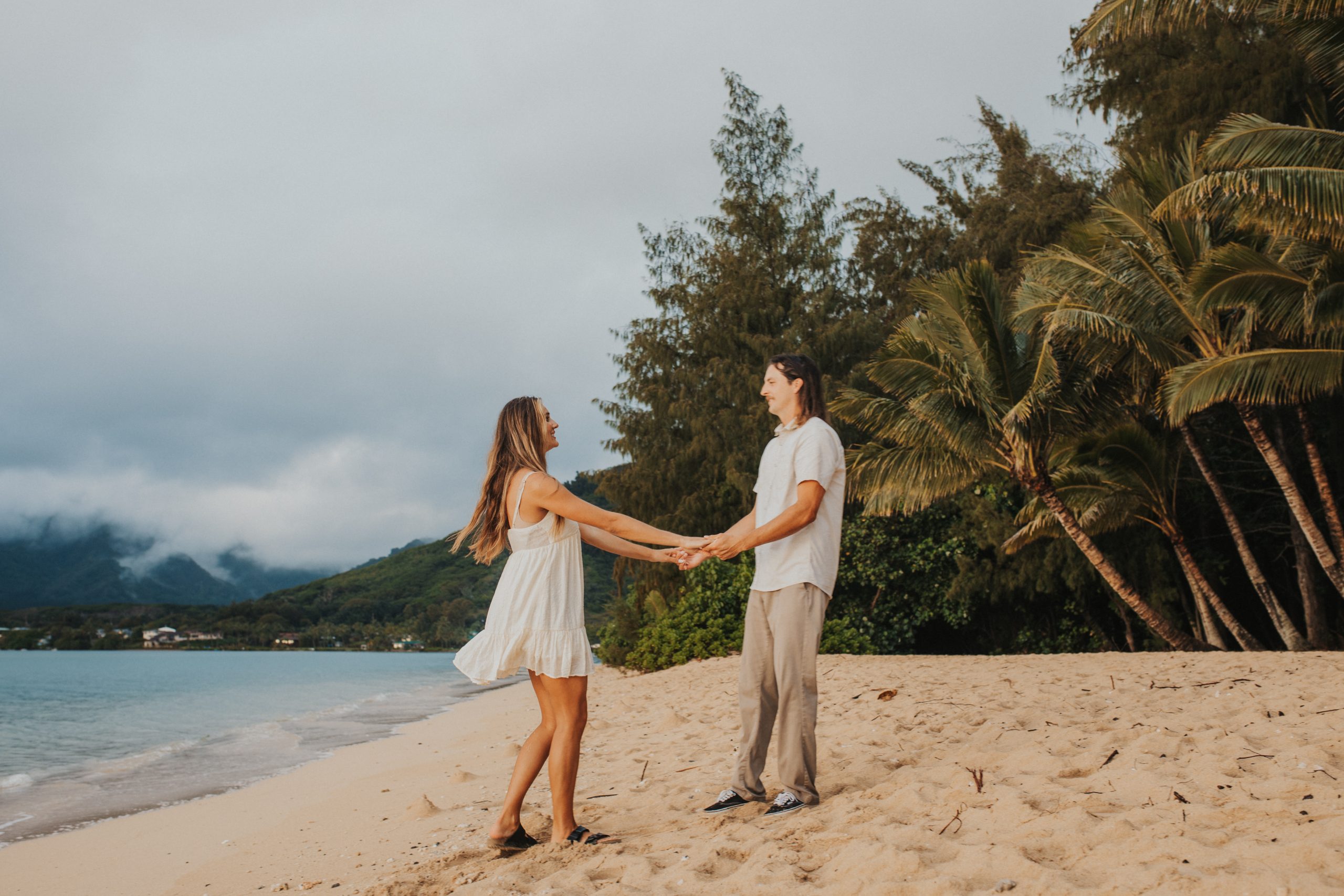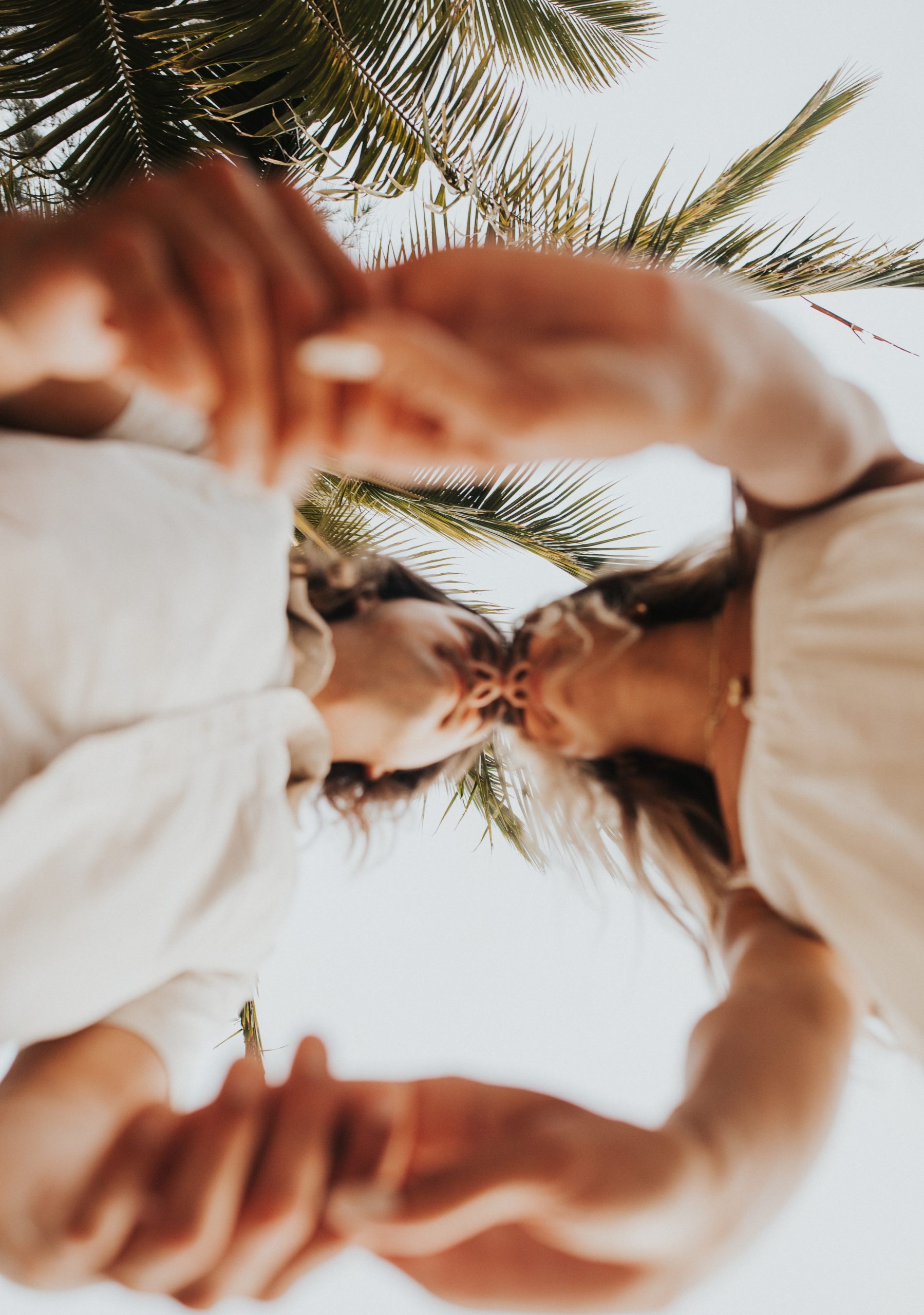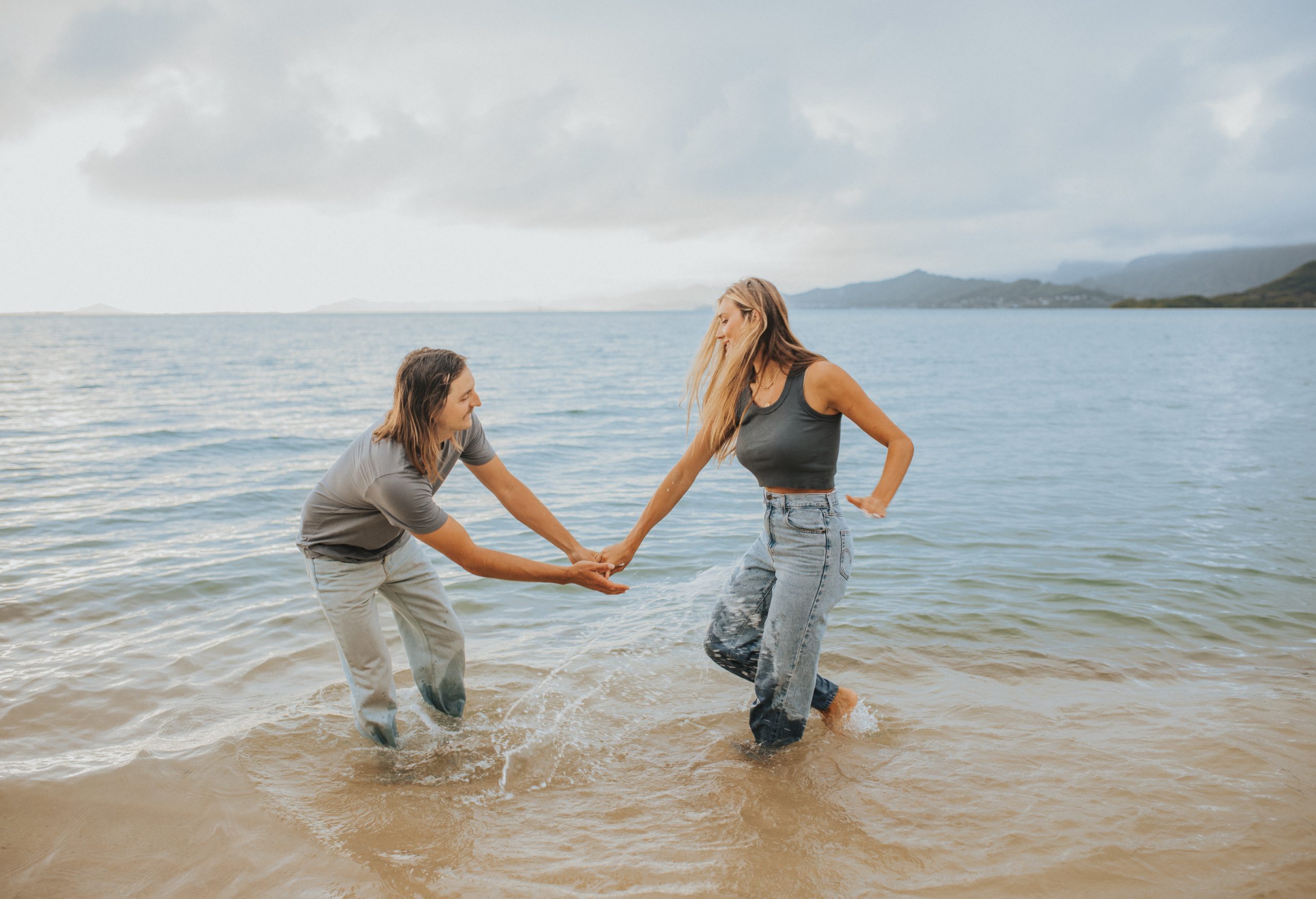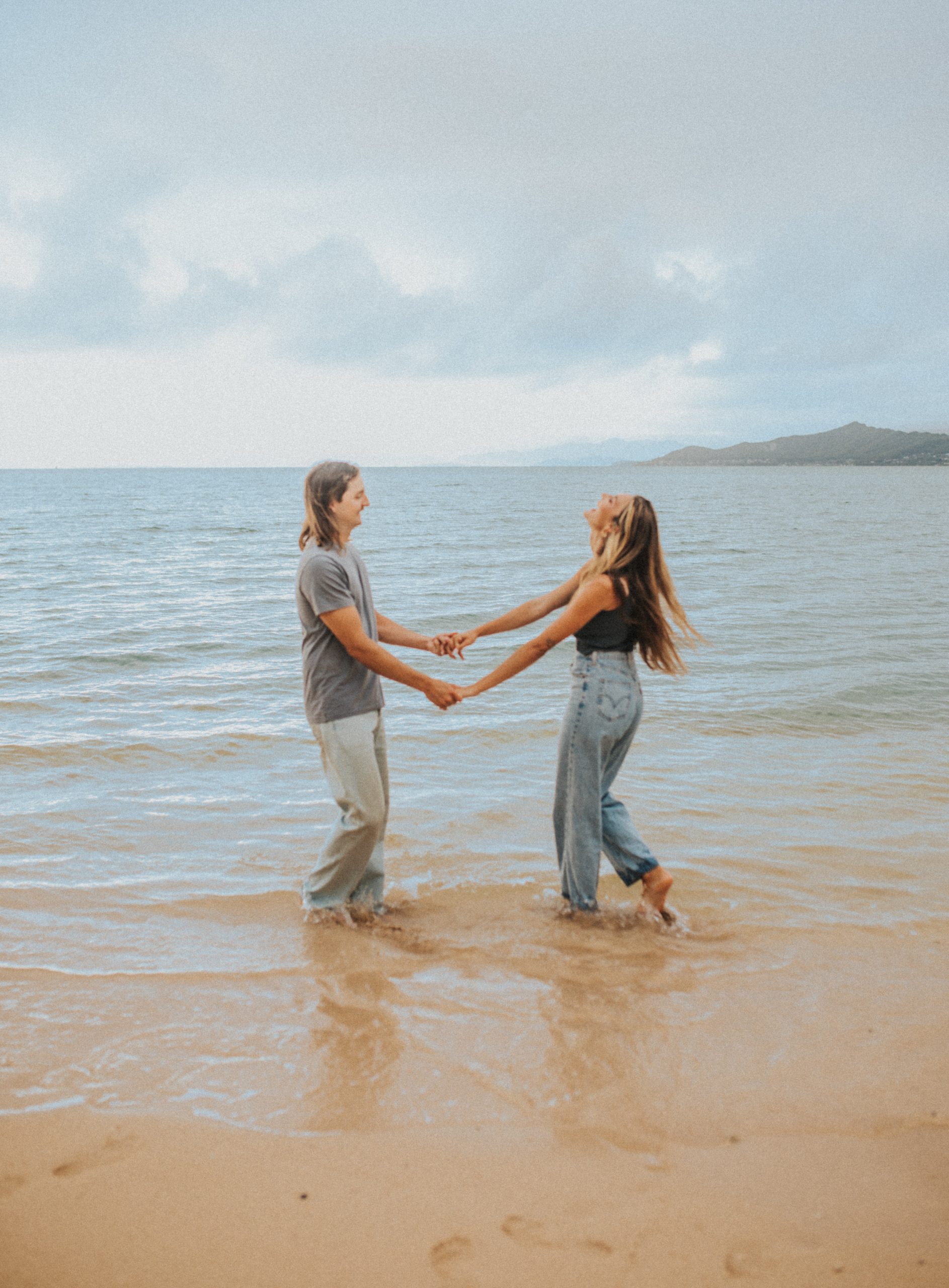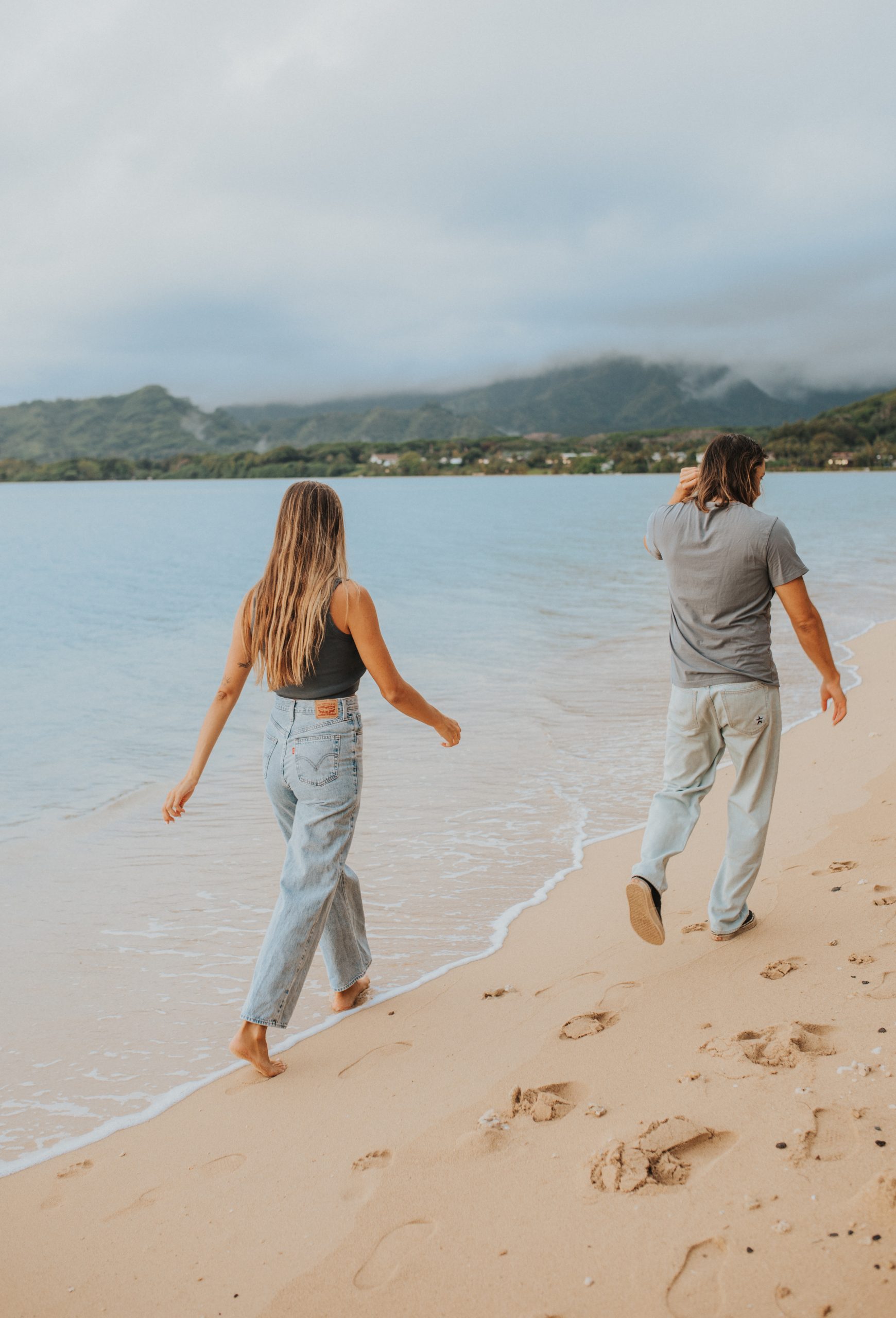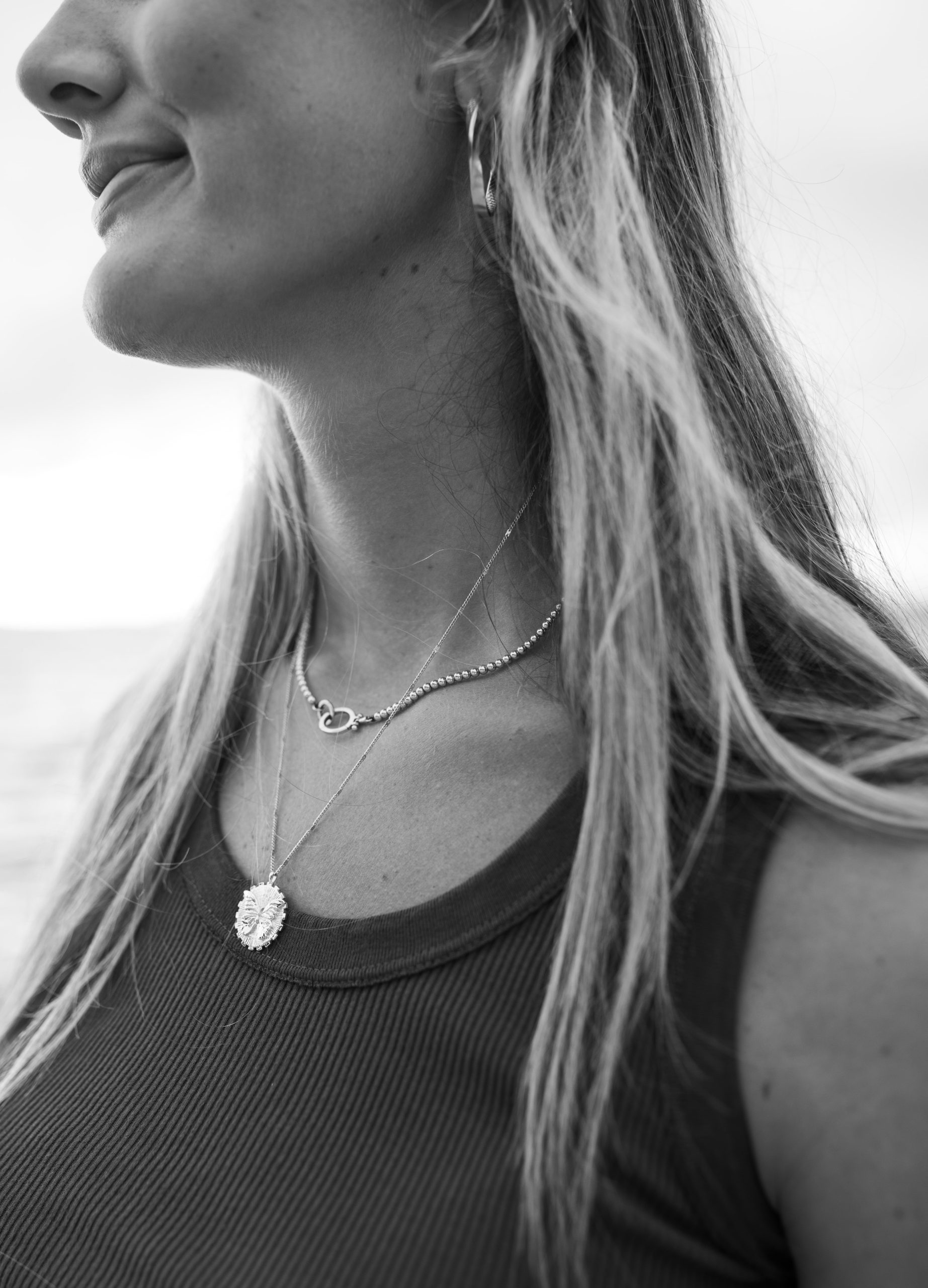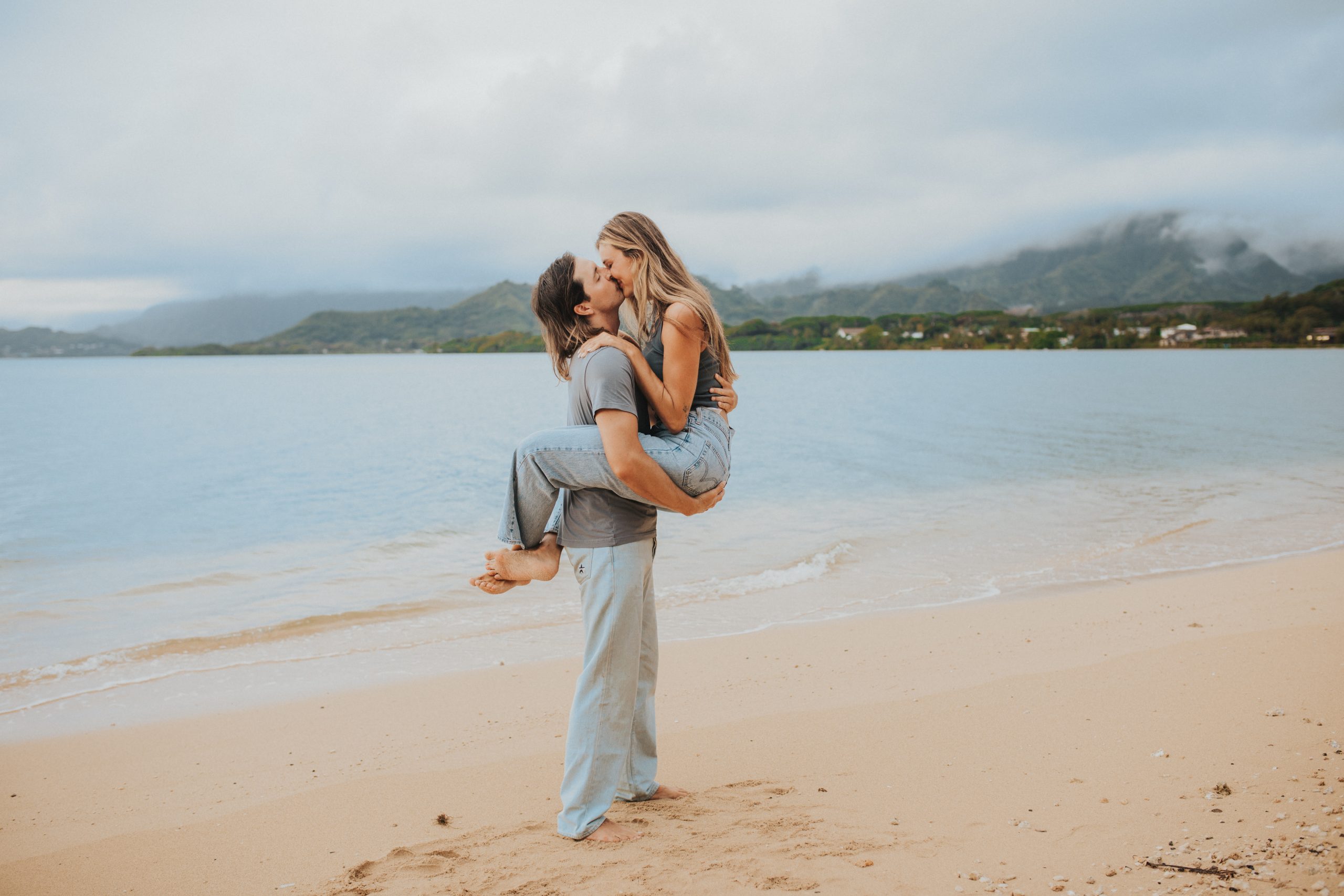 Looking for an Oahu Engagement or Wedding Photographer?